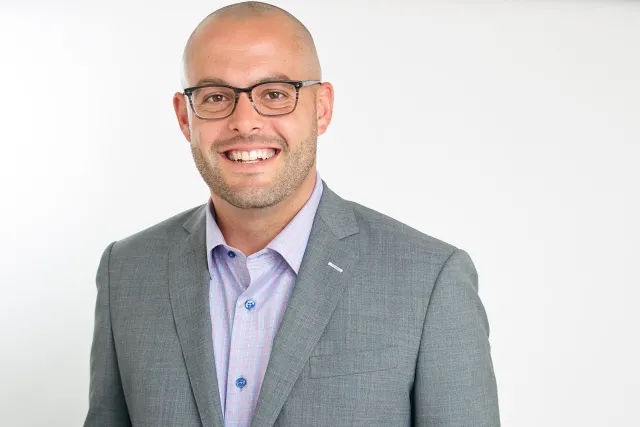 Nick Baker
Vice President, AEG Global Partnerships
Nick Baker is a Chief Operating Officer for the Global Partnerships division of AEG, the world's leading sports and live entertainment company. In his role, Baker oversees worldwide sales sponsorship for AEG's portfolio of over 140 world-class platforms including venues, sports franchises, events, tours, festivals, digital content, entertainment districts, and real estate assets across five continents. With the ability to activate and engage customers at over 10,000 events annually, the AEG Global Partnerships division generates more than $580 million in revenues annually and was named "Best In Property Consulting, Sales and Client Services" for both 2017 and 2018 by the industry trade publication Sports Business Journal.
Under his leadership, the division manages more than $2.5 billion in sponsorship and premium seating revenue and has forged agreements with more than 1,000 companies including such renowned brands as Samsung, Schneider Electric, ABM, New Era, Toshiba, Delta Air Lines, Pernod-Ricard, Marriott, Netflix, and more. In addition to managing the teams responsible for the analysis, budgeting, and forecasting for its sales strategies, Baker is responsible for identifying and cultivating relationships with emerging companies and categories. He also oversees the maintenance of more than 4,500 partnership agreements.
Baker joined AEG in 2005 and quickly rose through the company, becoming the youngest vice president of the Global Partnership's division in 2010, and its youngest senior vice president in 2013. In 2017, he was promoted to a Chief Operating Officer of the division.
During his tenure at the company, Baker led the team that was responsible for signing naming rights agreements for the Amgen Tour of California, Valley View Casino Center, as well as its name change to Pechanga Arena (San Diego, CA), BBVA Stadium (Houston, TX), Allianz Parque (Sao Paulo, Brazil) StubHub Center, and its new name of Dignity Health Sports Park (Carson, CA). Additionally, in 2016, he stewarded the first founding partnership agreement for the T-Mobile Arena in Las Vegas through a multi-year agreement with Schneider Electric to deliver end-to-end energy management and automation solutions for the venue.
In 2017, Baker and his team helped spearhead the launch of AEG Studios, the company's first-ever in-house branded content division that is responsible for the creation, production, and development of innovative, original content for AEG as a whole as well as its numerous brand partners.
In 2017, Baker was named to Variety's "Dealmakers Impact Report," honoring top businessmen and women in entertainment. Additionally, in 2016, global sports business group Leaders' recognized him as the top executive in his category by including him on their "Under 40" list for international sales executives. In 2015, he received Sports Business Journal's "Forty Under 40" award and was recognized by CSQ Business Magazine's "NextGen 10," for his leadership in Los Angeles
Born in Denver, CO, Baker graduated from Arizona State University, W.P. Carey School of Business, with a degree in business administration and was a member of the Sun Devils football team. He lives in Manhattan Beach, CA, with his wife Heather, daughter Olivia, and son Barrett.