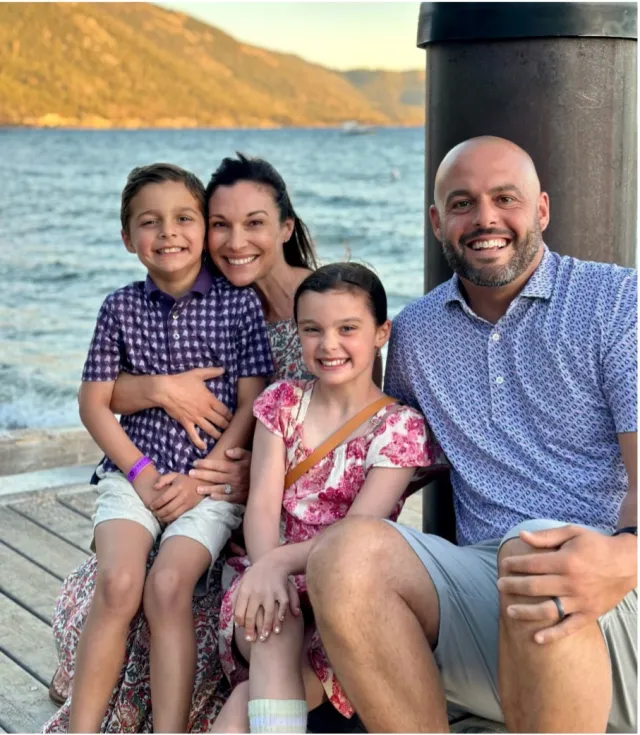 Fight Cancer Like a Bear
In the fall of 2019, Nick and Heather Baker's youngest child Barrett ("Bear") was diagnosed with hepatoblastoma, a rare liver cancer. Bear endured over 2 years of chemotherapy and 8 surgeries, including a liver transplant, to help him reach remission. His resiliency is a source of inspiration for the family and their legion of friends.
In 2021, Nick and Heather joined with the Cancer Support Community to establish The Bear Fund to provide navigation resource services and financial assistance so every child can Fight Cancer Like a Bear.
The Need for the Bear Fund
In 2023, about 10,500 children in the United States under the age of 18 will be diagnosed with cancer, according to the American Society of Clinical Oncologists.
The average cost associated with childhood cancer is over $800,000 for one child for medical costs and lost parental wages (2018 data).
1 in 3 families faces work disruptions, such as having to quit work or change jobs, because of childhood cancer treatment.
Siblings of children with cancer experience more depression and anxiety and worse peer relationships than siblings without a chronically ill brother or sister.
The 3 most common cancers faced by families applying for The Bear Fund
are leukemia, brain tumors, and sarcoma.
 
The Impact of the Bear Fund
725 Families Supported
725 children & families have received grants, including 270 Hispanic and Latino families.
$675,000+ Raised
In less than 2 years, the Bear Fund has raised more than $675,000.
100% Acceptance
Certified applications have a 100% acceptance rate, & funds processed within 48 hours.
Your support makes it possible to provide pediatric services for children like Emma and for other families across the country.