Alliances & Coalitions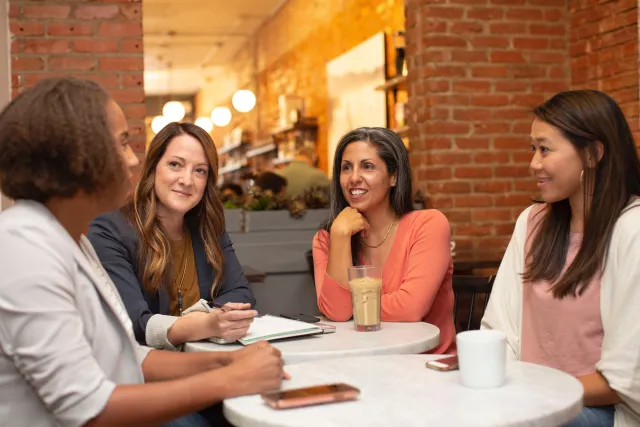 The Cancer Support Community works with numerous allied health care and oncology organizations to work towards a future where 15.5 million cancer survivors have access to comprehensive, high-quality, timely, and affordable medical, social, and emotional care.
Organization dedicated to improving patient care by emphasizing the role of oncology nurses and patient navigators, as well as focusing on survivorship care services to manage cancer care treatment.

All Cancers Congress
A coalition of cancer non-profits dedicated to working together for the benefit of all cancer patients.

All Copays Count Coalition
A diverse representation of patient and provider groups united to serve the interests of beneficiaries with chronic and serious health conditions that rely on copay assistance to make medically necessary drug treatments affordable.
Coalition engaged in providing psychosocial resources to address the unmet needs that currently exist in cancer care.
Coalition focused on annual appropriations that adequately fund the missions of the FDA.
Commission concerned with establishing standards for quality, comprehensive cancer care, as well as distributing compliance surveys to collect standardized data to measure cancer care quality.
Non-profit organization focused on enhancing psychosocial services though advocacy, research, and education for people with cancer.

Big Tent
A collection of health care groups formed to discuss health care reform that has continued on with a variety health care related policy issues.
Cancer Innovation Coalition
Coalition focusing on advocating for innovative cancer treatment and ensuring that new cancer treatments get to patients in a timely manner.
A partnership designed to help people with cancer, a history of cancer, or are at risk for cancer, when shopping for insurance on their state's Health Insurance Marketplace.
A collection of cancer advocacy organizations who collectively advocate for access to high quality care, health reform, appropriate systems for survivors, and innovative therapies.

CAR T Working Group
A network of healthcare-focused organizations representing patients, providers, individuals, and pharmaceutical companies who convene to share information about key access, research, and policy issues related to CAR T therapy.
Coalition focused on ensuring that patients have equal access to all approved anticancer therapies, as well as ensuring no patient faces cost discrimination based on the type of therapy provided.

Comprehensive Cancer Control National Partnership
The CCCNP assists comprehensive cancer control coalitions to develop and sustain implementation of comprehensive cancer control plans at the state, tribe, territory, and local levels.
Coalition of cancer stakeholders working to understand the current and ongoing impact of the COVID-19 pandemic on the lives of people impacted by cancer and develop evidence-based solutions in response.
CT Barriers Implementation Group
The Group serves as an outgrowth of the 2018 Landscape Report and associated recommendations as a way to develop and pursue implementation plans for the policy and infrastructure-related recommendations. The group shares clinical trial policy-related updates and has collaborated on group comment and advocacy letters where appropriate.  

Friends of the Prostate Cancer Care Community
Collaboration of key urology stakeholders including patients, caregivers, researchers, physicians, allied health professionals, and industry with an aim to focus on collaboration opportunities within the prostate cancer care community and address gaps in patient care and communication.
This coalition of organizations and people living with metastatic breast cancer works to transform and improve the lives of people living with metastatic breast cancer.
The MPN Coalition is group of non-profit advocacy groups that pool resources and ideas for supporting MPN patients. 
The National Cancer Policy Forum serves as a trusted venue in which experts can work collaboratively to identify emerging high-priority policy issues in cancer research and care and to examine those issues through convening activities that promote discussion about opportunities for action. 
A collaboration of non-profit organizations advocating for cancer-related appropriations in a unified format to Congress and the White House; ensures that the federal government provides the necessary investments for research and application programs.
A patient focused coalition of organizations representing patients, health care professionals, care centers, and industry collaboratively joined together to ensure that cancer patients have equality of access (and equality of insurance coverage) to all approved anticancer regimens.
Group committed to a patient first model of the nation's health care system; using this view to drive patient engagement, conduct research, and advance the patient-centered healthcare system.

Partnership to Protect Coverage
Informal coalition of patient advocacy organizations that works on issues primarily related to the ACA and Medicaid, and other coverage issues.
Coalition committed to advancing policy regarding the interests of patients and their families, specifically to improve access and quality of care.
A collection of organizations and allies who are focused on maintaining beneficiary access to the full range of available medications under Medicare Part D.

Regulatory Education and Action for Patients
A coalition whose goal is to strengthen relationships between patient advocacy groups and government agencies.

Research!America
Group focused on increasing awareness of health and economic benefits of medical research, as well as building a strong foundation of support for increased research and innovation.
Coalition focused on influencing and developing insurance marketplaces in each state that ensure an equal payment system and cost-sharing requirements for patients.
A collection of resources developed and dedicated to raising awareness about a group of blood cancers known as Myeloproliferative Neoplasms (MPNs) through shareable content. MPNs include Polycythemia Vera, Myelofibrosis and Essential Thrombocythemia. Unlocking Answers in MPN has been developed under the auspices of Cancer Support Community along with the generous support of Incyte and several partner advocacy organizations. 
Unlocking Answers in MPN and its partners hope to help empower people living with these diseases and their loved ones with knowledge so they can make better and more informed decisions about their care.

Utilization Management Coalition 
Coalition focused on the broader issue of utilization management tactics including prior authorization, step therapy, and coverage with evidence development.