We partner with communities, healthcare facilities, companies, and employers to ensure that anyone impacted by cancer receives the support they want and need throughout their experience.
Value-Based Partnerships
Our partnerships help us connect communities to important cancer programs and services, including distress screening, survivorship and healthy lifestyle education, and resources that meet the health-related social needs of patients, survivors, and caregivers, with a focus on:
Support

Proactive navigation 

Actionable data  

Decreased healthcare utilization and cost

Health Equity
We work closely with our partners to help them provide a full program of support and resources for anyone impacted by cancer in their community.  
CSC was wonderful to work with as we customized their digital distress screening tool so we could add some COVID-19 specific questions. Customization was quick and seamless. Having access to the raw data and being able to provide support to patients and caregivers in real time has been so helpful for patient experience and satisfaction metrics.
Ways to Partner With CSC
Our diverse partnerships make it possible to connect more people across the United States, Canada, and beyond with needed cancer support programs and services. Every new partnership brings an increased capacity to reach even more communities. 
Whether you are a healthcare provider, an employer, or a group of community leaders, we are confident we can help you provide our evidence-based programs and services in your community. We also offer corporate partnership opportunities for companies with missions, projects, or initiatives that align with our work.
Healthcare Providers
Bring our evidence-based programs to your facilities to provide psychosocial support for anyone impacted by cancer. Our programs fulfill accreditation and quality standards and cover service gaps in psychosocial oncology and research. Full partnerships bolster staffing bandwidth, moderate burnout, and help streamline clinical workflows. 
Employers
Receive cancer support, education, and navigation resources to help reduce healthcare premiums, increase employee retention and satisfaction, and support their employees from pre-cancer through survivorship. A customized program is built for each employer based on their needs.
Corporate Sponsors
We have launched a variety of exciting projects and initiatives with the support and collaboration of our corporate partners, both from within and outside the pharmaceutical and healthcare sector. We believe that, working together, organizations across industries can make a positive impact in the lives of others when visions and goals align. Corporate partnership opportunities vary from sponsoring CSC events to working with us to create unique opportunities to connect with communities and expand our reach.
Network Partners
Our 190 current community-based network partner locations include clubhouses, hospitals and other healthcare clinics, rural and university locations. As independent 501(c)3 organizations, each location pays a license fee as part of the Cancer Support Community network. In return, all partners receive numerous resources including programs, communications, education and training, support in the form of resources and grants, quality assurance, and development resources including branding, research, advocacy, and more.
Services Available to License
Our comprehensive, interactive, and responsive program that enables employees and their immediate families (defined as spouses, children, and parents) to tap into our extensive, professionally facilitated support, education, and resources. 
Our assessment, resource, and referral solution for scalable use in health centers with immediate triage and resource allocation based on local and national resources. The core objective is to support providers in busy or under-resourced community practices to quickly and efficiently identify patients who have clinically indicated levels of distress or specific unmet health-related social needs and connect them with support and financial services, tailored resources, educational materials, and referrals. Historically the platform has been used primarily in hospitals, health centers, and nonprofits in North America.
Cancer Support Source is our community-based distress screening, referral, and support program for adults diagnosed with cancer. Cancer Support Source-Caregiver is the first and only cancer caregiver distress screening, referral, and support program for care partners and family caregivers. The goal of our CSS programs is to rapidly identify and respond to unmet needs, thereby better enabling patients and caregivers to navigate care and treatment, practice self-care, and enhance well-being.
Our evidence-informed digital distress screening solution Checking IN is designed for pediatric patients ages 8 through 21 who have cancer or other chronic medical conditions and their parents. Developed by researchers in the Pediatric Oncology Branch of the National Cancer Institute and the National Institute of Mental Health, and using our technology, this screener and automated referral system includes real-time feedback and automated tracking with clear identification of trends, problem areas, and psychosocial risks. 
Our pre-packaged cancer survivorship educational program ― available in print and digital format ― that addresses many of the physical, social, and practical issues survivors may face as they transition into post-treatment cancer survivorship. This program, which fully meets CoC Standard 4.8 requirements, is designed to improve quality of life by focusing on lifestyle skills and prosocial support. 
This program is available for patients in English and Spanish, for caregivers, and — soon to come — for young adult survivors.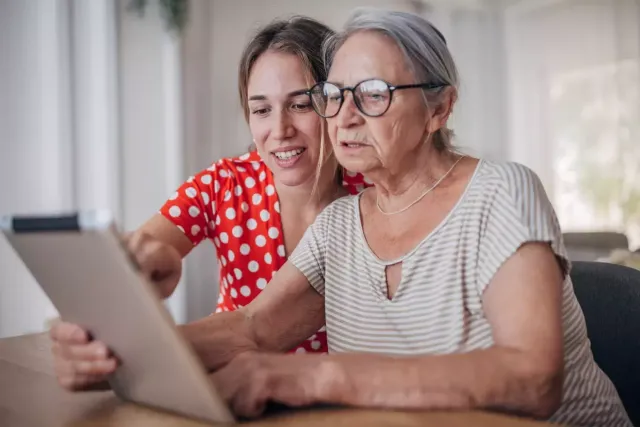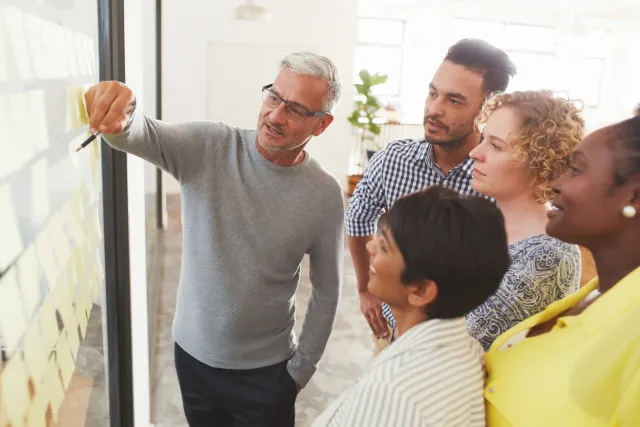 Digital Partner
We partnered with Equiva Health to configure easy-to-use, Wi-Fi enabled tablets that provide cancer patients and caregivers with digital, at-home access to our cancer support resources. Currently being piloted at select CSC locations, the tablets provide patients in under-resourced and under-connected communities with needed care and support, all at no cost. 

Healthcare Partner
Breast cancer patients treated at Orlando Health Care Institute who completed our CancerSupportSource distress screener had 50% fewer emergency department (ED) visits and were more likely to access services in integrative medicine, patient and family counseling, and financial counseling. The significant decrease in ED use and the increase in optimized healthcare utilization are consistent with a shift from higher-cost services to lower-cost nonemergent and preventive care.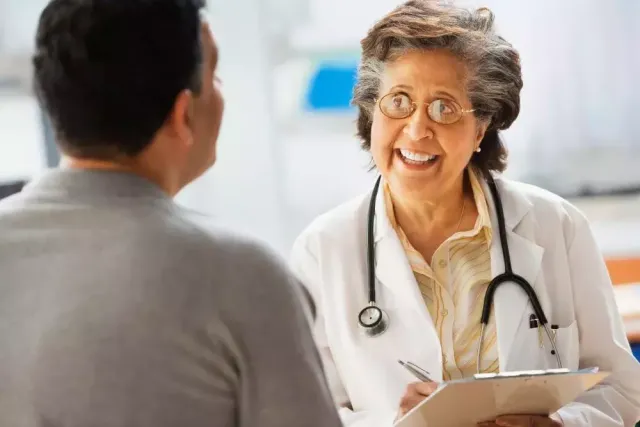 We have first-hand access to the innovation and leaders in the field of psychosocial oncology and I believe this is a win-win for organizational goals and patient-centered oncology care.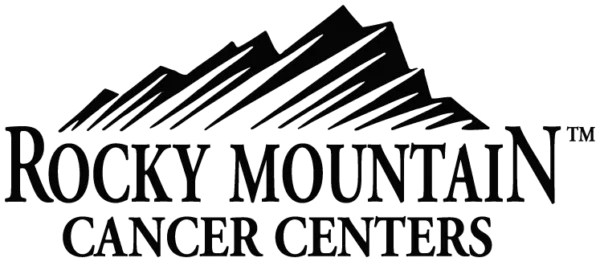 Network Partner
A 2019 case review showed that the Cancer Support Community at Rocky Mountain Cancer Centers acquired over $1 Million in medical financial assistance for their patients.  CSC at RMCC also identified significant growth in downstream revenue, reimbursement for advance care planning and growth of grant dollars for their program.
Meeting the Needs of Patients, Caregivers & Providers
Read about the ways our services are addressing the need for more comprehensive distress screening, survivorship care, oncology social worker support, and equitable cancer care in communities across the country.