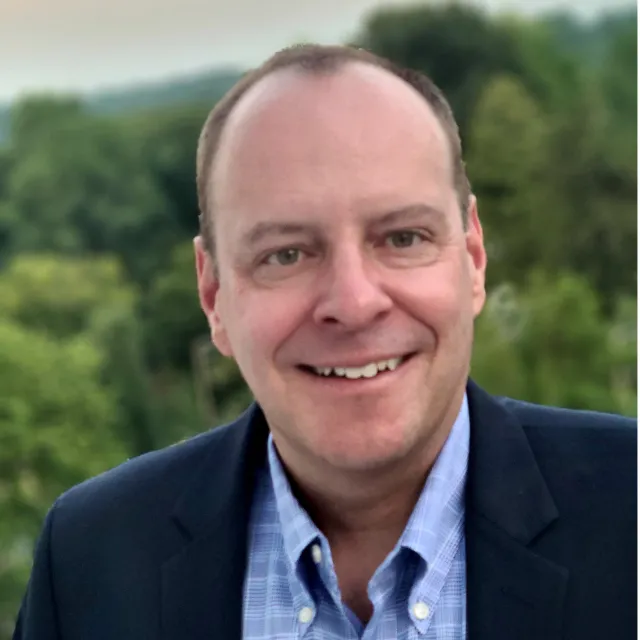 Jeff Travers
Chief Operating Officer
Jeff Travers joined the Cancer Support Community in 2015, leading a team that manages the organization's finances, HR, technology, and operations, while supporting CSC's Finance Committee and Board of Directors. Jeff joined CSC after many years working with local and national nonprofit organizations.
Most recently, Jeff was a director and a member of the senior leadership team at Fight For Children, which supports education reform efforts in local schools. During his eight years at Fight For Children, Jeff worked on various projects and initiatives, including managing the organization's multi-million dollar annual fundraiser, twice redesigning its website, leading its strategic planning process, and supporting the launch of several major programmatic initiatives. Earlier in his career, Jeff was the associate executive director at Whitman-Walker Clinic (now Whitman-Walker Health) in Washington, DC. Over nine years at the Clinic, Jeff played a variety of roles, including managing the organization's fundraising team, running the organization's operations, and developing its real estate portfolio, including two of its medical facilities. Jeff also founded and ran a small business providing management support to more than a dozen local and national nonprofit organizations.
Jeff is an active volunteer in community-based and civic organizations. He is currently serving as the Chair of the DC Healthy Youth and Schools Commission, a position to which he was appointed by the Mayor of DC. He has also served as a board member and chair of two local nonprofit organizations, Adoptions Together and the DC Arts and Humanities Education Collaborative. He served for several years as the Treasurer of the Logan Circle Advisory Neighborhood Commission, an elected position which advises DC government agencies on matters of concern to citizens.
Jeff has a BA in History, with a minor in Fine Arts, from Georgetown University and an MBA, with a concentration on leadership, from the George Washington University. He lives in Washington, DC with his two school-aged children, Neil and Emma.