Make Yourself at Home
Welcome to the Cancer Support Community's virtual home. Here you will find classes and fresh content on health, wellness and a wide range of supportive topics. Come in and browse our different rooms to find your happy place.

Welcome to Our Kitchen
Explore our collection of healthy recipes and cooking videos specifically created to support the nutritional needs of people impacted by cancer.

Welcome to Our Library
Browse our free, award-winning educational resources on a wide range of topics, from coping with a cancer diagnosis to treatment options, managing side effects, and more.
Welcome to Our Mind Body Studio
Explore our collection of yoga lessons, gentle exercises, and meditation videos specifically designed with the needs of people impacted by cancer in mind. 

Welcome to Our Support Room
Our support room offers free financial, practical, and psychosocial resources to help you or a loved one navigate a cancer diagnosis.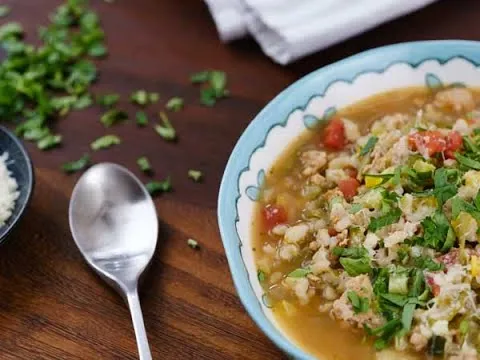 MAKE
Turkey and Barley Vegetable Soup
This soup is comforting and delicious and is a great option for those who have trouble swallowing. It is also high in protein, which is important for healing, and a good source of fiber, which helps promote healthy bowel movements.
Recently Added
Top Viewed
Edit landing page content for virtual programming