Apple Cinnamon Muffins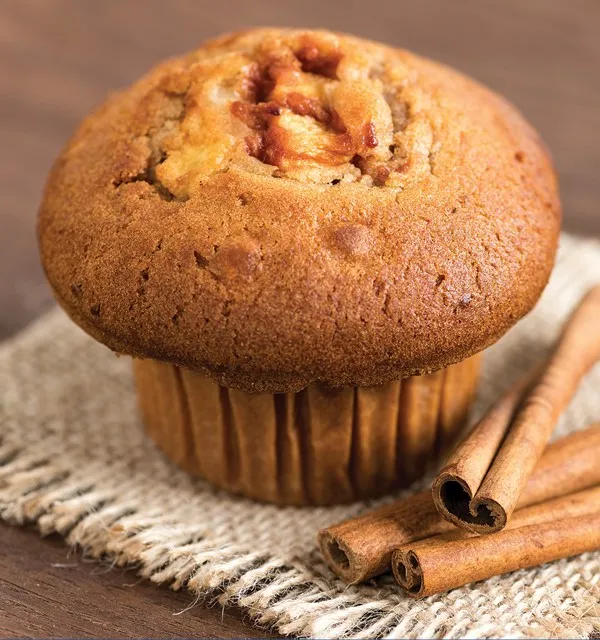 Perfect for a light breakfast or mid-morning snack, these muffins are a healthy way to start the day. The apples and oats provide soluble fiber, which can help with diarrhea relief. The pure maple syrup gives them an enjoyable hint of natural sweetness. Don't have apples on hand? Switch them out with some fresh peaches or berries for an enjoyable summer treat.
Recipe
Ingredients
1 cup all-purpose flour
2/3 cup whole wheat flour
1 tsp baking powder
1 tsp baking soda
1 tsp cinnamon
1/2 tsp salt
1 egg
1/2 cup pure maple syrup
1/2 cup milk
1/3 cup applesauce
1 tsp vanilla extract
2 small thinly diced apples
1/3 cup old fashioned oats
Directions
1. Preheat oven to 325 degrees F. Grease muffin tin.
2. Combine flours, baking powder, baking soda, cinnamon, and salt in small bowl.
3. In a larger bowl, combine egg, syrup, milk, applesauce, and vanilla extract.
4. Add dry ingredients to wet ingredients and mix until combined.
5. Mix in apples and oats.
6. Spoon batter into prepared muffin tin. Place in preheated oven.
7. Bake for 23-25 minutes until lightly browned and center cooked.
Nutritional data
Per serving: 130 calories, 1 gram fat, 0 gram saturated fat, 15 mg cholesterol, 250 mg sodium, 29 grams carbohydrate, 2 grams dietary fiber, 3 grams protein
Discover More Recipes