Coping With Mental Health Concerns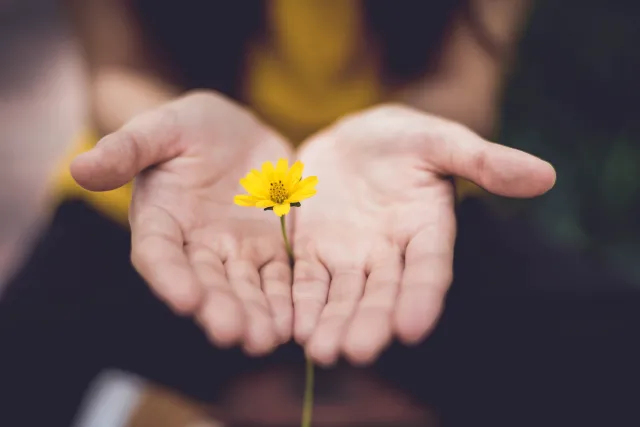 Experiencing a cancer diagnosis is very difficult and can impact your mental health. This is true whether you are the person diagnosed with cancer or a loved one. Mental health refers to your overall emotional, psychological, and social well-being.
Another common word in cancer care is distress. Distress is emotional, social, spiritual, or physical pain or discomfort that can lead to feeling sad, afraid, lonely, or anxious. Everyone experiences emotional ups and downs, but when it impacts your daily life, you may be experiencing a mental health condition. You could benefit from talking with someone. There are many different types of mental health conditions and illnesses. They are more common than you may think. Treatment and support can help you improve your mental health.  
A mental health diagnosis or illness is when a medical or mental health provider has determined a person has a specific condition. Mental health struggles may be experienced with or without a mental illness diagnosis. You may feel your emotions and social well-being are worse than usual. Having poor mental health or mental illness is no one's fault. It's not the result of something you did or did not do. It is caused by a combination of biological, psychological, and social factors.  
Among people living with cancer who participated in our cancer experience survey, we found that:  
49% of respondents were at risk for clinically significant levels of anxiety  
38% of respondents were at risk for depression 
Nearly 4 out of 10 respondents reported anxiety and fatigue symptoms worse than the national average 
No one chooses to have a mental health challenge, but once you know that you or someone you love does, it is important to seek support. 
Mental Health Stigma
Stigma is the term used to describe the perceived negative feelings people have toward a situation or condition. For example, it may be considered taboo in your culture to talk about sadness, loneliness, or anxiety. Stigma can prevent people from talking about their experiences and receiving the help they need. It may also prevent people from seeking out help early on. Just like your physical health, the sooner you get help for your mental health, the better.
You cannot change other people's thoughts, but you can take control of your own experience. Here are some tips to cope with stigma: 
Create a support network of people you trust and who understand you.
Educate people about the benefits of talking openly and honestly about mental health.
Try to set aside your own doubts or stigma about mental health treatment. Try talking with a mental health provider and decide for yourself if it is helpful for you.
Find trusted resources such as the National Alliance on Mental Illness (NAMI).
Getting help from therapists and other professionals is a brave step that can improve your quality of life. You are not alone. Help is available.
Mental Healthcare Support
Receiving a cancer diagnosis can have a big impact on your emotions, thoughts, and experiences. It's important to understand that this is a typical response and that you are not alone. You may have concerns about talking to someone about your thoughts and feelings. Or you may think that you should be able to take care of this yourself. But it is important to know that there are people who understand what you are going through. Your care team and mental health professionals can help regardless of how much your mental health symptoms impact your daily life. Support and treatment are available. 
Cancer care teams are prepared to help you and your loved ones after a cancer diagnosis. Throughout your care, they may check in with you specifically about your mental health through distress screening. Distress screening is a short set of questions that helps healthcare providers identify what your needs are and where they can better support you. You may be asked to complete a distress screening verbally or through an online or written questionnaire.  
Our Cancer Support Helpline offers access to distress screening for patients and loved ones.
Your care team can connect you with social workers, psychologists, and other mental health specialists. These professionals can help you talk through your feelings, understand what you are experiencing, and develop coping skills. Coping skills are things you can do in the moment and over time to feel more in control when you are feeling stressed, anxious, or uncomfortable. Some examples are to practice deep, slow breathing or to recognize your emotions and stress through mindfulness.  
It is important to also maintain and improve your mental health and quality of life through activities you can do long-term, such as spending time with loved ones or participating in hobbies or activities that bring you joy. You may also learn coping skills to improve your mental health through in-person or virtual individual or group therapy.  
It is important to understand that emotions may fluctuate throughout and beyond your cancer treatment. It is normal for these emotions to resurface at times of follow-up testing, imaging, or changes in your treatment regimen or diagnosis. Being aware of those emotions and using coping skills during those times will be helpful. 
Learn Ways to Cope With Emotions 
Some people may think that only someone experiencing severe mental health challenges should seek help. This is not true. Everyone deserves to have good mental health. You do not need to wait for your mental health to reach a certain severity before getting help.  
In addition to your care team, you can also talk to your loved ones. By letting them know how you are feeling, you are demonstrating that you are open to help and support. Let them know when you are feeling sad, stressed, or overwhelmed. Together you can find new ways to cope and maintain your resilience as you navigate cancer. 
Build Your Online Community
Our free digital support community easily connects you with friends & family and others like you to reduce stress, anxiety, and isolation. 
Tips to Care for Mental Health During Cancer Treatment
Pay attention to how you are feeling and what emotions are lasting longer than usual. 
Have open and honest conversations with your family and friends. Share when you are feeling anxious, sad, or afraid. 
Try your best to stay physically active, follow a healthy diet, and maintain good sleep habits. Healthy habits support a healthy mind. 
Find activities that reduce stress and anxiety like mindfulness and meditation, spending time with friends and family, or hobbies. 
Talk to your cancer care team about available help such as support groups or meeting one-on-one with a social worker.  
Cancer and Preexisting Mental Health Conditions
If you have had mental health diagnoses in the past, it is important to share this with your cancer care team. Knowing about previous mental health diagnoses and treatment will help your care team better meet your mental and physical health needs. Let them know what medications, vitamins, and herbal supplements you take, including any supplements you take for your mental health.  
A cancer diagnosis and treatment can affect your other conditions and vice versa. Talking to your care team at the beginning of your cancer experience can help you plan for changes, and they can connect you with support. They can also closely monitor changes in mood and behavior when they know about preexisting conditions. Your care team will watch for drug interactions and coordinate treatment.
Depression and Thoughts of Suicide
It's not unusual to feel anxious at different points in your care. These feelings of worry or nervousness can be related to the physical and emotional stress of having cancer. Feeling sad, depressed, or hopeless is a common experience that many people have following a cancer diagnosis.  
Ongoing feelings of sadness or despair can diminish your ability to enjoy your usual day-to-day activities. These symptoms of depression and anxiety can be treated. It's important to ask for help if you begin experiencing these feelings. Getting help as soon as possible can reduce the impact on your daily life and prevent depression from worsening. 
Signs and Symptoms of Depression*   
Feeling sad most of the time for at least 2 weeks 
Loss of pleasure and interest in activities you used to enjoy 
Changes in eating and sleeping habits 
Slow physical and mental responses 
Feeling restless or jittery 
Unexplained tiredness 
Feeling worthless, hopeless, or helpless 
Persistent feelings of guilt or shame 
Not being able to pay attention 
Thinking the same thoughts over and over 
Frequent thoughts of death or suicide 
Some of the symptoms of depression may also be side effects of cancer treatment. Talk to your care team about the potential side effects of your treatment. Ask how treatment may impact your mood and emotions. 
One of the most serious concerns regarding mental health is having thoughts or attempts of self-harm or suicide. Suicide is when someone plans to or causes deliberate physical harm to themselves. Suicide is described as the intentional ending of one's own life.
In the United States, people with cancer have a higher risk of suicide than the general population, and it is more prevalent within the first year of diagnosis. Those who have a history of depression, anxiety, and/or previous suicide attempts also have a higher risk of suicide after a cancer diagnosis. Knowing the risk factors and warning signs can help those affected by cancer get the care they need. 
Warning Signs of Suicide Risk
Withdrawal from loved ones and community 
Mood swings (sudden highs and lows; mania or depression) 
Reckless or impulsive behavior 
Increased drug and alcohol use 
If you have thoughts of self-harm or suicide, help is available. You can call 9-1-1, 988, or go to a nearby emergency room. You can also contact your regional or national hotline to be connected to help:  
988 Suicide & Crisis Lifeline (U.S.): Call or text 988 or chat with a counselor from the 988 Suicide & Crisis Lifeline (formerly known as the National Suicide Prevention Hotline at 800-273-8255) 
Suicide Prevention Service (Canada): 833-456-4566 or text 45645
Canada Kids Help Phone: 800-668-6868 or text CONNECT to 686868 
Distress Centers of Greater Toronto (Canada): 416-408-4357 
Quebec Suicide Prevention Hotline (Canada): 866-277-3553
Caregivers and Mental Health
Cancer caregivers, or people who are supporting someone with cancer, have a lot of responsibility. It can be stressful, overwhelming, and scary. This can affect the health and well-being of caregivers.  
If you are a caregiver, make time to reflect on how you are feeling and coping with changes. It is not selfish to take time to care for yourself. You can better support your loved one if you are taking care of yourself physically and mentally. The cancer care team has experience supporting caregivers of people with cancer. They can connect you to services and resources to support your mental health.  
As a caregiver, you are not alone in feeling the emotional effects of your role. Among cancer caregivers who participated in our cancer experience survey, 49% of respondents reported anxiety worse than the national average. One-third of respondents reported fatigue and depression levels worse than the national average.  
At times, you may feel like you have too many responsibilities between caregiving and your everyday life. This is not unusual. You are not alone in this experience. It is natural to feel frustrated and tired at times. You can still be an effective caregiver and meet your own needs. It is essential if you are going to give the best care possible.
Discover Tips to Cope With Caregiving Demands 
Tips for Maintaining Caregiver Mental Health
Identify your support network — friends and loved ones you can talk to. 
Ask your loved one's care team if there is a support group available for caregivers. 
Connect with a therapist, social worker, psychologist, or community/religious leader to talk with about your experiences. 
Find a local CSC or Gilda's Club