Depression, Suicide Risk, and Cancer: Studies Suggest We Have to Talk About It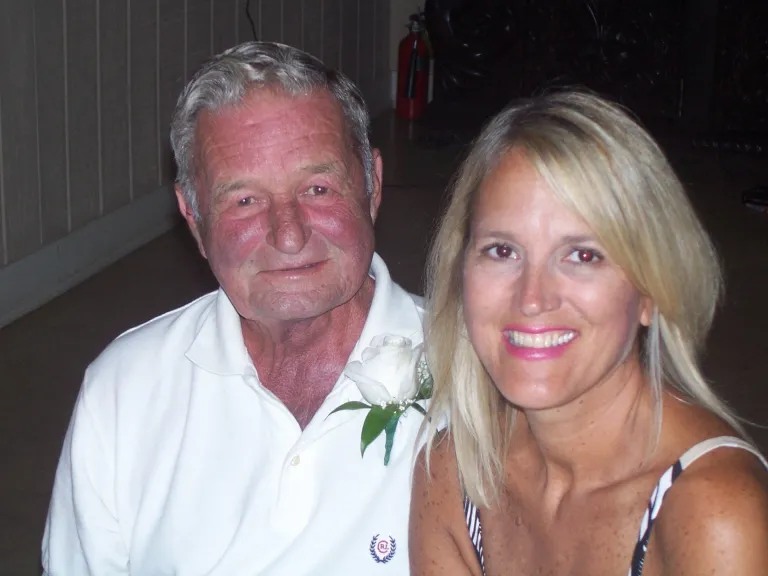 If you or someone you know is in crisis, help is available. Call or text 988 or chat with a counselor from the 988 Suicide & Crisis Lifeline.
Cancer is undoubtedly stressful and, for many, it can lead to depression and even thoughts of suicide. In CSC's own research, 38% of cancer patients and survivors who responded to our Cancer Experience Registry were at risk for depression. Further, over 50% indicated that they were worried about the future and what lies ahead. Many reported that while they were feeling consistently sad, depressed, or anxious, they did not tell their healthcare team. Among our Registry respondents, 1 out of 3 reported that they held back from telling their healthcare team about their side effects and symptoms.
As we close out September, we reflect on the importance of highlighting National Suicide Prevention Awareness Month. Suicide, like cancer, used to be whispered about. We now know that we need to talk about it. Leaving it in the shadows of silence leads to unnecessary isolation and suffering. Talking about cancer, suicide, and depression reduces the shame and allows us to access support and help. The reality is that depression and suicide among people with a cancer diagnosis is far too frequent. Two recent studies published in Nature Medicine reported that people diagnosed with cancer are at an increased risk for suicide and self-harm (Chang; Heinrich).
This is particularly personal to me. Thirteen years ago, my dad, a cancer survivor, died by suicide. Like most family members, I wish I had known that my dad was struggling, but he was good at putting everyone first and not focusing on his own needs. He faced cancer courageously, not wanting any help, because he was always the "strong" one. My dad was the ultimate caregiver of our family, neighbors, and friends. When thinking about my dad, I truly believe that he could not tolerate needing to be cared for rather than caring for others. But seeking and accepting help is not an admittance of weakness. It is an act of courage and strength. This is true when facing cancer or any other struggles in life. So, let's talk about it.
What You Need to Know About Suicide and Cancer
Cancer can bring with it a mix of emotional, physical, spiritual, and financial concerns that can be distressing. Approximately 25% of people diagnosed with cancer experience depression; the first year after diagnosis poses the greatest risk. Between 10-20% of people with cancer continue to report depression and anxiety as an ongoing issue. Knowing the reality that depression, anxiety, and cancer is common should encourage you to talk about your own experience and feelings with your family and healthcare team. It is crucial that you talk about it because depression and anxiety are treatable. Suicidal ideation — thinking about, considering, or planning for suicide (NIMH) — occurs in about 6% of people with cancer, and generally in the first year after a diagnosis.
If you are having suicidal thoughts, it is critical that you talk to someone you trust. While a cancer diagnosis can be overwhelming, you don't need to suffer, physically or emotionally, alone. There are professionals available to help you navigate the emotions of cancer, and depression can be treated.
Treatment and Help Is Available
I am so grateful for the mission of Cancer Support Community and our CSC and Gilda's Club centers across the country. CSC is dedicated to ensuring that all people impacted by cancer are empowered by knowledge, strengthened by action, and sustained by community. We provide professionally led direct service, support, and education to anyone impacted by cancer, all at no cost. We know that people thrive when they are connected to others, and we want to help you thrive.
Here are a few ways you can reach out for support and connection:
If you or someone you care about is impacted by cancer, please know that CSC is ready to assist. No one should face cancer isolated from others. Community is stronger than cancer. Connecting with others can truly make a difference.
National Crisis Resources
If you or someone you know is in crisis, call or text the Suicide & Crisis Lifeline at 988, or chat with a counselor from the 988 Suicide & Crisis Lifeline, previously known as the National Suicide Prevention Lifeline. They provide 24/7, free, and confidential support to people in suicidal crisis or emotional distress anywhere in the United States.
Other crisis and mental health resources include:
References
Chang, W.H., Lai, A.G. Cumulative burden of psychiatric disorders and self-harm across 26 adult cancers. Nat Med 28, 860–870 (2022).
Heinrich, M., Hofmann, L., Baurecht, H. et al. Suicide risk and mortality among patients with cancer. Nat Med 28, 852–859 (2022).