Cervical Cancer Awareness: Let's Talk Screening, Prevention, and Support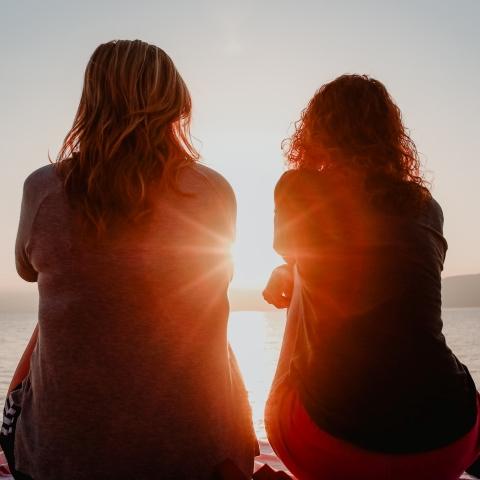 Editor's Note: This post was originally published in January 2017 and has been updated for accuracy and relevance.
As we head into January, we'd like to take this opportunity to highlight Cervical Cancer Awareness Month. Cervical cancer mortality rates have fallen drastically since the 1970s, when it was the leading cause of death for women. Yet, despite this decline, the American Cancer Society estimated that about 14,280 cases of invasive cervical cancer were diagnosed in 2021. So, while we should celebrate how far we've come, we must also continue to make strides in reducing cervical cancer cases in the coming years.
Why have cervical cancer mortality rates declined?
The primary cause of the 50% decline in deaths from cervical cancer over the last 40 years is the increase in Pap tests. Pap tests involve scraping a sample of cells from the cervix, which are then tested for abnormalities or the human papillomavirus (HPV) infection, which is the leading cause of cervical cancer. If abnormalities are found in a Pap smear, treatment can usually prevent cervical cancer before it occurs. That's why it's so crucial for women ages 21-65 to have regular Pap tests.
Since HPV is the leading cause of cervical cancer, reducing HPV rates can also have a huge impact. That's why the CDC recommends all boys and girls get the HPV vaccine as soon as they turn 11 or 12. If you're interested in learning more about this groundbreaking new development — and the controversy surrounding its use — check out our radio show:
Listen to our radio show about the HPV Vaccine
Where can I find cervical cancer resources and support?
If you are living with cervical cancer or are a caregiver to someone with cervical cancer, the Cancer Support Community offers a variety of resources to help ease the burden of your journey.
You can also join CSC's free digital support community for people impacted by cancer, MyLifeLine.org. Members have access to a variety of discussion boards where they can share their ideas and experiences. Members can also create a private support website to keep their friends and family updated about their cancer journey. In addition, they can organize help for things like meals and rides to medical appointments. 
Be sure to check our blog section often as we share more news, stories, and inspiration to help support people impacted by cancer.