3 Tips to Stay Active & Live Healthy With Cancer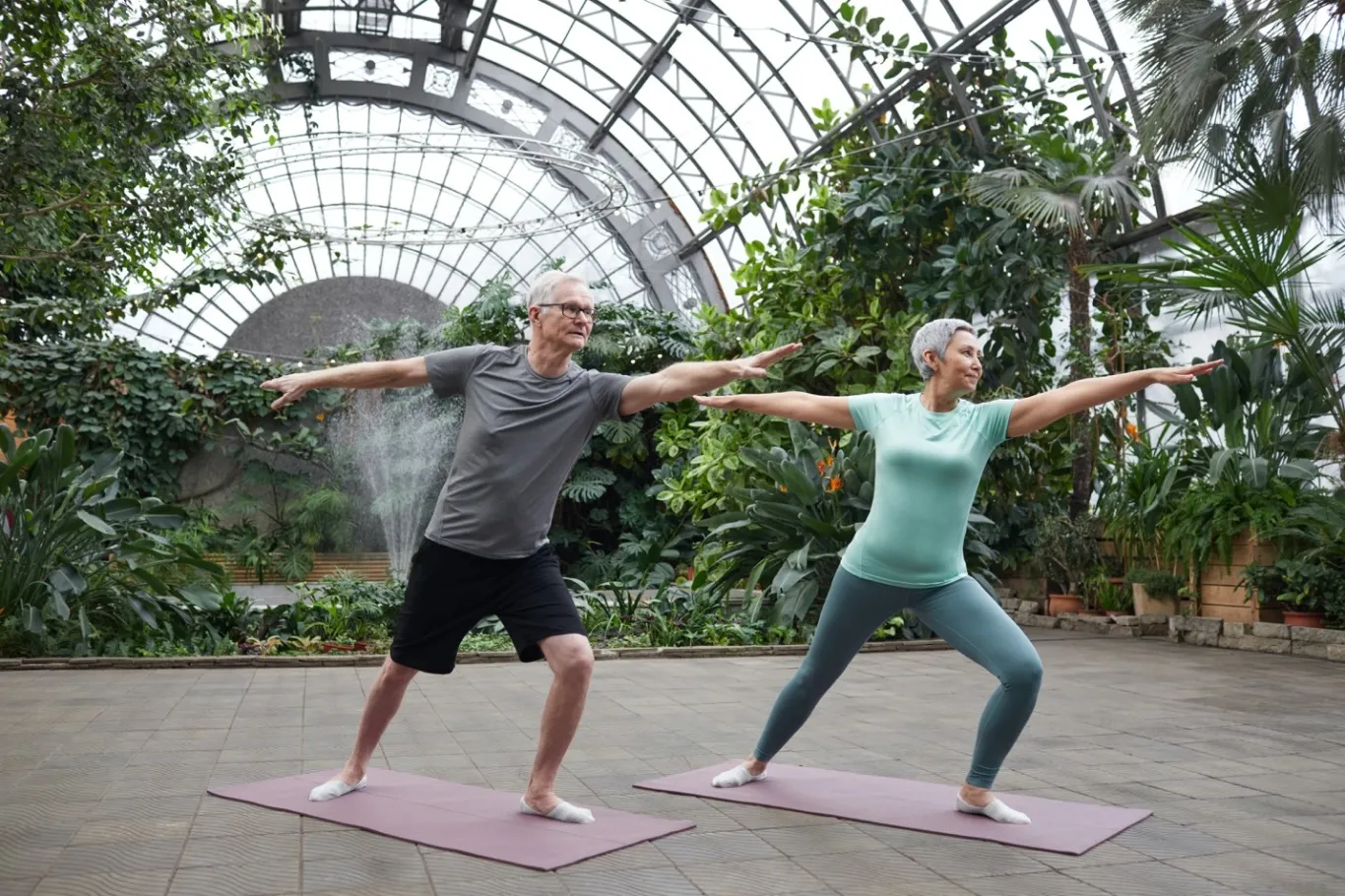 Has your cancer diagnosis made you feel like you've lost control over your body? Have you experienced fatigue or feelings of fear, anger, sadness, and helplessness? These are all common experiences that can be difficult to understand and navigate. When these feelings interfere with your ability to stay physically healthy and active, it can affect your mental health.
The American College of Sports Medicine recommends cancer patients do a moderately paced activity 30 minutes a day, 5 days a week, with considerations and adaptations to the individual's need. Maintaining an active lifestyle can help you regain control over your body and reap mental health benefits, such as reducing anxiety and depression.
Here are 3 tips to help you get moving at a pace that's right for you:
1. Learn the benefits of exercise.
Daily exercise has been shown to improve symptoms of depression, release muscle tension, and reduce levels of cortisol, a stress hormone. When you exercise, chemicals called endorphins are produced in the brain, spinal cord, and many other parts of the body. Endorphins can decrease your awareness of pain and trigger positive feelings in the body.
Exercise can also:
Keep or improve your physical abilities
Improve balance and lower risk of falls or broken bones
Improve blood flow and lower risk of blood clots
Improve self-esteem
Improve sexual functioning
Lower risk of anxiety and depression
Reduce impact from side effects such as nausea and fatigue
Lower risk of heart disease and osteoporosis
Improve sleep
Help prevent or improve cognitive symptoms
Help maintain a healthy weight
2. Consult with your health care team.
Before deciding on what exercises you should do, talk to your health care team to see what activities will work well with your current diagnosis and treatment. You'll also want to ask about any precautions you should take.
Here are some questions to ask your health care team:
Is my body and heart healthy enough for me to exercise?
What type of exercise is safe and beneficial for me?
What precautions should I take when it comes to exercising?
How often should I exercise?
When should I not exercise?
Exercise does not have to be strenuous to be effective.
3. Create an exercise plan.
After consulting with your health care team, explore ways that will work for you to stay active. Exercise does not have to be strenuous to be effective. Simply moving or stretching your body will be beneficial to your physical and mental well-being no matter how intense the physical movement is. Our Mind Body Studio offers guided yoga, meditation, and gentle stretching videos specifically designed with the needs of people impacted by cancer in mind.
Walking is another great way to stay active. Dr. Audrey Boxwell is a psychologist who has significant experience leading cancer patients on meditative walks. Dr. Boxwell says walking "increases circulation, which is physically healthful to all organs of the body. In the brain, increased circulation allows for greater calm and creativity."
Learn more about the healing benefits of walking
Other ways to stay active include:
Balance exercises
Gardening
Tai Chi
Dancing
Light jogging
Tennis
Swimming
Golfing
Taking care of your physical and mental well-being is a vital part of your cancer journey. Most importantly, listen to your body and do not push it to limits that you or your health care team are not comfortable with you doing. Set realistic and achievable goals for yourself without comparing yourself to anyone else.
Exercising can be intimidating in the beginning. But the emotional and mental health benefits you will gain from it can make it an effective coping strategy on your cancer journey.
Get more tips on exercising for physical and mental wellness