Here's What Patients Need to Know About Laboratory Benefit Managers and Pharmacy Benefit Managers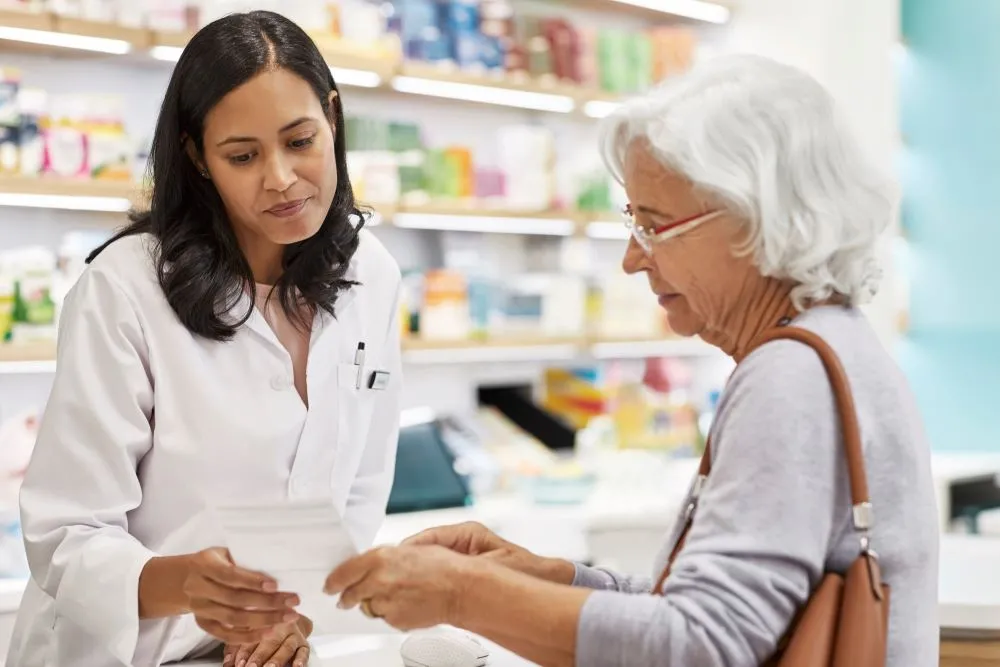 When your doctor requests lab work or prescribes a medication for you, they do not always know what your insurance covers. Instead, they most often prescribe the best treatment based on their clinical experience. As a result, you may arrive at the laboratory or pharmacy and be denied tests or your prescribed medications, only to be left wondering: How could this happen?
Each insurance plan has different benefits and coverage guidelines. Benefit managers determine these guidelines. Keep reading to learn about laboratory benefit managers (LBMs) and pharmacy benefit managers (PBMs), including who they are, what they do, and how they impact patients.
"Patients are all of us. Patients are people, and most people are not experts in how our healthcare system works."

— Rachel
What to Know About Benefit Managers
Benefit managers work behind-the-scenes to help your insurance company decide what they will and will not cover. They do this by:
Developing a list of covered drugs (also known as a drug formulary)
Establishing how and where you can get your medications
Limiting laboratory tests that are covered
Creating a network of covered laboratories
Benefit managers also enforce utilization management practices for insurance companies. Put simply, utilization management is a set of techniques used to reduce or contain healthcare costs. These tools and practices include prior authorization, which mandates that your doctor must get your insurance company's approval before a test is given or you pick up your medication. The stated goal of utilization management is to ensure that you are receiving the best overall care. However, these practices — including prior authorization — often result in delays in treatment or testing while you work with your doctor and insurance company to determine the next step.
Here's What to Know About Prior Authorization
The insurance companies (not the patient) are the clients of benefit managers. So, benefit managers will enforce utilization management practices to save insurance companies money. When used as a cost-containment tool, these practices do not benefit patients. Utilization management practices only benefit patients when they are aligned with clinical guidelines and are ensuring the patient is receiving the most appropriate, up-to-date care.
"We really need to look at the patient perspective here. If there are procedures and processes that are placing barriers to needed care, they need to be addressed … so that we can use these tools appropriately."

— Greg
What Can You Do?
Transparency and more effective communication between benefit managers, insurance companies, and doctors is needed to best serve patients. One way this can be achieved is through electronic prior authorization for real-time communication to prevent extra time and visits for the patients.
Support legislation such as the Improving Seniors' Timely Access to Care Act of 2021, which establishes several prohibitions, requirements, and standards relating to prior authorization processes under Medicare Advantage plans. This legislation would help protect patients from unnecessary delays in care by providing much-needed oversight and transparency of health insurance for America's seniors who are on Medicare Advantage plans. The Improving Seniors' Timely Access to Care Act of 2021 was passed by the House and moved to the Senate on Sept. 14, 2022.
It is important to bring to light the burdens that utilization management practices can have on patients when used as a cost-containment tool. This is where the value of patient stories and experiences come in. Sharing your experience, including when and how you have been impacted, can inspire meaningful change and bring more regulation to these practices.
Have you been impacted by utilization management as a patient?
"There needs to be more regulation to ensure that these services are doing what they are supposed to be doing, which is allowing access to the right care for the patient at the right time."

— Adam
Editor's note: On Sept. 22, 2022, our Cancer Policy Institute held a webinar focused on the roles of pharmacy benefit managers and laboratory benefit managers.
This webinar was part of CSC's Forum on Utilization Management, which was created to bring patient advocates together for meaningful conversations, ask tough and nuanced questions, and identify new ideas and practices that optimize evidence-based healthcare. Speakers Adam Borden of the American Clinical Laboratory Association (ACLA), Greg Gierer of the Better Medicare Alliance, and Rachel Klein of The AIDS Institute, spoke about what patients and caregivers should know about the roles of PBMs and LBMs in controlling the diagnostic and treatment options covered by the patient's insurance.