Giving Thanks Can Boost Our Health & Happiness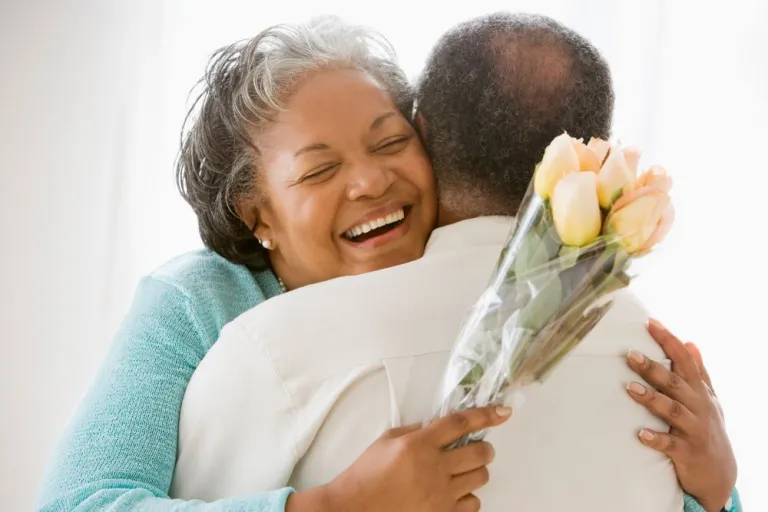 I have a friend who is a devoted thank-you note writer. Soon after receiving a gift or other kind gesture from a friend or family member, she sends a thoughtful note by mail to express her appreciation. Her thank-you messages always mention something unique about the gift or gesture that was meaningful to her. In our increasingly digital world, it's a delight whenever I find her handwritten letters and cards in wax-sealed envelopes in my mailbox.
Naturally, it can be uplifting to be the recipient of someone's gratitude. But many studies have shown that gratitude can have a positive impact on the people who practice it, too. In fact, when practiced regularly, expressing gratitude may improve both our physical health and our mental well-being.
"This is a wonderful day. I have never seen this one before."

— Maya Angelou
Psychologist Robert Emmons, Ph.D., is a scientific expert on gratitude. In his research, Emmons observed that people who consistently expressed their gratitude reported a variety of physical, psychological, and social benefits. These included a stronger immune system, feeling more optimistic, and having more compassion. 
Other studies have found that practicing gratitude can enhance our quality of sleep, strengthen our stress resistance, and improve our resiliency when we are coping with adversities. Being grateful may even have a lasting influence on our brain activity, training the brain "to be more sensitive to the experience of gratitude down the line," wrote Joshua Brown and Joel Wong in Greater Good Magazine. 
And the merits of gratitude don't end at health benefits. It can also be a meaningful form of personal expression, so everyone can show their thanks in ways that resonate best with them. It might take the form of quiet, inner reflection like meditation, prayer, hiking, or journaling. Or it could be a tangible form of expression that you share with another person, such as a hug, a poem, a knitted scarf, tomatoes from your garden, or another thoughtful act.  
"I awoke this morning with devout thanksgiving for my friends, the old and the new."

 — Ralph Waldo Emerson
Several CSC staff members have shared some ways they enjoy expressing their gratitude. May these ideas inspire you during the holiday season and beyond:
Dawn: "One way that I express gratitude is to share something I have with the person I want to thank. For example, I have a friend who provides free pet sitting for me while I'm on vacation. To thank them, I let them have my community-supported agriculture share for the week. They really appreciate receiving the fresh produce from my share, so it works out well for both of us."
Madyson: "I like to share gratitude with my friends and family by doing little things to let them know I'm thinking of them, like picking up their favorite snacks or drinks, or sending them a song that reminds me of them."
Thomas: "My love language to give and receive is acts of service. Around the holidays I tend to cook for my family, and I always feel so appreciated now that my sister has gotten old enough to really split the work with me! I personally show gratitude around the holidays in a similar way. Wiping tables afterwards, washing some dishes, taking the younger kids outside to play so that some of my older family members have the chance to relax and catch up with one another. Little things that take the work off someone else's to-do list, whether they realize it or not, is one of my favorite ways to show gratitude, and I practice it because I feel appreciated when others do it for me."
Leah: "I keep a gratitude journal as a way to celebrate the little things in life. I love to take time to acknowledge the good in each day and be able to look back at the things that I am grateful for."
Nicole: "One way I like to express gratitude toward friends and family is through food — having people over and taking the time to cook a meal I know they will enjoy — and also setting aside that time to spend together. Another way is by baking and giving baked goods as gifts or, when I worked in an office, bringing them in throughout the week for coworkers to enjoy."
Lauren: "I find that my daily gratitude practice is a crucial part of my well-being. I take time at the end of every day to reflect on what I'm grateful for. At least once a week, usually on Sundays or Fridays, I write a list in my journal of all things I'm thankful for and I let the list get as long as I want it to. Of course, I write down large things like my job and my family, but I also like to acknowledge small things. Sometimes I'm grateful that there was flavored coffee creamer at the office or that one of my plants sprouted a new leaf. I think it's important to be grateful for everything that contributes to the good in your life."
"As we express our gratitude, we must never forget that the highest appreciation is not to utter words, but to live by them."

 — John F. Kennedy
 Read More: A Breast Cancer Survivor Reflects on Grief & Gratitude