December Advocate Spotlight: Danelle Johnston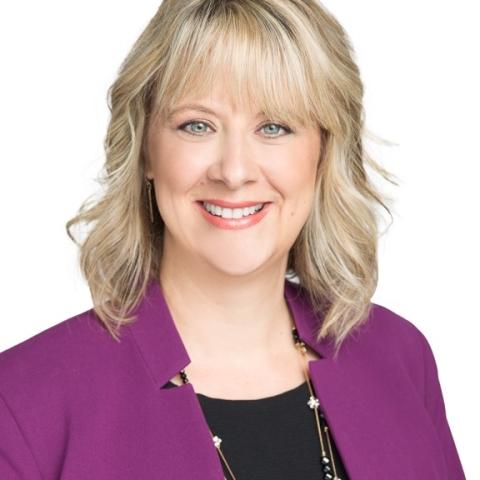 Tell us a little bit about yourself and how you got connected with the Cancer Support Community.
My greatest joy is being a wife to my husband Larry and a mother to my beautiful daughter Lauren. My family and I recently relocated to Alexandria, Virginia. We are excited about this new chapter in our lives and the opportunity to explore Washington, D.C., and the surrounding area.
I knew oncology would be my career choice since age 17. During my high school's career day, I was selected to job shadow a nurse at Children's Hospital in Los Angeles. While walking through the bone marrow unit, I looked into the patients' faces and knew this was my calling. Four years later, after graduating from Azusa Pacific University with a nursing degree, I began my career in that unit. Now, 27 years later, I am still just as passionate about oncology nursing. I count it as a privilege to walk alongside patients and families during their cancer journey.
I used Cancer Support Community services for many years while actively navigating cancer patients. I also used Frankly Speaking About Cancer materials and referred patients and families to those support resources. In September, I had the honor of joining CSC as Senior Vice President of Mission Delivery, and I'm excited about supporting CSC's mission.
Did you have experience with advocacy in any capacity before joining CSC?
My experience in the advocacy space has grown with time. In my years providing direct patient care, I would get involved in key cancer-care issues by writing to my legislator and participating in the American Cancer Society Cancer Action Network. During my time as Chief Nursing Officer for the Academy of Oncology Nurse & Patient Navigators, I worked with Elizabeth Franklin, AONN+ Leadership Council Member and Executive Director of CSC's Cancer Policy Institute, to establish a Policy and Advocacy Committee for the professional association. The committee under Elizabeth's leadership provided policy and advocacy education and training as well as signed onto legislative letters.
Is there one issue you are particularly passionate about?
Access to care and cost of care are two issues that I am strongly passionate about.
What is one tip or piece of advice you'd like to share with others who are interested in becoming an advocate?
There is power in one's voice, which can make a difference to help drive quality cancer care. Start with a small step to become educated about advocacy. Join the Grassroots Network to stay informed and find ways to become engaged.
Tell us something fun about yourself—any hobbies, interests, or fun facts?
I enjoy spending time with my family traveling across the country and exploring different parts of the United States. During our travels, we love to explore small towns and antique shops.
If you are interested in learning more about policy, advocacy, and ways to get involved, sign up to be a part of the Grassroots Network!