Support for LGBTQ+ Cancer Survivors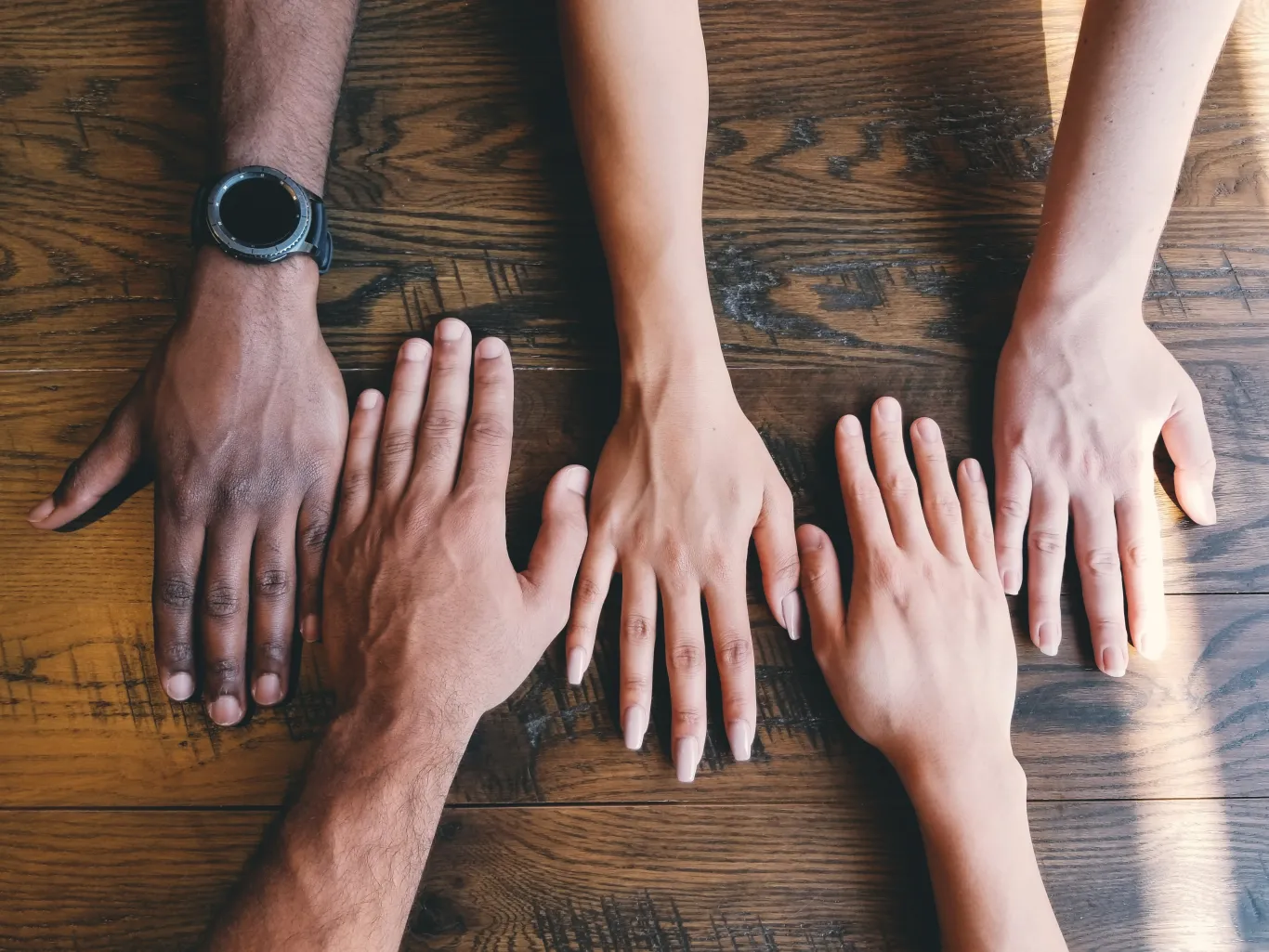 For cancer survivors, having a safe space where they can find social connection and support is essential. For cancer survivors who identify as LGBTQ+, a supportive space is especially important. Studies show that cancer survivors in the LGBTQ+ community face unique challenges, including higher post-treatment stress levels.
The Cancer Support Community is committed to addressing and reducing health inequities in the LGBTQ+ community. Many of our CSC and Gilda's Club network partners across the country offer support groups, activities, or other programming for LGBTQ+ cancer survivors. Explore a sampling of these program offerings here. This is not necessarily a complete list. If you do not see a program near you, contact your local CSC location and ask if they offer LGBTQ+ support programs.
Pride Cancer Support Group (LGBTQ+)
When: Third Thursday of each month, 6-7:30 p.m.
The Pride Cancer Support Group welcomes patients, survivors, and loved ones impacted by cancer who identify as bisexual, gay, lesbian, nonbinary, queer, transgender, 2-spirit, and all other sexual and gender minorities. Join our community.
CSC Greater Cincinnati-Northern Kentucky
Cincinnati's Pride Parade and Festival 2022
When: Saturday, June 15, 11 a.m.-1 p.m.
CSC Greater Cincinnati-Northern Kentucky is participating in Cincinnati's PRIDE Parade and Festival, which is returning in-person at Sawyer Point. Register to participate.
Gay Men's Prostate Cancer Support Group with Los Angeles LGBT Center
When: Second and fourth Tuesdays of each month, 7-9 p.m.
In collaboration with the Los Angeles LGBT Center, this group welcomes gay and bisexual men with prostate cancer and their partners. This group provides a safe space to meet others with similar experiences and talk openly about issues such as treatment options, doctors, health insurance, sex, relationships, fears, coping with after-effects, and more. Join our community. 
LGBTQ+ People Living with Cancer Support Group with Los Angeles LGBT Center 
When: Fridays, 3-5 p.m.
Individuals currently impacted by cancer or dealing with life after cancer are welcome to join this virtual support group for the LGBTQ+ community. Connect with others in a comfortable, online environment to share your experience and learn from the experiences of others. By participating, you are agreeing to join both CSC Los Angeles and Los Angeles LGBT Center. Join our community.
CSC Pasadena & CSC Valley / Ventura / Santa Barbara
Achieving Health Equity in Cancer Care for the LGTBQ+ Community 
When: Thursday, June 9, 2022, 6-7 p.m.
Join us to explore how cancer impacts LGBTQ+ communities. This virtual presentation by Mayra Serrano will discuss how the LGBTQ+ community is disproportionately affected by cancer, barriers to cancer care, and how healthcare providers can create welcoming and inclusive environments. Your registration information will be shared with CSC Valley Ventura/Santa Barbara as well as CSC Pasadena. Register for this event.
LGBTQIA+ Monthly Support Group (in partnership with Howard Brown Health Center) 
When: Second Saturday of the month, 9-10:30 a.m.
Gilda's Club Chicago and Howard Brown Health Center invite you to join us for this supportive, virtual monthly group for all those who identify as part of the LGBTQIA+ community (lesbian, gay, bisexual, transgender, queer, intersex, asexual, pansexual, nonbinary, genderqueer) and have been impacted by cancer, including those who are living with cancer and family and friends. Email Gilda's Club Chicago to learn more about participating or call 312-464-9900. 
Gay Men's Networking Group (in-person or Zoom) 
When: Second Monday of each month, 5:30 p.m.-7 p.m.
Facilitated by a licensed oncology social worker, our free support and networking group offers a safe and supportive space for gay, bisexual, and transgender men impacted by cancer in any way, including men with a cancer diagnosis, caregivers, and friends and family members. A light meal is served. For free membership, contact our program team at 954-763-6776 or register online for a new member orientation.
Pride Networking Group  
When: Third Wednesday of each month
We are proud to offer a free, professionally facilitated monthly networking group for patients, survivors, and loved ones identifying as LGBTQI+ and all other sexual and gender minorities. Join us in an affirming, empowering space to get and give support. Sign up to attend a new member meeting.
We believe that community is stronger than cancer. We are a relentless ally for anyone who strives to manage the realities of this disruptive disease, so that no one faces cancer alone.
Read Our Statement in Support of Inclusion and Equality
Editor's Note: This blog was originally published in June 2021 and has been updated with current programming.