Psychosocial Distress and Access to Resources: Preliminary Findings from Immunotherapy & Me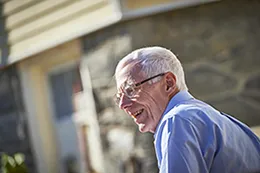 On February 28, 2019, we presented new research findings from an innovative research and activation program called Immunotherapy & Me at the 2019 ASCO-SITC Clinical Immuno-Oncology Symposium in San Francisco, CA.  The poster presentation summarizes responses concerning the emotional and support needs of immunotherapy patients across multiple tumor types. Below is a post about the significance of our preliminary findings.
The ASCO-SITC Symposium convenes a multi-disciplinary audience for a three-day meeting focused on clinical and translational research in immuno-oncology and the implications for patient care.  The conference hosted researchers, medical oncologists, surgeons, radiation oncologists, pathologists, nurses, patient advocates and industry representatives, all with a vested interested in learning the latest science and therapeutic advances in the area of immuno-oncology. 
Immunotherapy & Me launched in 2017, is an effort to support the unique needs of patients receiving immunotherapy, and the clinical staff who care for them. The program aims to identify and implement patient-centered practice solutions across the continuum of immunotherapy care by providing turnkey education and resources.  In addition, the core research component of this initiative is assessing patient levels of distress using our CancerSupportSource® to document program impact on the overall patient experience.
As of March 2019, we are actively monitoring 162 immunotherapy patients from a heterogeneous sample ranging in age from 20 to 83 and representing several tumor types including: lung cancer, melanoma, kidney cancer, breast cancer, head and neck cancer, colorectal cancer and blood cancers.
Here are some of the major takeaways from the preliminary findings presented at the ASCO-SITC Symposium:
We found that patients who participate in Immunotherapy & Me have increased confidence accessing resources and support related to treatment decision-making, managing treatment side effects, disruptions to work, school and home life and disease treatment information.
We also found that there was a shift in top concerns among patients from their baseline distress screening to their second screening one month later.  At baseline, patients are most concerned about fatigue, insurance or money worries and being physically active.  One month after starting therapy patients endorse changes in work, school or home life, feeling irritable and sleep problems as their top concerns.
We still have much research to conduct on the psychosocial impact on patients receiving immunotherapy.  As these therapies become more widely prescribed, particularly in more rural and community-based settings, we believe the findings from this initiative will help inform the next generation of immunotherapy education and resources. 
We look forward to reporting further as we continue to collect data on this population.  The poster from this conference can be viewed here.