Understanding Clinical Trials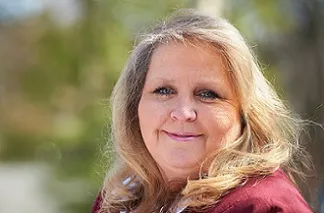 By: Marni Amsellem, Ph.D., Clinical Psychologist and Research Consultant to CSC
Clinical trials can offer cancer patients access to the most innovative treatments, high levels of care and hope for a better future. Yet, fewer than 5% of adults with cancer participate in clinical trials. Participation rates are thought to be low because knowledge of what trials can offer and which trials are available is limited. Because of this, experts believe that patient and caregiver education efforts are the best way to increase participation.
One year ago, the Cancer Support Community (CSC) created an online survey focused on cancer clinical trials with the goal of using the information to design an educational program. Results from this survey highlighting the experiences, beliefs, and preferences of cancer patients as they relate to clinical trials were published in a report that is now available to the public for download. Additionally, this report features experiences of many patients, caregivers, patient advocates, and healthcare team members, describing challenges they faced locating trials in their own words or describing how current practices address communication around clinical trials.
In recent months, CSC has developed many educational materials for patients and caregivers. Materials are available online, including a guide to provide information about clinical trials in multiple reading levels and fact sheets in both English and Spanish. These materials are available for download and can be ordered in bulk here. A unique publication in this portfolio is a groundbreaking photo narrative featuring experiences of real patients and caregivers called Frankly Speaking About Cancer Clinical Trials: A Narrative. Survey findings provide insight into how patients are learning about clinical trials, their beliefs and attitudes about trials, and information about trials that they would have liked to receive. These findings have helped inform educational workshops that have been held throughout the country this year throughout CSC's affiliate network.
Additionally, CSC has, in the past few months, hosted several webinars run by leading experts in cancer clinical trials. These webinars were recorded and are available to be watched at any time, including an overview of Clinical Trials the Cancer Moonshot, Clinical Trials for Early Stage Cancers, and Clinical Trials and Immunotherapy Treatments.
Breast cancer patients and clinical trials
Additionally, clinical trial survey respondents with breast cancer are receiving special attention this week. Survey findings of breast cancer patients are being presented this week at the San Antonio Breast Cancer Symposium. Highlights of these findings are as follows:
Over half of survey respondents with breast cancer have had discussions about clinical trials. During these conversations, most report that their goals or concerns about participating in trials were not meaningfully addressed by their healthcare team.
Over one third have participated in breast cancer clinical trials, suggesting that this sample is likely more aware of and/or interested in clinical trials than the general population of adult cancer patients.
There is a meaningful difference between what participants find valuable in helping make decisions about clinical trials and what resources are available to them. For example, 97.4% of survey respondents said that a website which included clinical trial information would be helpful in identifying clinical trials or aiding decision-making, yet such a website was shared with only 27% of respondents
The benefit of presenting these findings at international meetings and national conferences is that they can directly reach many professionals and thought leaders in the field. Afterwards, sharing these findings online via our CSC blog, as we are doing here, has the benefit of reaching an even broader audience. This also allows for survey participants to see the overall results and allows for a big picture understanding of how each voice makes a difference in contributing to what we know about the cancer patient and caregiver experience. We'd love to hear your thoughts on these findings or the resources we've developed on clinical trials.