Make Yourself at Home
Welcome to the Cancer Support Community's virtual home. Here you will find classes and fresh content on health, wellness and a wide range of supportive topics. Come in and browse our different rooms to find your happy place.

Welcome to Our Kitchen
Explore our collection of healthy recipes and cooking videos specifically created to support the nutritional needs of people impacted by cancer.

Welcome to Our Library
Browse our free, award-winning cancer education videos on a wide range of topics, from coping with a diagnosis to reviewing treatment options, managing side effects, and more.
Welcome to Our Mind Body Studio
Try one of our fitness classes to keep you moving & breathing. You'll find yoga lessons, gentle exercises, and meditation videos specifically designed with the needs of people impacted by cancer in mind.

Welcome to Our Support Room
Step into our support room to discover free resources to help you or a loved one navigate the financial, practical, social, and emotional concerns that can come with cancer.
Eating well is important at every step of your cancer experience, including during treatment and beyond. We understand that managing a cancer diagnosis can be overwhelming. Cooking healthy foods should not be. Our recipes are wholesome, flavorful, and uncomplicated: 
Watch short, step-by-step cooking videos  
Enjoy simple instructions & ingredients 
Bookmark, print, or share your favorite recipes 
Ready to start cooking? Quickly search for recipes by meal type or a specific eating challenge, such as nausea, which can be a common side effect of cancer treatment. Whether you're searching for a seasonal dish, a hearty smoothie, or lighter fare, we have you covered. Find more tasty recipes in our healthy recipe gallery. 
A cancer diagnosis can lead to many questions and concerns. It can be an overwhelming experience, but you can regain a sense of control by learning about your diagnosis, or a loved one's. Knowledge can be empowering as you communicate with your healthcare team, make treatment decisions, cope with side effects, and navigate survivorship care.  
Start learning here in our Library. Search our cancer education videos by topics that interest you. Or, if you're not sure where to begin, explore our recently added and top-viewed videos featured below.
People living with cancer and their caregivers can both reap the benefits of gentle physical movement and mindfulness exercises like yoga and meditation. These practices remind us to pause and rest, helping to cultivate a sense of peace and well-being while coping with the stress that can come with cancer. 
Enjoy the benefits of gentle exercise and meditation from the comfort of your home. Relax and unwind with our guided videos, perfect for novices and seasoned yogis alike.
Everyone's cancer experience is unique, but it's common to feel anxious, worried, sad, or afraid as you face concerns about your personal situation and diagnosis. First, know that you are not alone. Support resources are available through your healthcare team and here at CSC. Our Helpline offers free navigation for patients and their loved ones.  
Find answers to common questions and concerns about cancer here in our Support Room. Learn ways to cope with emotions, tips on dating with cancer, strategies to reduce cancer costs, how to file for disability benefits, and more.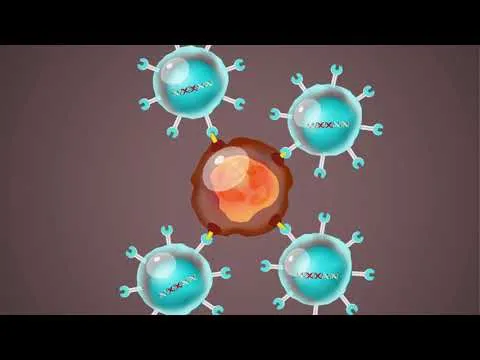 WATCH
Ruby, your virtual community navigator, will help explain what you need to know about cytokines and how they are used in cancer treatment.
Recently Added
Top Viewed
Edit landing page content for virtual programming