Chocolate Hummus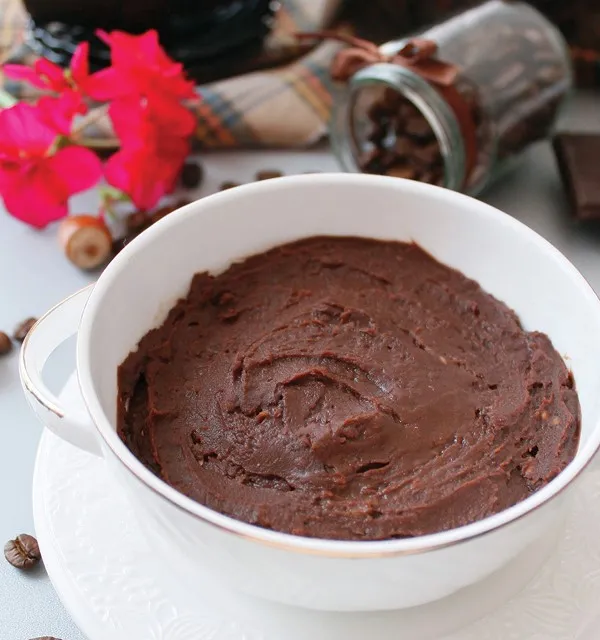 This delicious snack is not your traditional hummus. It is packed with healthy and tasty ingredients. Chickpeas, peanut butter, and dates give this hummus fiber and protein, two essential nutrients to keep you feeling full in between meals. Pair this chocolate treat with fruit slices or whole grain crackers for a balanced snack.
Recipe
Ingredients
1 can chickpeas, drained
3 Medjool dates
1/4 cup cocoa powder
3 Tbsp honey
1 Tbsp pure maple syrup
1/3 cup peanut butter
1/2 tsp salt
1/4 tsp vanilla
1/4 to 1/2 cup water
Directions
Combine all ingredients in a food processor or blender. Start with ¼ cup of water and increase based on consistency.
Serve with apples, strawberries, grapes or cracker of your choice.
Nutritional data
Per serving: 90 calories, 7 grams fat, 1.5 grams saturated fat, 0 mg cholesterol, 270 mg sodium, 30 grams carbohydrate, 5 grams dietary fiber, 5 grams protein
Discover More Recipes