Almond Banana Wheatberry Cereal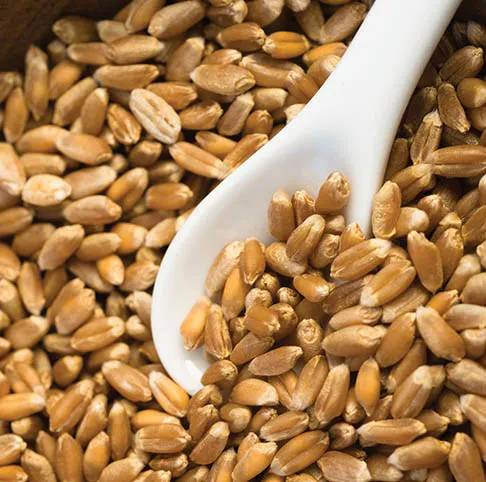 A delicious and healthy way to start the day! Wheatberries are an ancient grain, high in fiber and protein, and have a nutty, chewy texture. Almond Banana Wheatberry Cereal is a perfect meal or snack for those with a sore mouth or throat or when nauseous, fatigued or just busy. A full pot can be made and kept in the refrigerator for the week ahead. This cereal is also very versatile; it can be served hot, cold, or at room temperature and you can add any toppings that suit your tastes and preferences.
Recipe
Ingredients
1 cup wheatberries
3 cups water
1/2 tsp salt
1/2 tsp cinnamon
1/4 cup almond butter
2 bananas, sliced
2 oz slivered almonds (optional)
1/2 cup almond milk
Directions
Bring water, salt, and wheatberries to a boil
Reduce to a simmer, cover and cook for an hour until wheatberries are softened
In a separate bowl, combine cinnamon and almond butter
Assemble your cereal: mix almond butter mixture into wheatberries, top with bananas and almonds if using, and add a splash of almond milk to serve
TIP: If you have a slow cooker, you can add the water and wheatberries and cook on low for 8-10 hours.
Nutritional data
Per serving: 419 calories, 8 grams fat, 1 gram saturated fat, 0 mg cholesterol, 54 grams carbohydrate, 10 grams dietary fiber, 14 grams protein
Discover More Recipes