Pride Month: Addressing and Overcoming Health Disparities for LGBTQIA+ Cancer Patients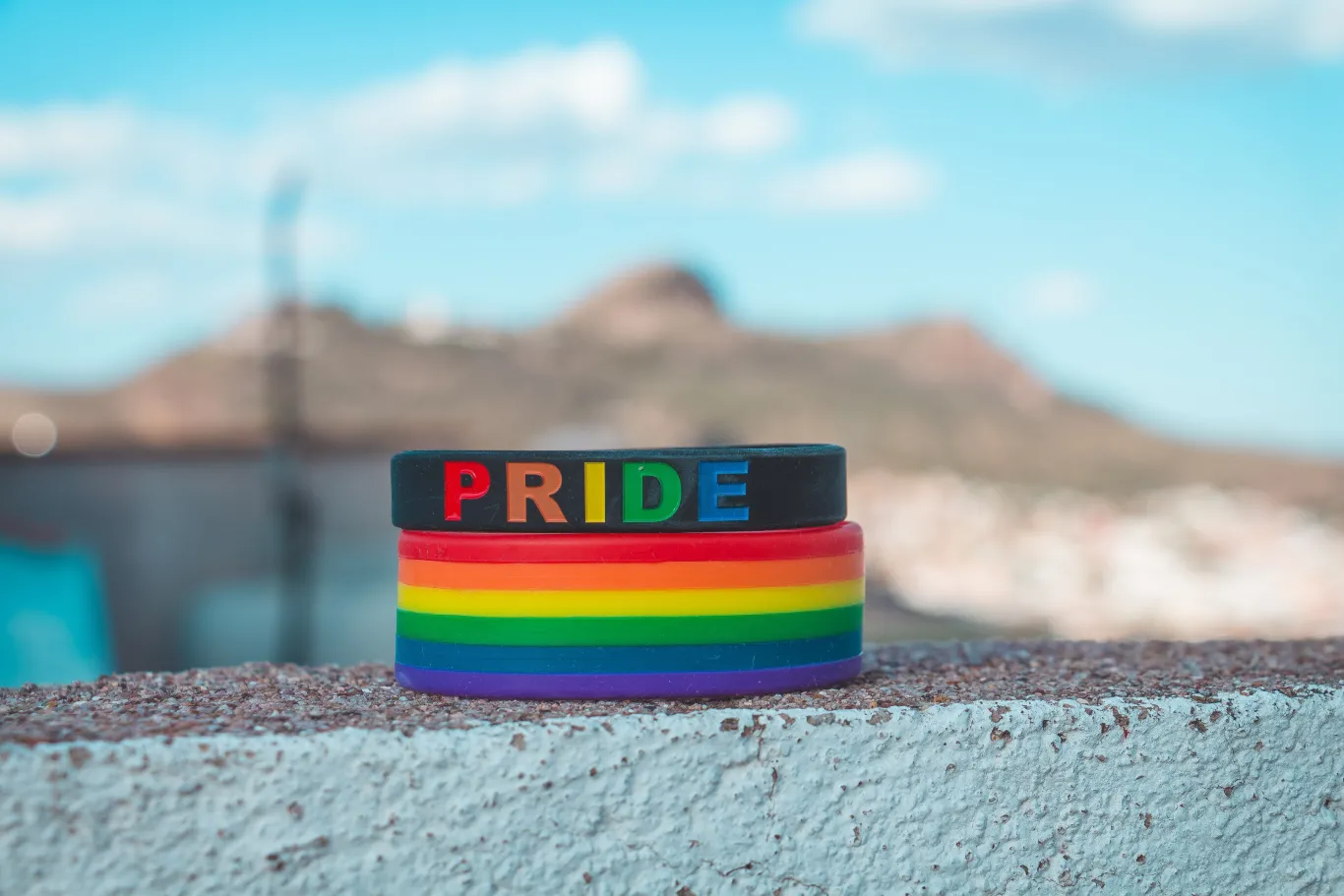 Every June, Pride Month is recognized across the country to commemorate the 1969 Stonewall Uprising, celebrate diversity & dignity, and promote equal rights and opportunities for LGBTQIA+ individuals. 
At CSC, we recognize that it is more important than ever to celebrate and support community. We also acknowledge that much work still needs to be done to overcome health disparities in the LGBTQIA+ community.
Health disparities occur when certain populations have a disproportionate burden of disease, like cancer, due to social, environmental, and economic factors. 
LGBTQIA+ individuals (lesbian, gay, bisexual, transgender, queer, intersex, asexual, and the plus sign includes other identities) often face discrimination, bias, stigma, inadequate healthcare, and barriers to accessing care within the healthcare system. Cases of discrimination or harassment and negative experiences with doctors or nurses in the past may cause LGBTQIA+ people to not seek medical attention when a health concern occurs. 
Read CSC's Statement in Support of Inclusion & Equality
Barriers to Care 
In 2016, the LGBTQIA+ community was identified as a "health disparity population" by the National Institute on Minority Health and Health Disparities (NIMHD), noting growing evidence showing that LGBTQIA+ populations have less access to healthcare and higher burdens of certain diseases such as cancer (NIMHD, 2016). NIMHD reports that stigmatization, hate-violence, and discrimination are still major barriers to the health and well-being of LGBTQIA+ individuals.
LGBTQIA+ people of color may face even bigger barriers to health equity and access to cancer care because of a host of factors, including: 
systemic racism 
lack of trust of the healthcare system 
lower levels of cancer prevention, screening, and early detection 
challenges around access to high-quality cancer care 
cost of care 
The need for a safe space inside the doctor's office is critical to the well-being of patients, yet the fear of discrimination can cause many LGBTQIA+ people to avoid seeking healthcare.   
A survey of LGBTQIA+ adults in the United States revealed that, in 2022, "more than 1 in 5 LGBTQI+ adults reported postponing or avoiding medical care in the past year due to disrespect or discrimination by providers, including more than 1 in 3 transgender or nonbinary individuals" (Medina & Mahowald, 2023).  
In addition, 30% of LGBQ survey respondents indicated that they encountered at least one negative experience or mistreatment by a healthcare provider in the last year (Medina & Mahowald, 2023). The survey also revealed "that 49 percent of transgender or nonbinary adults, including 37 percent of transgender or nonbinary adults of color, reported that in the past year, they were concerned that if they expressed their gender identity to a doctor or health care provider, they may be denied good health care" (Medina & Mahowald, 2023). 
Discrimination, lack of trust in healthcare providers, and lack of access to information may also hinder LGBTQ+ communities' participation in clinical trials, according to a recent study conducted by CSC's Education and Research departments. The study revealed that "LGBTQ+ patients feel discriminated against when advocating for their health, identity, and rights, and struggle to trust their medical providers" (Andac-Jones et al, 2023). 
Thinking About Joining a Clinical Trial? Read Our Fact Sheet for LGBTQ+ Cancer Patients & Caregivers 
Cancer survivors in the LGBTQIA+ community face a unique set of challenges, as well. There is an estimated 1,000,000 LGBT cancer survivors in the United States, according to the National LGBT Cancer Network. Disparities in cancer survivorship include higher post-treatment stress levels, challenges with relationships and substance abuse, and relatively poorer overall health.  
Studies have shown that LGBTQ+ people have 1.5 to 3 times higher rates of psychological distress than non-LGBTQ+ cancer survivors (Kamen, 2017). 
The Need to Eliminate Health Disparities 
It is important to understand how to close these gaps in healthcare, because some studies have shown that the LGBTQIA+ community has a higher risk of being diagnosed with certain cancers relative to non-LGBTQIA+ people.
According to a 2018 study, gay and bisexual men are about 20 times as likely as heterosexual men to develop anal cancer (Patel et al., 2018). Other studies have shown that "lesbian and bisexual women may be at increased risk for breast, cervical, and ovarian cancer compared to heterosexual women" (American Cancer Society, 2020).  
We still do not know nearly enough about cancer in the LGBTQIA+ community because none of the large national cancer registries and surveys of new cancer cases collect data about sexual orientation or gender identity.  
In 2020 the previous Administration released a final rule that undermined Section 1557 of the Affordable Care Act (ACA) — the law's primary antidiscrimination provision. Section 1557 of the ACA prohibits discrimination based on race, color, national origin, sex, age, and disability in health programs and activities receiving federal financial assistance. It is the first federal civil rights law to prohibit discrimination in healthcare based on sex. Since the rule had potential to encourage discrimination in healthcare, CSC joined more than a dozen patient groups in filing an amicus brief ("friend of the court"). 
In May 2021, the current Administration reversed the rule, stating that it would interpret Section 1557 to include discrimination on the basis of sexual orientation or gender identity. CSC applauded this decision. We believe that discrimination based on sex, gender identity, transgender status, sexual orientation, and similar characteristics has no place in our healthcare system. Addressing the health disparities that the LGBTQIA+ community faces is a step toward improving the health and well-being of LGBTQIA+ people with cancer and survivors.
CSC will continue to advocate for healthcare policies that break down inequities and enable all individuals to have access to affordable medical care and support. 
LGBTQIA+ Cancer Resources 
Whitman-Walker Health, a leading nonprofit community health center in Washington, D.C., is committed to meeting the healthcare needs of LGBTQIA+ individuals. As a healthcare partner, Whitman-Walker utilizes CSC's social and emotional support programs. Whitman-Walker assures that people can be themselves at their organization. Their healthcare professionals are dedicated to treating people with dignity, respect, humility, and empathy. 
Other resources that can help LGBTQIA+ cancer patients and survivors find resources and pro-LGBTQIA+ medical providers include: 
For more personalized assistance, contact our Cancer Support Helpline by phone at 888-793-9355 or online via our live chat service. 
Looking for LGBTQIA+ Cancer Support Near You? 
A number of our CSC and Gilda's Club locations across the country offer support groups or other programming for LGBTQIA+ cancer patients and survivors. 
Explore LGBTQIA+ Program Offerings at Our Locations 
Editor's Note: This blog was originally published in June 2021 and has been updated.
References
American Cancer Society. (2020). Cancer Facts for Lesbian and Bisexual Women.  
Andac-Jones, E., Gonzalo, M., Wilson, G., Saks, R., & Power, N. (2023). Understanding Barriers to LGBTQ+ Cancer Clinical Trial Participation: A Qualitative Inquiry.
Kamen C. (2018). Lesbian, Gay, Bisexual, and Transgender (LGBT) Survivorship. Seminars in Oncology Nursing, 34(1), 52–59.  
Medina, C., & Mahowald, L. (2023). Discrimination and Barriers to Well-Being: The State of the LGBTQI+ Community in 2022. 
National Institute on Minority Health and Health Disparities. (2016). Director's Message for October 6, 2016.  
Patel, P., Bush, T., Kojic, E.M., Conley, L., Unger, E.R., Darragh, T.M., Henry, K., Hammer, J., Escota, G., Palefsky, J.M., &  Brooks, J.T. (2018). Prevalence, Incidence, and Clearance of Anal High-Risk Human Papillomavirus Infection Among HIV-Infected Men in the SUN Study. The Journal of Infectious Diseases, Volume 217, Issue 6, 15 March 2018, 953–963.