Bladder Cancer Awareness Month: Let's Talk Risk Factors, Symptoms, and Support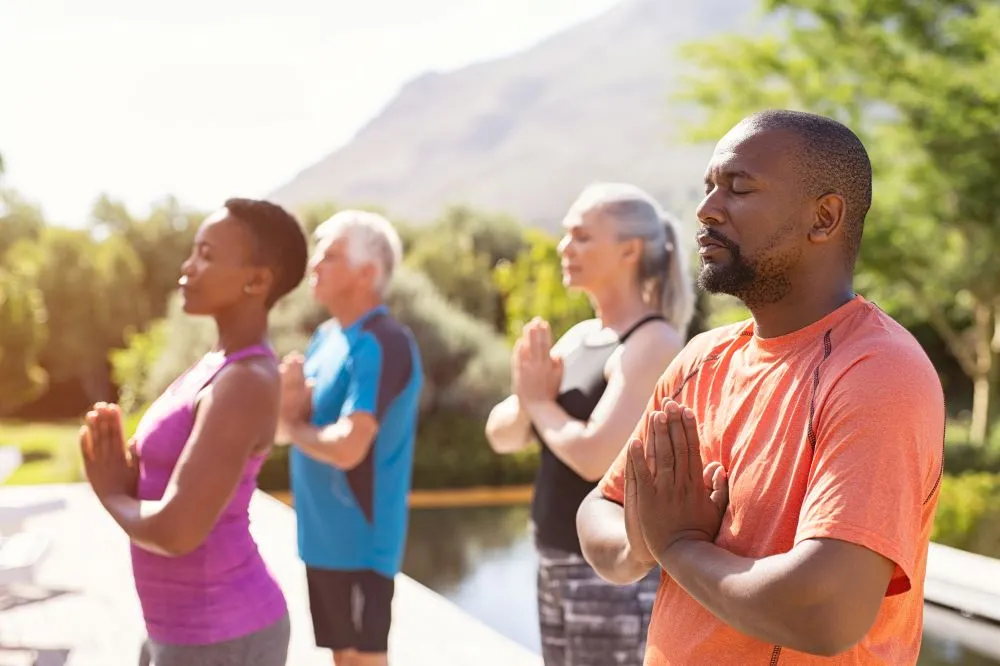 Editor's note: This blog was originally published in May 2021 and has been updated.
The chance men will develop bladder cancer is about 1 in 27, according to the American Cancer Society. Most cases of bladder cancer also occur in people who are older than 55. But these numbers don't capture — and are not intended to capture — the full picture of the disease.
Liz was only 40 years old when she learned she had stage 3 bladder cancer. Because she did not fit the typical profile of bladder cancer patients, she was misdiagnosed for several years. "Bladder cancer does not discriminate, and it can and does happen to anyone," Liz shared in a blog about her story and her work to raise awareness about the disease. Her message is an important one to share during Bladder Cancer Awareness Month. Keep reading to learn more about bladder cancer and our free resources that support people living with the disease.
"Do your own research. Ask the tough questions. Educate yourself about your conditions. Be aware of what potentially lies ahead so that you are better prepared to deal with it."

— Liz, bladder cancer survivor & advocate
What Is Bladder Cancer?
Bladder cancer occurs when the cells in the bladder — like the cells in other parts of your body — grow and divide. If a normal cell collects too many genetic errors, it can turn into a cancer cell. As the cancer cell grows and divides, it will begin to form a tumor. This can cause bleeding or affect how your bladder functions.
Risk factors for bladder cancer include:
A family history of bladder cancer
Birth defects in the bladder or urinary tract
A history of smoking
Exposure to chemicals at work or in the environment
Bladder irritation caused by factors such as kidney and bladder stones or inflammation and infections
Signs & Symptoms
Some common symptoms of bladder cancer include:
Blood in your urine
Pain when you urinate
Having to urinate more often than usual
These symptoms can also be signs of bladder problems that aren't cancerous. If you have these symptoms, make sure to see your doctor.
Bladder Cancer Resources & Support
If you are living with bladder cancer or are a caregiver to someone with bladder cancer, we offer a variety of resources to help ease the burden of your journey:
Share Your Experience
Have you received a bladder cancer diagnosis or helped a loved one cope with the disease? Our Cancer Experience Registry is an online survey for cancer patients, survivors, and caregivers. This research study is designed to uncover the broad impact of cancer. The survey includes specific questions to capture the experience of those affected by bladder cancer. By taking the survey, you join thousands of others in helping to:
Enhance cancer care
Improve support services
Influence healthcare policies
The Cancer Support Community believes that community is stronger than cancer. We are a relentless ally for anyone who strives to manage the realities of this disruptive disease, so that no one faces cancer alone. Be sure to check our blog section often as we share more news, stories, and inspiration to help support you on your journey.