Bone Cancer Awareness Month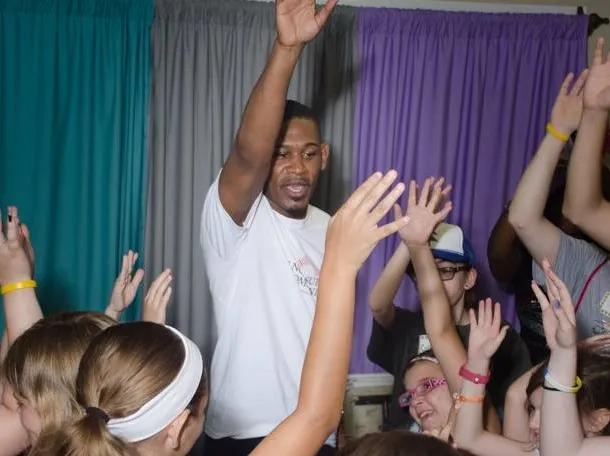 Boxing fans surely know him. But if you are not a boxing enthusiast, you may not be familiar with the name Daniel Jacobs. This boxing pro is a 2-time middleweight world champion. His story is one worth knowing — and not just because of his phenomenal athletic achievements. Daniel Jacobs is also a cancer survivor.
In 2011, Daniel was diagnosed with a rare and aggressive bone cancer called osteosarcoma. It damaged nerves in his spine. It caused partial paralysis of his legs. Doctors didn't know if he would walk again. But in less than 2 years, Daniel made a full recovery. He went on to hold championship titles with the World Boxing Association and the International Boxing Federation. His nickname is the Miracle Man.
July is Sarcoma and Bone Cancer Awareness Month, so recognizing Daniel's story now seems fitting. It's also an opportune time to talk about bone cancer, risk factors, and treatment options.
Bone cancer is often a result of metastasis, which is when a cancer from another part of the body has spread to the bone. There are also primary cancers of the bone, like Daniel Jacobs' osteosarcoma diagnosis. Primary bone cancer is relatively uncommon. It accounts for 2 out of every 1,000 cancers diagnosed in the United States each year.
Types of Bone Cancer
The type of bone cancer depends on where it begins, and there are several types:
Osteosarcoma is the most common type of bone cancer. It is often found in the knee or upper arm.
Chondrosarcoma begins in cartilaginous tissue. It can have different features, which can change the prognosis. The prognosis can be defined as dedifferentiated chondrosarcoma, clear cell chondrosarcoma, and mesenchymal chondrosarcoma.
Ewing sarcoma is found most commonly along the backbone, the pelvis, the arms, or the legs.
Malignant fibrous histiocytoma often starts in the soft tissue (connective tissue) rather than the bones. When it develops in bones, it affects the arms or legs and grows quickly, while also spreading to other parts of the body.
Giant cell tumor of the bone develops in both benign and malignant forms but is extremely rare in malignant forms.
Chordoma is a tumor that occurs at the base of the skull and bones of the spine. It grows slowly and often does not spread to other parts of the body. However, if not removed, it will grow back in the same area.
In 2021, more than 13,000 cases of soft tissue sarcoma and approximately 3,600 cases of bone sarcoma are expected to be diagnosed in the United States.

— National Cancer Institute's Surveillance, Epidemiology, and End Results Program
Risk Factors for Bone Cancer
Research is helping to increase our knowledge about bone cancer, and scientists are learning more about its causes. Common risk factors for the disease include:
Genetic disorders such as the Li-Fraumeni Syndrome, the Rothmund-Thomson Syndrome, and the Multiple Exostoses Syndrome.
Radiation or exposure to radioactive materials such as radium and strontium. This can cause bone cancer due to mineral buildup in the bones.
Treatment Options for Bone Cancer
Your treatment options will depend on the type of bone cancer you have, the stage of the cancer, your overall health, and your personal preferences. Be sure to ask questions if you are unsure of any part of your treatment or of the terms that your health care providers are using.
It is helpful to be aware of any side effects and symptoms before you begin treatment. There are effective and readily available medications to help manage common side effects like nausea, diarrhea, constipation, and mouth sores. Keep in mind that everyone reacts differently to treatment. If you experience any side effects, discuss them with your health care provider.
Treatment options for bone cancer include:
Surgery – The primary treatment for bone cancer. It involves the entire removal of a tumor so that no additional cancer cells are found at the edge or border of the tissue removed.
Cryosurgery – The use of liquid nitrogen to freeze and kill cancer cells.
Chemotherapy – The use of drugs to destroy cancer cells as a systemic (whole body) treatment. Patients who have bone cancer usually get a combination of chemo drugs. Chemotherapy is often a part of treatment for Ewing sarcoma and osteosarcoma, but it is seldom used for other bone cancers, like chondrosarcoma.
Radiation therapy – The use of high-energy rays to kill or damage cancer cells. This treatment may be used in combination with surgery. It is often used to treat chondrosarcoma, which cannot be treated with surgery. It is also used to treat Ewing sarcoma, where it may be combined with chemotherapy and possibly surgery.
Resources and Support for Bone Cancer
If you are living with bone cancer or are a caregiver to someone with bone cancer, the Cancer Support Community offers a variety of resources to help ease the burden of your journey.
Be sure to check our blog section often as we share more news, stories, and inspiration to help support you on your journey. If you'd like to learn more about Daniel Jacobs' story, listen to CSC's interview with the boxing star.