5 Cancer Support Resources for National Nutrition Month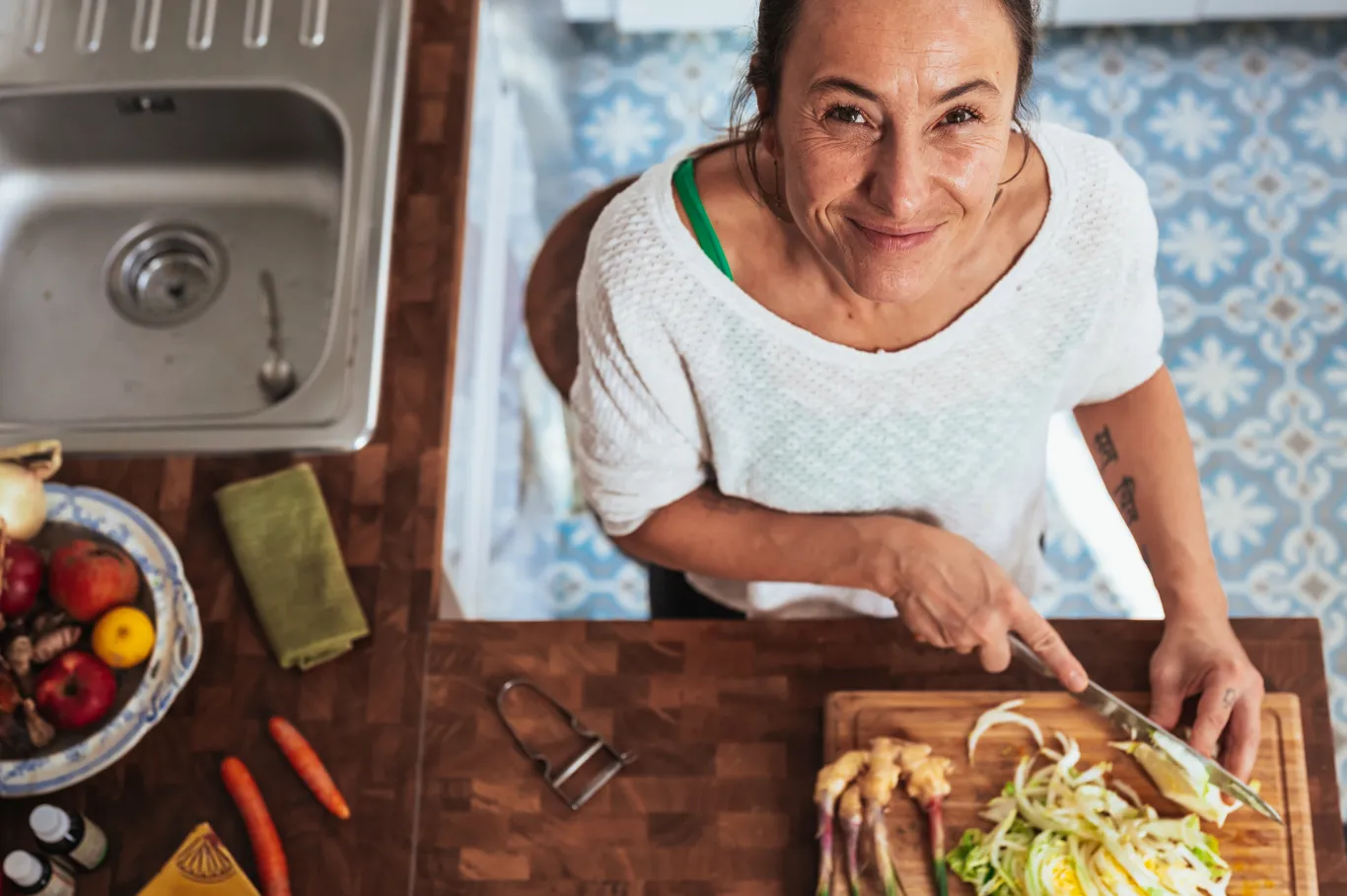 In 1973, the Academy of Nutrition and Dietetics (formerly the American Dietetic Association) launched National Nutrition Month, an annual campaign with a focus on healthy eating. When National Nutrition Month rolls around each March, it's a good reminder to make a commitment to healthy eating habits and learn more about how to make informed decisions regarding the foods we eat.
Why is it important to eat healthy?
Good nutrition is an important part of your care, whether you're a cancer patient, survivor, caregiver, or loved one. Practicing healthy eating habits supports your overall health and well-being and has been shown to help prevent cancer and cancer recurrence. You can establish your own healthful habits by making informed food choices. An easy way to do this is to focus on nutrient-rich foods that will help nourish the cells in your body and protect them from damage.
How can the Cancer Support Community support my healthy lifestyle?
There's no "one-size-fits-all" approach to nutrition because everyone is different. However, the Cancer Support Community offers a variety of resources that can help you find diet and nutrition tips that work for you.
Here are 5 CSC resources to explore as a starting point:
1. Diet & nutrition during cancer treatment
Cancer treatment can make it hard to feel well and eat healthy. That being said, eating healthy can help improve how well patients respond to treatment and how well the treatment actually works. For more information on eating well during treatment, including how to cope with treatment-related eating problems, check out CSC's guide to diet and nutrition during cancer treatment.
"My pain meds were making me constipated. Two things that helped were carrying a water bottle to make sure I drank more fluids and eating a breakfast of oatmeal with flax seeds each morning."

— Jack, metastatic lung cancer patient
2. Nutritional support for cancer survivors
Eating well as a cancer survivor is an important part of your ongoing care. A nutritious diet can help survivors with recovery and healing, regaining strength, and potentially reducing the risk of a future cancer diagnosis. CSC's guide to diet and nutrition for cancer survivors can help you create a plan for better health.
3. Tips from an oncology nutritionist
No matter what stage you are at in your cancer journey, eating foods with beneficial nutrients is essential. However, figuring out what to eat and what to avoid can be confusing. Oncology nutritionist Rachel Beller shares her favorite cancer-related nutrition tips in a special Nutrition and Cancer episode of CSC's radio show.
4. A supportive discussion board
Moderated by licensed health professionals, MyLifeLine's discussion boards (part of the Cancer Support Community) are a safe place for you to share your unique experiences throughout your cancer journey. Engage with MyLifeLine's Nutrition and Wellness discussion board to exchange meaningful nutrition tips with others who understand what you're going through.
5. Nutritious recipes and cooking videos
Sometimes, the hardest part of healthy eating is knowing what to eat. Luckily, there are lots of nutritious recipes out there that can help you find inspiration. Check out CSC's virtual kitchen for simple and nutrient-rich recipes that will make you feel good. Our recipes and cooking videos were specifically created to support the nutritional needs of people impacted by cancer, but loved ones and caregivers can enjoy their health benefits, too. 
"We look for quick, easy recipes with lots of colorful vegetables and beans that we can make for dinner."

— Martha and Tony
A healthy diet is an important part of anyone's care, including those who have been impacted by cancer. We hope the resources we've listed here help inspire you and inform your path in healthy eating. If you are a cancer patient, it's also important to work with an oncology dietitian to develop a plan for healthy eating and managing eating problems. The Cancer Support Community believes that community is stronger than cancer. Whether you're a cancer patient, survivor, caregiver, or loved one, you're not in this alone.