Introducing VOICE™: A New Tool to Capture the Patient Perspective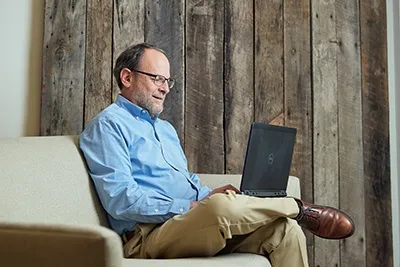 ORLANDO, FL – Despite growing recognition that patient preferences and values should inform cancer care, patients' views continue to be underrepresented. To fill this gap, we have developed a new quantitative tool to capture the patient perspective, VOICE™ (Valued Outcomes in the Cancer Experience). Last Thursday, we premiered VOICE at the National Comprehensive Cancer Network's Annual Conference in Orlando, FL.
VOICE is a web-based, patient-driven tool that measures patient priorities – in other words, what matters most to a patient, right now. Additionally, VOICE also identifies gaps between what matters most to patients and what patients believe they can control.
VOICE was developed through focus groups and one-on-one interviews with cancer patients and survivors. Throughout these conversations, we heard from patients about goals and experiences that were important to them. Our research team, along with advisors from across the country, worked together to translate these learnings into a measure that captures these priorities.
Our latest research involved 459 cancer patients and survivors who completed VOICE as well as other survey questions to help us test the tool. Several phases of statistical testing were conducted to reduce and refine the scale. The refined measure comprises 35 items, covering 14 key domains, including priorities around access to care, managing costs of illness, shared decision-making, and social and emotional support.
The latest version of VOICE will now be launched in a new study to further understand patient priorities, which will allow us to continue to shorten and refine the tool. We will also explore how gaps between patients' priorities and their control over these preferences are important for key outcomes, including quality of life. We believe that understanding these gaps will help cancer care providers offered better care and better support for their patients, and in turn, improve their quality of life.
To learn more about the research behind VOICE, view our poster from NCCN, as well as our poster from the 2018 ASCO Quality Care Symposium, available online on our website!
Share Your Experience
At the Cancer Support Community, innovative patient-focused research is at the heart of what we do. We can't accomplish this without insight from patients, and that is why we ask patients, survivors, and caregivers of all cancer diagnoses to share their stories by participating in the Cancer Experience Registry® a free, confidential survey that is open to anyone who has been diagnosed with cancer or provides care to someone with cancer.
Participate in the Cancer Experience Registry®  https://www.cancerexperienceregistry.org/