Access to CAR T Cell Therapies for Medicare Patients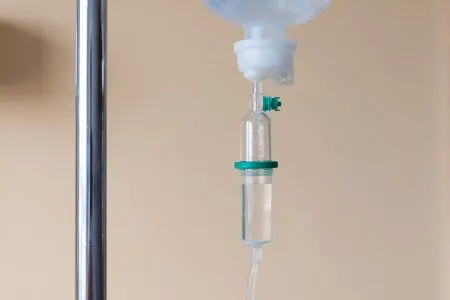 What is CAR T Cell Therapy?
CAR T cell therapies are one way to use the body's natural defenses to fight cancer. Thus far, two CAR T cell therapies have been approved by the U.S. Food and Drug Administration (FDA) for patients living with certain kinds of acute lymphoblastic leukemia (ALL) and large B-cell lymphomas. Patients treated with CAR T cell therapies typically have cancers that have relapsed, recurred, or progressed following other treatments. Patients undergoing CAR T cell treatment are often extremely ill and may have no other options for treatment. For more information on CAR T cell therapy in general, check out our Frankly Speaking About Cancer booklet on CAR T Cell Immunotherapy.
The Centers for Medicare and Medicaid Services (CMS) have recently released a National Coverage Analysis memo to decide how CMS will provide coverage for this innovative treatment. They have proposed coverage alongside a concept known as "evidence development."
What is Coverage with Evidence Development?
"Coverage with Evidence Development (CED) is an attempt to bring a new rationale to payment decisions and, ultimately, cost savings to the Medicare program (Journal of Oncology Practice, 2007).  First developed in 2005, CED "links Medicare coverage of specific promising technologies to a requirement that the patients participate in a registry or clinical trial" (Tunis & Pearson, 2006). Ultimately the goal is for CED data to help CMS decide if a treatment is "reasonable and necessary" and determine how the agency will handle future coverage decisions (Journal of Oncology Practice, 2007). You can read more in depth about CED in a guidance for its use released by CMS in 2014.
CMS' CAR-T Therapy Proposal
There is currently no national Medicare policy for covering CAR T-cell therapies. Thus far local Medicare Administrative Contractors (MACs) have discretion over whether to pay for these therapies. In the absence of a national coverage determination (NCD), MACs are empowered to make local coverage determinations (LCD). They are the front line for Medicare patients within their geographic area. Under the new National Coverage Analysis (NCA) memo from CMS, Medicare would cover CAR T cell therapies under CED across the United States. This would include a patient registry where data are collected on the patient for a two year period. These data would include both clinical characteristics as well as patient reported outcome data.
Patient Experience
CSC supports the collection of data that are meaningful to patients. We believe that it is incumbent upon the FDA, industry, academic institutions, members of the health care team, patient advocacy organizations, and other stakeholders to consistently collect robust patient feedback and patient experience data at all points along the care continuum. We agree with the Institute of Medicine (2008) that it is not possible to provide high quality cancer care without assessing psychosocial health needs (Institute of Medicine, 2008). An update to the definition of "patient experience data" in the Food and Drug Administration Reauthorization Act (FDARA) of 2017 reflects the importance of measuring the patient experience as it now incorporates not only the physical but also the psychosocial impacts of a disease or condition or related therapy or clinical investigation. As the comprehensive care conversation evolves and becomes more inclusive of the patient, it is no longer acceptable to limit patient assessments to disease symptoms, treatment side effects and physical functioning.
In our letter to CMS on this NCA, we note that while we generally support the collection of data that are meaningful to patients, we also strongly encouraged them to consider ways to ensure that the use of CED does not impede patient access to CAR T cell therapy. For example, what happens is patients are too sick to provide data or the data are difficult to obtain? Will Medicare patients still have access to CAR T cell therapies? We also support patient self-determination in that patients who do not wish to share their data still may receive CAR T cell treatment. 
What can you do?
Check out our letter to CMS and sign up for the Grassroots Network to receive timely updates on future proposals regarding cancer care.
References
Institute of Medicine. Committee on Psychosocial Services to Cancer Patients/Families in a Community Setting. (2008). Cancer care for the whole patient: meeting psychosocial health needs. Washington, DC: The National Academies Press.
Journal of Oncology Practice. (2007). Medicare's coverage with evidence development: A policy-making tool in evolution. (3)6, 296-301.
Tunis, S. R. & Pearson, S. D. (2006). Coverage options for promising technologies: Medicare's coverage with evidence development. Health Affairs, 25, 1218-1230.
United States Food and Drug Administration Reauthorization Act of 2017, Pub. L. 115-52, 131 Stat. 005