The Importance of Psychosocial Care for Cancer Survivors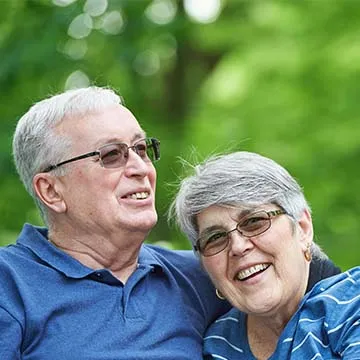 Because of improving prevention, detection, and treatment, cancer survivors are a growing population. In 2016, there were more than 15.5 million cancer survivors living in the U.S. Here at CSC, we know that survivors face unique, ongoing challenges that many people do not understand. This is why June 4 honored National Cancer Survivors Day.
A survivor is anyone living with a history of cancer. In other words, as soon as someone is diagnosed with this disease, they become a survivor. National Cancer Survivors Day celebrates cancer survivors and life in general, and inspires recently diagnosed patients with the hope that they can live a full life after a cancer diagnosis. On this day, thousands of people gather to support and honor survivors.
In order to improve resources, research, and legislation related to cancer, it's important to recognize the unique problems survivors face on a daily basis. This is why CSC conducted a study on the psychosocial needs of cancer survivors. Cancer survivors face psychological challenges both during and after treatment for a variety of reasons.
Here are some of the psychosocial effects found in the study:
Survivors experience fear of cancer recurrence
There are many long-term side effects (mental and physical)
Economic burdens and financial hardship contribute to negative mental state
Distress levels in survivors are higher than those in people not affected by cancer
There is a negative impact on social relationships
Survivors have difficulty understanding the meaning of the cancer experience (spiritually)
Depression was 14% more common and anxiety 29% more common in cancer survivors
The Potential Solution: Psychoeducational Workshops:
CSC hosts psychoeducational workshops, and many cancer survivors attend these workshops as a supplement to their medical treatments. Especially for long-term survivors, there are benefits to attending.
Participants said CSC's psychoeducational workshops:
Increased their knowledge of treatment options
Increased their level of comfort when speaking about cancer and its side effects
Gave them the tools they needed to cope with survivorship
Connected them with other people experiencing cancer
Survivors would recommend the workshop to others affected by cancer
If you or someone you know is interested in attending one of these workshops, go online to find an affiliate near you. Our affiliates provide support groups, educational sessions, community building and health and wellness programs. They are free of charge for anyone impacted by cancer, including patients, loved ones, friends, family, and children.
For more information, please visit www.cancersupportcommunity.org/find-support
If you're a cancer survivor or caregiver, please join CSC's Cancer Experience Registry. This is unique online community where people facing cancer can share their experiences, access resources, and learn from one another. About 11,000 have already joined the Registry – the registration process is simple, and it's free and confidential. By sharing your experiences, you can influence public policy and program development, and help CSC ensure that no one faces cancer alone.
And you can always advocate for change for cancer patients and for comprehensive, high-quality cancer care by joining our Grassroots Network. It is a place where you can go to stay up-to-date and learn more about key issues that are important to patients with cancer and their loved ones and also a place where you can make your voice heard at the local and national level.