The Power of Information: Self-Advocacy for Cancer Patients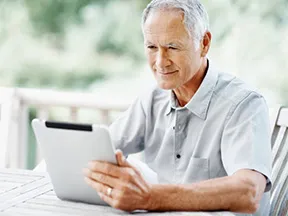 We're continuing our month-long spotlight on self-advocacy this week with a look at the most potent tool at a cancer patient's disposal: information. No matter where you are in your cancer journey, self-advocating begins with seeking information and harnessing as much knowledge as you can.
For those of you who were recently diagnosed with cancer, we recommend you begin by reading this guide.  It encourages you to start by determining basic information about your cancer, such as type, stage and grade. Once you have those specifics, you can use our Learn About Cancer Types resource to take a closer look at what your diagnosis entails.
After gathering basic information about your cancer treatment, the next step is to look into your treatment options and their potential side effects.  Get a better understanding of what each of your treatment options involves with our Frankly Speaking About Cancer: Treatments and Side Effects guide.  Mastery of this information is the gateway to better decisions at every step of your cancer journey. 
Productive discussions with your health care provider are another essential part of being a self-advocate. With that in mind, it is important to attend these meetings fully prepared.  In addition to your own research, our Open to Options program can set you up with experts who will help you prepare questions that are important to you and give you the tools to actively engage with your physician.
You can also learn from those who have gone through it all before by participating in our Cancer Experience Registry. The Registry is a free resource which allows anyone impacted by cancer to share their story by taking a survey, building a more comprehensive picture of the cancer experience. It allows people at all stages of their cancer journey to join together as a community of support and advice, an invaluable resource.
The last area where it is key to gather information is insurance. Finding affordable and reliable insurance can be a hardship for people with cancer. It is for this reason that we joined in a partnership of 18 cancer and advocacy organizations to develop the Cancer Insurance Checklist. This simple resource allows you to compare your cancer insurance options easily and free of charge with the goal of finding the insurance plan which works best for your needs.
Next week we will discuss how to communicate about your cancer with loved ones and your medical team. In the meantime, remember that the best thing you can do to facilitate these discussions is to come into them with a full picture of your situation by using the above resources and others to harness the power of information.