Why Immunotherapy Might Be Your Cancer-fighting Superhero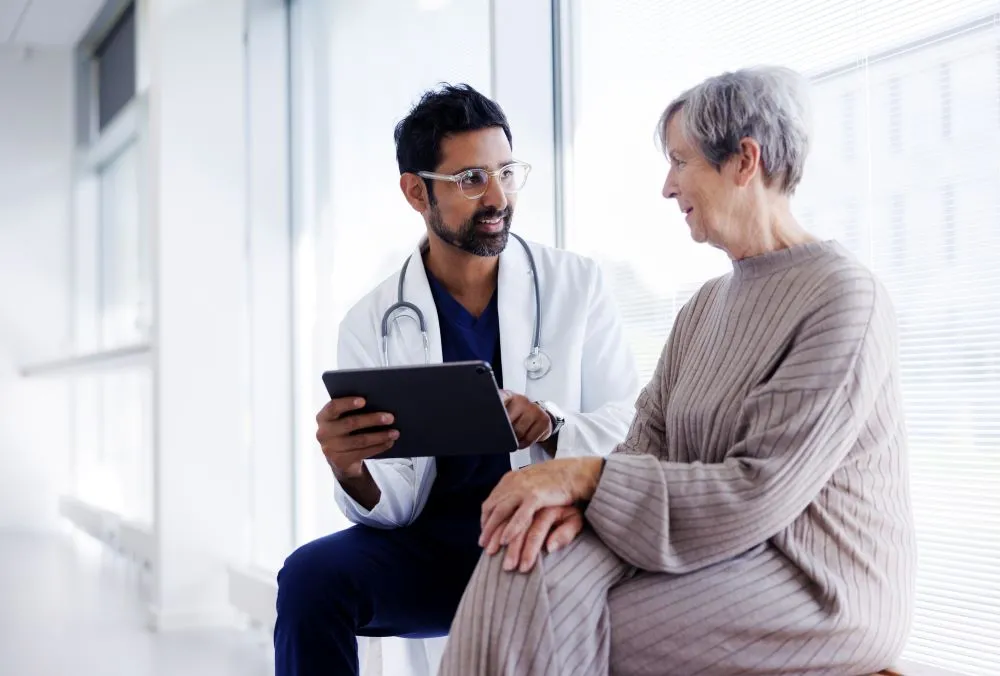 Imagine giving your immune system a superhero suit that's tailored to fight your cancer. Immunotherapy teams up with your immune system to do just that. 
"I think it's the cat's meow – it's the best there is. Immunotherapy came along at just the right time."
"You have cancer" are words that no one wants to hear, but unfortunately, it's a reality that many people face in their lifetime. The good news is there are more treatment options available to us now than ever before. Treatment for cancer can vary from surgery to chemotherapy and more. But have you heard of immunotherapy? 
Immunotherapy is a type of cancer treatment that uses the body's own defense system to fight cancer cells. The immune system is an incredible network of cells and tissues that are constantly on guard, protecting us from all sorts of diseases and infections. But sometimes, cancer cells can slip through the cracks and multiply, causing tumors and damaging our bodies.  
That's where immunotherapy comes in. It's like giving your immune system a superhero suit to fight cancer cells. It may sound like science fiction, but immunotherapy is a real cancer treatment that's gaining popularity and proving highly effective in treating some cancers. These include: 
There are many types of immunotherapies, but the most common are checkpoint inhibitors.  
Checkpoint inhibitors are drugs that assist T cells in fighting cancer. T cells are special white blood cells that recognize and attack cells that are harming your body, like cancer. Think of your T cells like little detectives, scanning the body for abnormal cells and eliminating them before they become a threat. Sometimes, cancer cells are sneaky and disguise themselves, making it harder for T cells to detect them. 
Checkpoint inhibitors basically remove the disguise. This allows T cells to see cancer cells. Then, the T cells attack them and prevent them from spreading.  
Learn About 5 Major Types of Immunotherapy
For most patients, immunotherapy is generally well tolerated, with fewer side effects than chemotherapy or radiation therapy. Of course, every person's experience is different, but in general, immunotherapy is less harsh on the body and can lead to better outcomes.  
Immunotherapy can also be combined with other treatments like chemotherapy, surgery, or radiation therapy to create a synergistic effect. This means that multiple treatments working together can be more effective than any one treatment alone. It's like two superheroes teaming up to defeat a villain.  
One of the exciting things about immunotherapy is that it's still a relatively new treatment. Researchers are continually discovering new ways to use it. For example, some studies have shown that immunotherapy can be used to treat certain types of cancer that were previously considered untreatable. 
Worried About Treatment Costs?

New cancer treatments like immunotherapy can be expensive. Talk to your healthcare team about the cost of treatment options you are considering. Also ask if clinical trials are an option. If you have questions or concerns, call our Helpline at 888-793-9355. We offer free, personalized navigation for anyone impacted by cancer.  
Of course, like any other cancer treatment, immunotherapy is not magic. It doesn't work for everyone. It's not a cure for all types of cancer. But it offers a promising new approach to cancer treatment — one that harnesses the power of the immune system in a way that was previously considered impossible.  
So, what can you do if you or someone you know is facing cancer? As a first step, talk to your healthcare team. They can help you determine if immunotherapy is right for you. You can also do your own research but be sure to use reputable sources and consult with medical professionals about the information you gather.  
It can be challenging to navigate cancer, but with the right treatment and support, many people live active, healthy lives after a diagnosis. So don't give up hope, and don't be afraid to explore new options like immunotherapy.