Cancer Transitions Program Helps Cancer Survivors Cope After Treatment Ends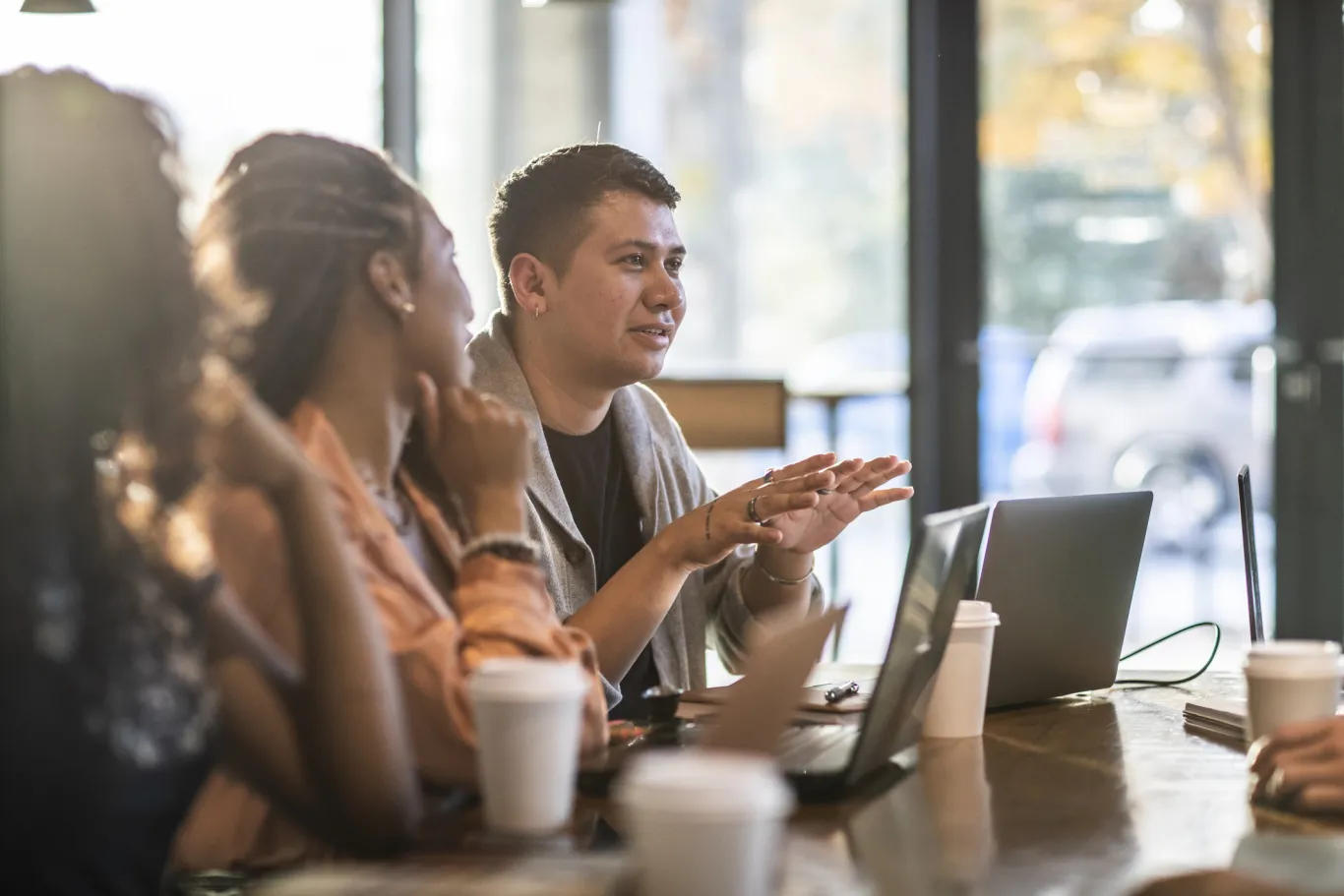 Our program for cancer survivors focuses on developing lifestyle skills and pro-social support to enhance participants' quality of life.
A cancer diagnosis brings many psychosocial implications from diagnosis to remission, but life after active disease is not free of emotional distress. Many cancer survivors are relieved of the immediate distress that develops during a cancer journey, yet 25% of survivors experience persistent psychosocial distress including anxiety and depression (NCI, 2022).
Often the emotional impact of the cancer diagnosis and treatment does not crop up until 6 months or a year after treatment ends. From the outside, a patient may appear to have fully recovered. But in fact, they are suffering inside.
Clinical appointments in survivorship focus mainly on physical symptoms and neglect conversations about mental health needs. Mental health is often not prioritized in the presence of a chronic illness because the focus is on physical health. However, distress reigns as a prominent symptom well after the illness has subsided. This is the reality for many cancer survivors. To help cancer survivors make a healthy and complete recovery, it's important that clinicians integrate mental healthcare and resources into the regime of care after cancer treatment ends.
Acknowledging the emotional and mental distress that can be embedded in the survivorship journey is a primary step in providing proper treatment. Though it is important to monitor physical symptoms, screening for psychosocial issues is equally important. The patient's quality of life can be greatly enhanced through appropriate resources designed uniquely for survivors. 
Left unaddressed, physical and mental symptoms experienced during recovery can lead to serious implications. In recent years, progress has been made in creating interventions and programs tailored to the needs of survivors, allowing for greater awareness of mental health concerns among cancer survivors.  
Cancer Transitions Addresses a Gap in Survivorship Care 
Our program for cancer survivors, Cancer Transitions: Moving Beyond Treatment, focuses on developing lifestyle skills and pro-social support to enhance participants' quality of life. The program, which has been updated regularly since its creation in 2006, is an active and positive approach to addressing the physical, emotional, and practical well-being of cancer survivors.  
The program is comprised of 4 sessions, each focusing on a unique topic in survivorship. Through these weekly 90-minute sessions, participants:
Complete reflective exercises

Learn to build healthy habits

Watch video modules of expert speakers in salient topics

Engage in group discussions
Interested in Licensing Cancer Transitions?
Participants are trained in relaxation and stress management, eating well and staying active, and addressing barriers to a positive life. This provides a comprehensive approach to improving quality of life across multiple sectors. Taking the course alongside other survivors experiencing the same obstacles promotes a sense of community amongst the participants, further enhancing the program's benefits.  
By the end of the course, survivors are equipped with personalized action plans and the confidence to continue strengthening their mental, emotional, and physical health. CSC and Gilda's Club locations, as well as other hospitals and cancer centers, have used this program and seen great success. 
As the number of survivors grows, so does the need to implement a multifaceted, comprehensive program that addresses mental, emotional, and physical well-being. Empowering survivors to seek help in their recovery through programs like Cancer Transitions can increase their overall quality of life.