Build Your Online Support Community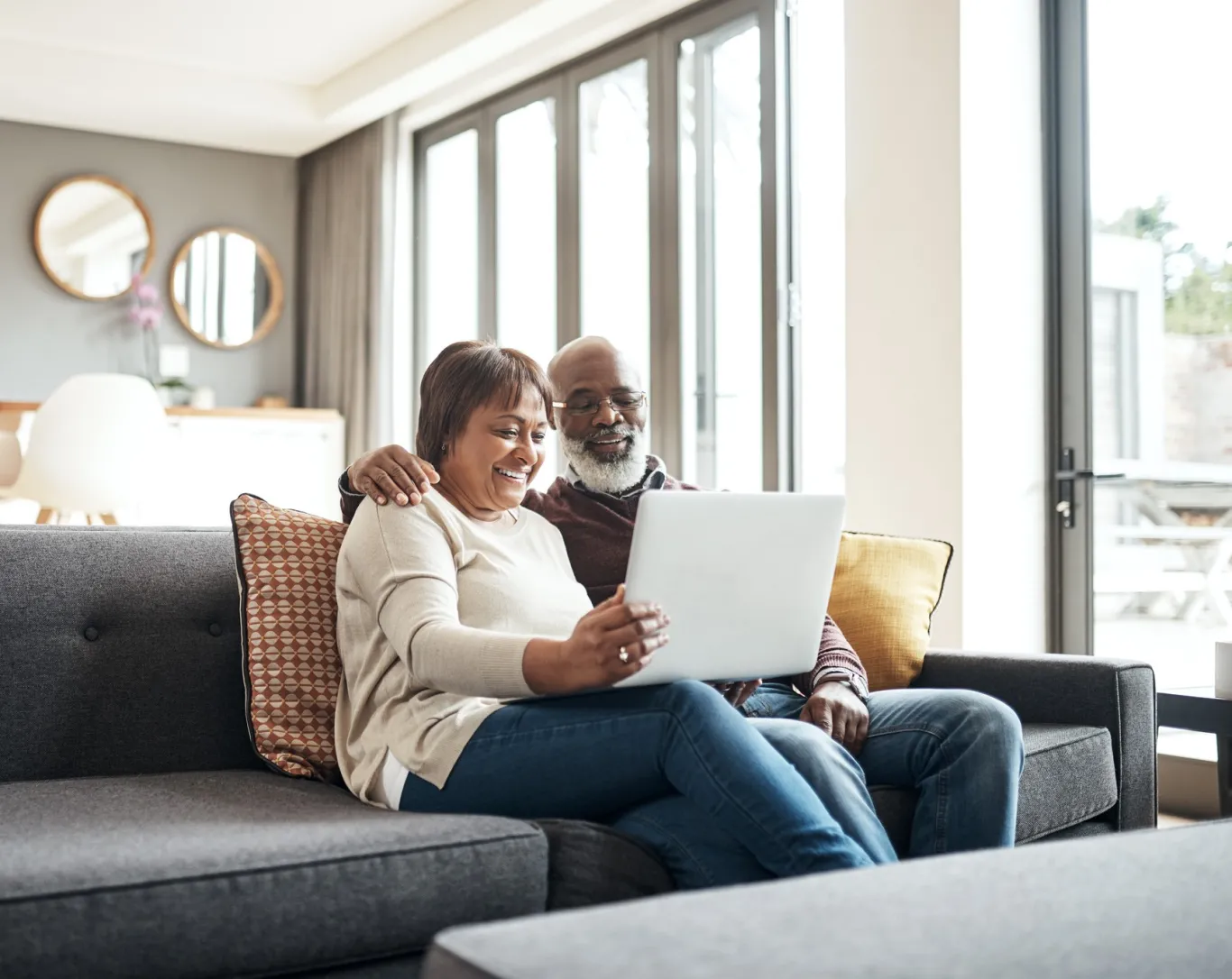 A cancer diagnosis is life-changing. It can leave you feeling overwhelmed, scared, and alone. One way to cope with these emotions and regain control is to build a support community where you can share news about your journey and find hope and inspiration. Sharing your cancer experiences can be self-empowering. It also can help others impacted by cancer.
CSC's free digital support community for people impacted by cancer, MyLifeLine.org, exists to connect cancer patients with friends and family to reduce stress, anxiety, and isolation. It's also a safe space to create genuine connections with others impacted by cancer.
Create Your Own Private Support Website
As you prepare to navigate your cancer diagnosis, the toughest part of your journey may be knowing where to start. MyLifeLine allows you to create your own private support website where you can document your journey and receive social, emotional, and practical support along the way.
Once you've created your website, you also gain access to a tool called the Helping Calendar. This tool makes it easy for you to organize volunteers to help with doctor's appointments, meals, anniversaries, rides, childcare, and other events. Family and friends are notified when you add events and can volunteer to help without you having to pick up the phone and ask personally. You can also have your care coordinator or caregiver manage your calendar.
Learn more about creating a support website
Connect With Others on Our Discussion Boards
Family and friends may not always have the answers you seek. MyLifeLine features private discussion boards where you can exchange insights, coping strategies, and inspiration with others who are going through similar experiences. Our discussion boards cover a wide range of topics, like:
Coping with side effects of cancer treatment
Nutrition and wellness
Caregiver support
CAR T cell therapy & immunotherapy
Post-treatment survivorship
The discussion boards are moderated by licensed mental health professionals and are accessible any day or time.
Find out more about our discussion boards
Construya su Comunidad en Línea en Español
Patients and caregivers can now use a Spanish-language version of MyLifeLine to communicate with friends and family and connect with others like them.
Documente su travesía, comparta notificaciones y reciba comentarios de aliento y apoyo. Utilice el Calendario de ayuda para coordinar a los voluntarios para que ayuden con las comidas, los traslados al tratamiento, el cuidado de los niños, el cuidado de las mascotas y más. Únase a un foro de discusión para conectarse con otras personas que están experimentando lo que usted está:
Hacer Frente a Los Efectos Secundarios
Apoyo al Cuidador
Creemos que la Comunidad es Más Fuerte que el Cáncer, y nuestro objetivo es ayudarte a encontrar esperanza, recuperar el control, documentar tu travesía y recibir apoyo social, emocional y práctico. Construya su comunidad en línea registrándose para obtener su cuenta gratuita MyLifeLine.
MyLifeLine is a unique tool that has helped many people impacted by cancer, including Jennifer. "MyLifeLine.org is now the way my friends and family can check my treatment calendar, get the latest on my health, and generally read about the overall status of how I am doing," notes Jennifer, a metastatic breast cancer survivor. "Because they get an email each time I create a new entry, we are more able to stay connected. In addition, newer friends can read about my story without the burden of trying to figure out how to react." 
We believe that Community Is Stronger Than Cancer. Start connecting today.