Biomarker Testing Tool Empowers Lung Cancer Patients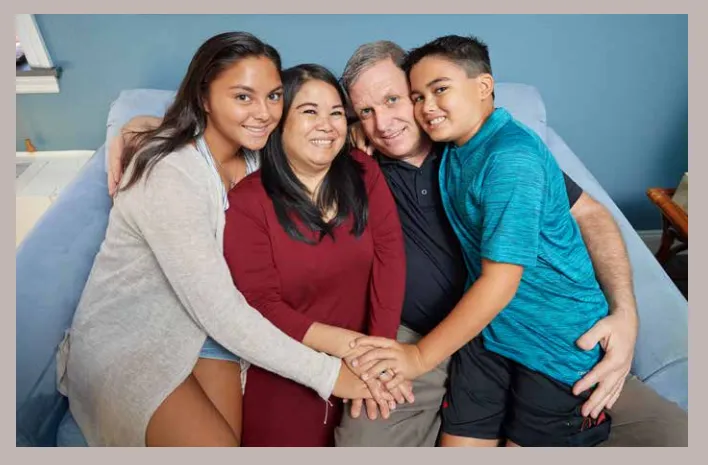 This groundbreaking streamlined platform empowers lung cancer patients and their loved ones to be informed and active participants in the treatment decision-making process.
Biomarker testing is a transformative, relatively new development in cancer care that helps doctors learn more about the specific subtype of cancer of their patients. Depending on the results of biomarker testing, this information can be used to provide targeted therapy to treat this specific subtype of cancer.
By answering a few brief questions, lung cancer patients and their loved ones can receive personalized information about their biomarker testing options and how targeted therapy could impact the course of their treatment.
Joe McNamara has been through his own cancer journey since his wife, Lorna, was diagnosed with lung cancer in 2018. We gave Joe an early look at the Tool and asked him for his impressions.
What role did biomarker testing play in you or your loved one's treatment?

JOE: Our hospital did the testing right away and called us back. We were very excited that she had the BRAF gene. We did not understand how good this news was at the time but now understand how lucky we were.

Can you tell us your first impressions of the Cancer Support Community's new Biomarker Testing Tool?

JOE: EXCELLENT! Many people may not understand how much better it is to have a gene they can treat with targeted therapy because you are in a fog and you just are not that educated on the subject. KUDOS!
Do you think access to the Biomarker Testing Tool would have helped you when you or your loved one was newly diagnosed?

JOE: Absolutely. I spent two months scouring the internet to educate myself. I look back and really do not know how we got through that time. If I had one website to go to, the amount of time and worry I spent searching the internet would have been much less.
Is there any specific information in the Biomarker Testing Tool that stands out to you?

JOE: Yes, the treatment options available for each biomarker you test positive for. Being brand new to lung cancer, new patients will not understand how lucky they are to have this information.
What would you say to a newly diagnosed lung cancer patient who was considering using the Biomarker Testing Tool?

JOE: GET IT DONE. The time you spend going through this tool will be well worth it. While you cannot get rid of the fog the new patient is going through, you are getting rid of so much worry and time searching the internet! Also, if you have the ability to connect with someone who has been fighting the disease, it would be very beneficial.
***
Our thanks go to Joe for talking with us about his experience.