5 Women Who Helped Shape Cancer Care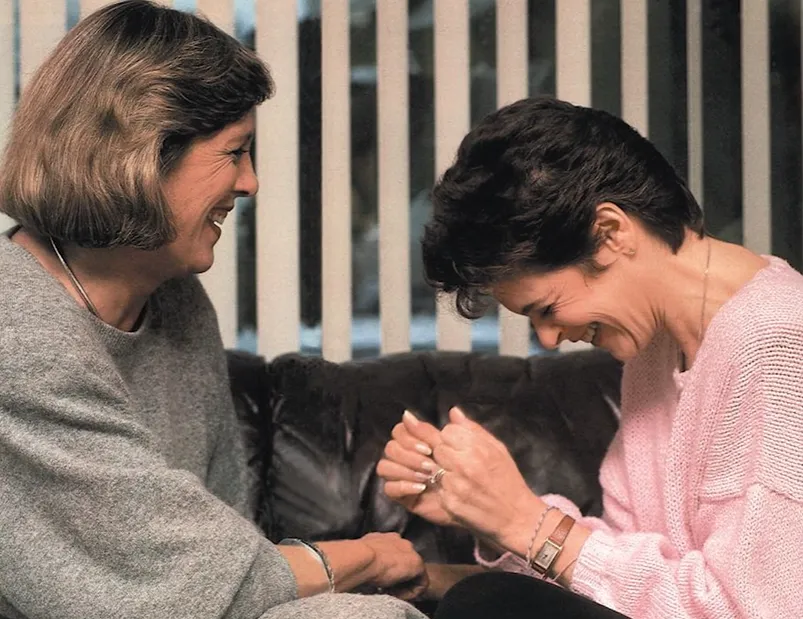 More and more women are joining the science, technology, engineering, and mathematics professions. Despite this progress, oncology remains a male-dominated field. A recent survey by the American Society of Clinical Oncology reports that women make up less than 40% of the oncology workforce.
Of course, this statistic is not representative of women's impact on cancer care. Over the past few centuries, women have made significant contributions to advancing cancer care and cancer support. That includes women working in STEM fields like oncology, and in non-STEM fields too. During Women's History Month, we recognize their valuable contributions.
Here are 5 women who helped make a difference for patients and families impacted by cancer, each in their unique way. 
1. Rose Hawthorne Lathrop (Mother Alphonsa Lathrop), 1851-1926
Rose Hawthorne Lathrop was the daughter of famed American author Nathaniel Hawthorne. She was known for being a writer, a poet, a social worker, and a nurse. In fact, she was one of the first oncology nurses and an early leader in caring for patients with terminal cancer. And that may be her greatest legacy. 
In the late 19th century, Lathrop became a Catholic nun. Around this time, she started providing care to people with cancer in communities that experienced poverty. Notably, at that time, cancer treatment options were very limited and cancer itself was generally misunderstood and stigmatized. 
In 1899, Lathrop opened St. Rose's Free Home for Incurable Cancer in New York City. The facility remained in operation until 2009. Lathrop devoted the remainder of her life to providing care to people with cancer.
Learn About Our Work to Advance Health Equity in Cancer Care  
2. Jane Cooke Wright, 1919-2013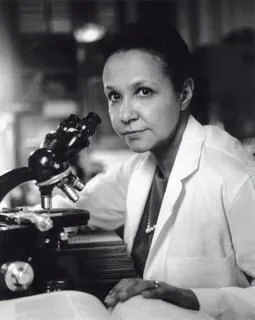 Jane Cooke Wright, M.D., was a surgeon and cancer researcher who blazed a trail in clinical cancer chemotherapy. Among her many research contributions, Dr. Wright published more than 100 academic papers on chemotherapy. Throughout her career, she studied anticancer agents and new methods for chemotherapy administration. 
"There's lots of fun in exploring the unknown. There's no greater thrill than in having an experiment turn out in such a way that you make a positive contribution."
—    Jane Cooke Wright, M.D.
Dr. Wright's achievements in cancer care extend beyond her research work. She was 1 of 7 physicians — and the only woman — who founded the American Society of Clinical Oncology in 1964. ASCO is a professional organization for physicians and oncology specialists who care for people with cancer. She also served as New York Cancer Society's first female president.
In 1967, Dr. Wright became professor of surgery, head of the cancer chemotherapy department, and associate dean at New York Medical College. At that time, she was the highest ranking African American woman at a medical school in the United States.
For nearly 60 years, Dr. Wright was a member of the American Association for Cancer Research. After she passed away in 2013, the organization established the AACR Minorities in Cancer Research Jane Cooke Wright Lectureship in her honor. The lectureship recognizes an outstanding scientist in cancer research who has furthered the advancement of minority investigators in cancer research. 
3. Rosalind Franklin, 1920-1958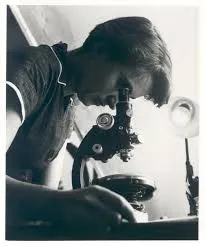 Rosalind Franklin, Ph.D., was a British chemist whose work contributed to our understanding of deoxyribonucleic acid (DNA) and ribonucleic acid (RNA). In the early 1950s, in a research lab at King's College London, she and doctoral student Raymond Gosling began taking x-ray diffraction photos of DNA that revealed its helical structure. Part of Dr. Franklin's brilliance in this work was devising a humidity-controlling camera chamber to produce clearer images. 
"Science and everyday life cannot and should not be separated. Science, for me, gives a partial explanation of life."
—    Rosalind Franklin
Dr. Franklin's research and image data helped pave the way for Drs. James Watson, Francis Crick, and Maurice Wilkins to win the Nobel Prize in Physiology or Medicine in 1962 for their work on the double helix. Unfortunately, Dr. Franklin's achievements largely went unrecognized before she passed away from ovarian cancer.
Today cancer researchers study DNA and RNA to pinpoint the genetic origins and development of certain cancers. 
Discover More About Cancer Genetics
4. Jimmie Coker Holland, 1928-2017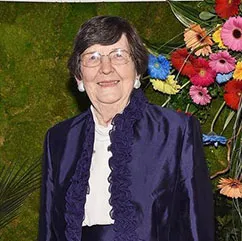 Jimmie Coker Holland, M.D., helped transform the cancer experience for people everywhere.
After earning her medical degree and board certification in psychiatry, Dr. Holland went on to help found the field of psycho-oncology. This field addresses the psychological, emotional, and social issues that can happen when people are impacted by a cancer diagnosis. While working at Memorial Sloan Kettering Cancer Center, she created the largest psycho-oncology training and research program in the country.
Among her other achievements, Dr. Holland founded the American Psychosocial Oncology Society in 1980. APOS focuses on the psychological effects of cancer on a patient.
She also brought her expertise to the Wellness Community (now the Cancer Support Community), where she worked with founder Dr. Harold Benjamin to develop programs for patients and families that focused on the "human side" of a cancer diagnosis. 
Dr. Holland's focus on caring for the whole person remains a key part of CSC's mission today. Her work has been essential to the growth of our cancer support programs, which touch over a million people each year. 
5. Gilda Radner, 1946-1989
Gilda Radner was a widely loved comedian who became well-known for her work as an original cast member on "Saturday Night Live." Gilda wasn't an oncologist, a researcher, or a scientist, but she helped shine a light on the importance of cancer support.
Gilda was diagnosed with ovarian cancer in 1986. As she coped with her diagnosis, she found comfort and support through The Wellness Community. This inspired her to raise awareness about the need for similar support-focused organizations for people impacted by cancer.  
After Gilda passed away in 1989, her husband, Gene Wilder, and Joanna Bull answered her call to action. Together, they founded Gilda's Club New York City in 1995. Over time, new Gilda's Club locations opened around the country. In 2009, The Wellness Community and Gilda's Club joined forces to become the Cancer Support Community. Today Gilda's Club retains its name in honor of the woman who inspired its beginnings.
Today we are a global community of 190 locations, including CSC and Gilda's Club centers, that provide personalized cancer support, all free of charge.