5 Things to Know About 2022 Open Enrollment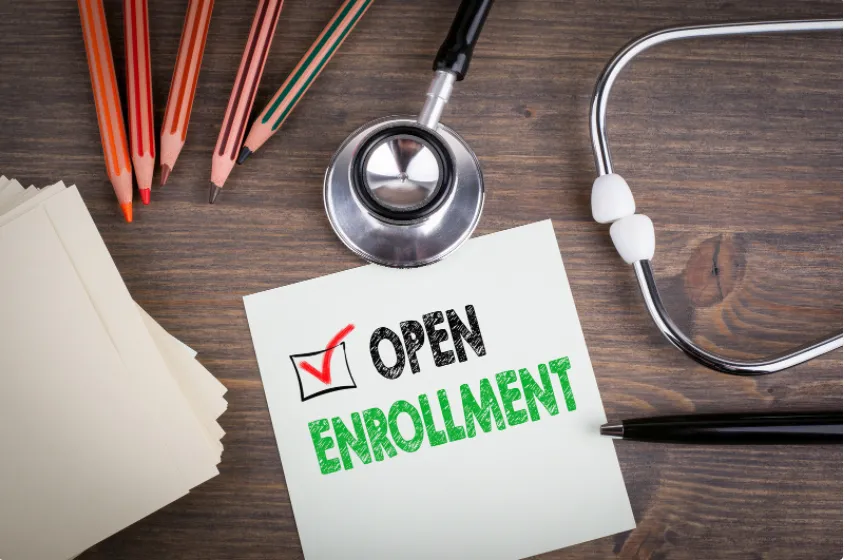 The open enrollment period to purchase health insurance coverage for 2022 is here. Now is the time to make sure you and your loved ones have access to high-quality and affordable coverage. If you have been impacted by cancer, keep reading for 5 things you need to know about 2022 open enrollment.
1. What is open enrollment?
Open enrollment is a window of time when individuals and families can purchase 2022 health insurance plans on the Affordable Care Act (ACA) marketplace. This period is critical for anyone who does not have access to health insurance through an employer-based plan. For example, this could include people who are:
The 2022 open enrollment period starts on November 1, 2021. The deadline to purchase 2022 health care on HealthCare.gov, the federal health insurance marketplace, has been extended until January 15, 2022. This is a month longer than the enrollment window has been for the last few years. If you purchase a health insurance plan by December 15, 2021, your coverage will begin on January 1, 2022, and will end on December 31, 2022. If you purchase a plan after December 15, it will be effective February 1, 2022.
After January 15, 2022, you will be eligible to enroll in 2022 health insurance only if you qualify for a Special Enrollment Period (SEP). For example, you could qualify for a SEP when certain life events happen, such as losing health coverage, getting married, or having a baby. 
Fifteen states and Washington, D.C., run their own health insurance marketplaces and set their own open enrollment schedules. Most have a January 15 or January 31 deadline for open enrollment.
2. What plan is right for you? 
It is important to consider all parts of a health insurance plan before it is time to select the one that is right for you and your loved ones. For example, some available plans that have a lower monthly cost may have high deductibles and lack essential services like prescriptions. So, it may be better to choose a plan that has a balance of costs and benefits. 
When selecting a plan, important questions to consider include:  
For people who been impacted by cancer, the Cancer Insurance Checklist is a useful tool that can help you compare the benefits and costs of every plan. You can use this checklist on your own or you can talk about your health care needs with a care provider, a Marketplace representative, or loved ones. You can also get help from a navigator near you.
Access the Cancer Insurance Checklist
3. How can I purchase 2022 health insurance? 
Visit HealthCare.gov now until January 15 to compare plans and apply for a health plan that works best for you and your family.
There are several ways to apply for 2022 health insurance:
If you live in a state that runs their own state-based health insurance marketplace, you will apply for and enroll in health care coverage through marketplace websites run by the state.
¡Revise planes y precios para 2022 ahora!
4. What is new for 2022 enrollment?
The American Rescue Plan increased and expanded eligibility for premium tax credits for people enrolled in marketplace health plans, making financial assistance available to more people and at larger amounts. These enhanced benefits will continue for the 2022 plan year. Check to see if you qualify for a premium tax credit.
The Centers for Medicare & Medicaid Services has expanded Navigator services to help people find the right health care plan, complete their applications, and enroll in coverage. More than 1,500 Navigators will be available to ensure that more patients receive trusted assistance in navigating their care options and enrolling in coverage.
5. What if I am eligible for Medicare or another government health care plan?
If you are eligible for Medicare, you can enroll in Medicare health and drug plans through December 7, 2021. This is an important opportunity for people over the age of 65 or younger people with disabilities to review their Medicare coverage to determine if a different plan may better meet their needs. If a Medicare beneficiary decides that they do not want to make any changes, then no action is required. It may be helpful to think of open enrollment as an annual check-up for Medicare coverage and benefits.
Medicaid and the Children's Health Insurance Plan (CHIP) are 2 other possible coverage options to choose from. Neither one has an open enrollment period, so you can enroll at any point during the year.