The Necessity of Immunotherapy Education for Cancer Patients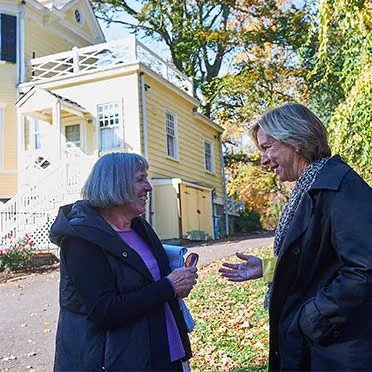 Marni Amsellem, Ph.D.
Licensed psychologist and consultant to CSC
Though knowledge about immunotherapy is still relatively low, Immunotherapy continues to offer promising treatments for many tumor types. A 2014 CSC online survey found that only 34.8 percent of cancer survivors knew the term "immuno-oncology," while 64.9 percent had heard of "immunotherapy." Despite low awareness, 84 percent wanted to know more about these topics. Recognizing this need, we developed a national psychoeducational immunotherapy workshop.
Over the past 2 years, nearly 1,000 people have attended a workshop at CSC affiliates nationwide called Frankly Speaking About Cancer: Your Immune System & Cancer Treatment.  This program is designed to increase communication with one's healthcare team on this and related topics and to educate attendees about what immunotherapy is and how it works. Additionally, attendees will have the opportunity to ask questions about immunotherapy and how it may relate to their cancer care.
At the end of the workshop, attendees are asked to evaluate the program and how it met their needs. This week, CSC is presenting the results of the program evaluations at the Society for Immunotherapy of Cancer (SITC) Conference, a national meeting focused on the science of immunotherapy in cancer.
More than half of workshop attendees with cancer reported generally being very involved in their overall treatment decision-making, yet 47.2 percent had been unsure whether immunotherapy was a treatment option for them. Around one-third had spoken with their doctor about immunotherapy and 26.2 percent inquired about potential side effects of immunotherapy; 44.1 percent had searched for information about immunotherapy on their own before the workshop. The majority reported low knowledge about immunotherapy before the workshop.  
After the workshop, 57.8 percent of attendees with cancer reported a high level of knowledge of immunotherapy, representing a significant gain after attending the program. Post-workshop, 86.5 percent felt confident speaking about immunotherapy with their doctors. Furthermore, a majority felt "more confident" discussing potential side effects, asking about treatment options generally and making decisions with their doctors post-workshop. Nearly all (92.5 percent) strongly or moderately recommend attending the workshop.
These results suggest significant gains from attending this two-hour workshop, both in terms of knowledge and in confidence discussing this topic. Attendees reported increased awareness of options, knowledge, and efficacy in discussing potential options for them, which was the goal of creating this workshop.
For more information, visit the workshop homepage.