Beyond Treatment
Your Health After Cancer Treatment
Your health after treatment may be different than it was before you started treatment, and you may find yourself having to manage problems you never had previously.
Some of the more immediate health issues people begin to encounter after cancer treatment ends are:
Some of these health issues may be short-term. Others may be health concerns you need to manage for the remainder of your life.
Maintain a Healthy Lifestyle
As you move beyond cancer, it is important to continue to maintain a healthy lifestyle. What does this mean?
A healthy diet will help you keep off pounds. This is important because studies have shown that gaining weight after completing cancer treatments may increase your risk of a cancer recurrence.
Keep moving. Walk. Do yoga. Swim. Garden. Being active will help you keep the weight off and may help prevent a cancer recurrence.
Life after cancer treatment isn't always easy. You may experience a rollercoaster of emotions after treatment ends, including fear of recurrence. You may be sad or angry about the way cancer has affected your life. If you need to, talk to a counselor or psychologist or join a support group. Within the cancer community, there are others who will understand your experience and what you are feeling.
If you smoke, talk to your doctor about quitting.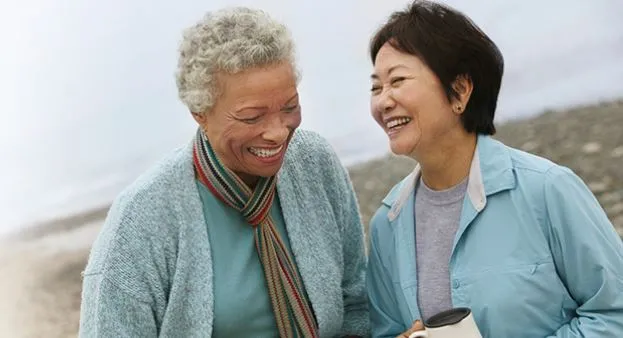 Long-Term Health Concerns
Fear of Recurrence
One of the most common feelings people who have been treated for cancer share is their fear that their cancer will return. This fear can interfere with every aspect of life—eating, sleeping, working, and playing. It can be triggered by reminders such as follow-up visits, birthdays, someone else's diagnosis, and an ache in your body or a bump on your skin. All of this can affect your quality of life.
Tips for Coping with the Fear of Recurrence
Learn the signs of recurrence for your type of cancer—be informed
Keep up with any medical tests or appointments your doctor recommends
Talk about it—express your feelings
You do not have to be upbeat all the time, but look for the positive
Be Patient Active—take control of what you can, make a plan, know what you cannot control
Learn about recurrence and make a plan for the future. Your doctor and other members of your health care team are a good starting place for information. When you have questions, write them down and bring them to your office visits.
If fear of recurrence is affecting your ability to enjoy life, you may want to consider seeing a mental health professional who can help you find ways to manage your fear.
Depending on the treatments you received, you may also be at risk for "late effects." These are side effects that occur years after treatments end. Late effects vary from person to person. Treating these side effects has become a larger component of cancer care because more people are living longer after treatment ends.
Late Effects of Cancer Treatment
Health care providers following cancer survivors should be aware of the late effects they may be at risk for because of how old they were when they were diagnosed with cancer, the type of cancer they had, and the type of treatments they received. Although some problems may be unavoidable, others can be prevented or minimized with routine health monitoring. Some cancer treatments may increase your risk of a second cancer.
Long-term health risks related to treatment are based on individual risks, such as:
Your type and stage of cancer 
The treatment you received
The effectiveness of the treatment 
Your overall health after treatment 
Just because you are at risk for late effects does not mean you will experience them. Even so, it is important for you and your doctor to pay attention to changes and monitor your health with the right tests. Late-effects vary for each cancer survivor, so we strongly encourage you to talk about your risks with the cancer specialists on your health care team. Your follow-up visits provide opportunities for you to raise questions or concerns. Ask what your specific risks are, how your doctor will monitor them, and what you can do to minimize future problems.
Some potential health problems that could arise over time include: 
Hearing loss 
Heart symptoms 
Hormonal problems 
Chronic fatigue 
Weight gain 
Bone loss 
Thyroid, kidney, or breathing problems 
Different treatments are linked to different risks for late effects. Doctors should look for possible changes in your:
Heart 
Joints and bones 
Lungs 
Mouth and teeth 
Liver 
Endocrine system 
Eyes 
Reproductive system 
Are You a Cancer Survivor?
Survivorship begins the moment someone is diagnosed with cancer. Tell us your story in a short video, photo, or text.