Support Is Vital for Social Workers in Cancer Care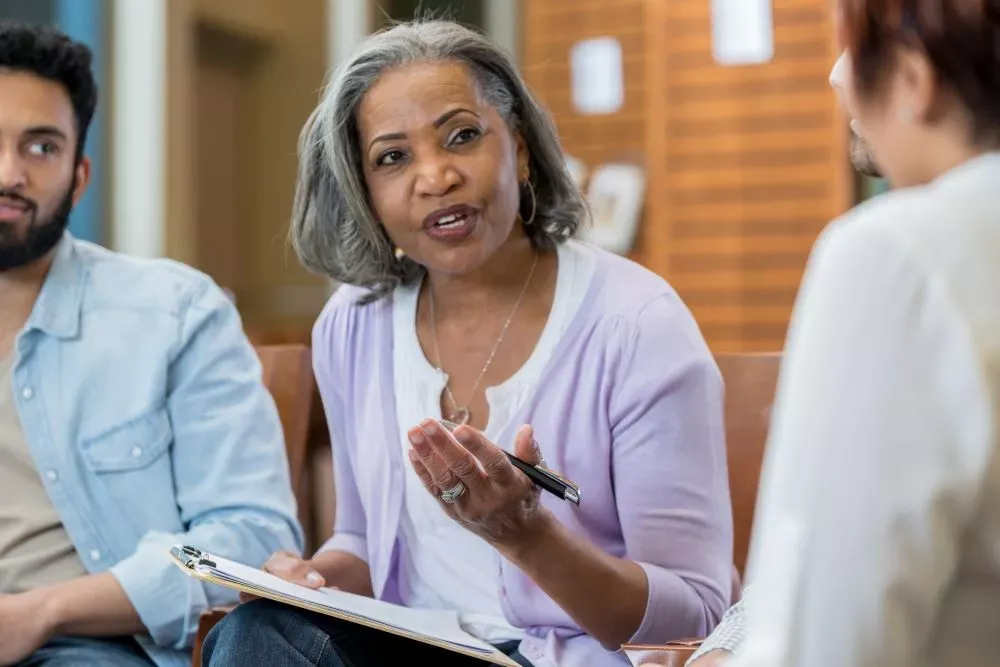 Our digital mental health assessment and automated referral platform can replace outdated screening processes, improve workflow, and reduce job stress for social workers. 
Social workers play a vital role in cancer care, helping patients and families cope with and navigate the complexities of a diagnosis. Oncology social workers are trained to identify cancer patients' social and emotional needs and provide services to meet them. To provide the most effective support, it's necessary to understand the complex nature of a chronic disease like cancer and how it impacts various aspects of a person's life. 
Having direct access to a social worker or resource specialist can be monumental for people with cancer as they navigate the wide range of emotions that can come after a cancer diagnosis. At CSC, our Cancer Support Helpline offers free navigation for cancer patients or their loved ones by phone or online. Our Helpline is staffed by experienced licensed social workers and resource specialists who can provide emotional support and customized navigation to address individual experiences and needs. This includes connecting callers with local and national resources. 
Mental Health in Social Workers 
Although social workers have a meaningful role, their work also can be emotionally and physically taxing. Shouldering the intense emotions and complex trauma of patients puts social workers at increased risk of burnout. Unfortunately, the COVID-19 pandemic only exacerbated the high case load and risk of burnout for social workers. 
Burnout among human service workers directly affects the ability to care for one's own mental and physical health (Dima, 2021). Burnout can manifest in many forms, including depression, anxiety, and other mental health illnesses (Web Md, 2021).   
A Canadian study investigated the rates of depression, anxiety, and PTSD in social workers. About 40% of the study's participants reported experiencing depression — a figure considerably higher than the depression rate of 7%-12% in Canada's general population. Additionally, 15% of participants suffered from anxiety and 20.8% experienced PTSD (Straussner, 2018). These findings highlight the need for proactive solutions that support social workers' mental health. 
Digital Screening Solutions Can Help Reduce Social Workers' Workload 
Administering assessments and screening measures is a key responsibility for social workers. Many social workers still complete these assessments and screenings manually, which can be time-consuming and create paperwork burden. Streamlining the screening process can decrease manual aspects of the job and, subsequently, reduce some workload stresses. 
Digital screening platforms like our digital mental health assessment and automated referral platform, My Care Platform, can replace the outdated processes of manual screenings and assessments, logging and storing data and freeing up more time for social workers to manage 
other tasks and practice self-care. My Care Platform, which includes our validated distress screener CancerSupportSource, opens the door for future innovation and improvement in the social work field, hopefully leading to better mental health outcomes in the profession. 
Get More Details About My Care Platform
Understanding the responsibilities of social workers is fundamental to acknowledge their impact and advocate for their professional and personal well-being moving forward.