Soothing Strokes: Painting Helps Cancer Patients Relax & Unwind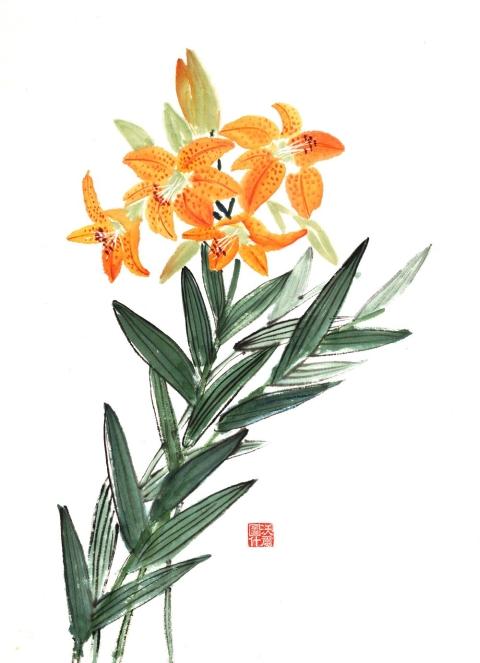 Cancer survivor Vartus Varadian turned to Chinese brush painting for its relaxing effects. In the process, she found a supportive community and a way to share her gifts with others going through cancer.
You are not painting a photographic approach, but the essence of the subject matter. You are focused on the subject and forget everything else that is going wrong with you.
Vartus discovered Chinese brush painting a little over a decade ago. Her local Wellness Community (now Cancer Support Community Massachusetts) was offering free classes for people impacted by cancer. She signed up. Even though she had never painted before, Vartus had a lifelong love for art. A graphic designer by training, she held numerous positions as art director and creative director in the Boston area.  
In the months leading up to her first Chinese brush painting class, Vartus had been through a lot. She had navigated two separate cancer diagnoses, multiple rounds of chemotherapy, and a lifesaving bone marrow transplant. Painting, she explains, "was a way of relaxing and getting back into my creative space. I really enjoyed the process and found solace and tranquility."
Research shows that creating art can promote mindfulness, boost our mood, reduce stress, and ease anxiety and depression. In these ways, art can be helpful for people coping with a chronic illness or disease like cancer. In one study, for example, cancer patients and caregivers reported feeling less stressed, less anxious, and more positive after completing art therapy sessions.  
For Vartus personally, the rhythmic strokes of Chinese brush painting were calming and meditative. The traditional art form involves applying watercolor on rice paper with animal-hair brushes. The strokes are meant to be loose and expressive. "You are not painting a photographic approach, but the essence of the subject matter," she explains. "You are focused on the subject and forget everything else that is going wrong with you."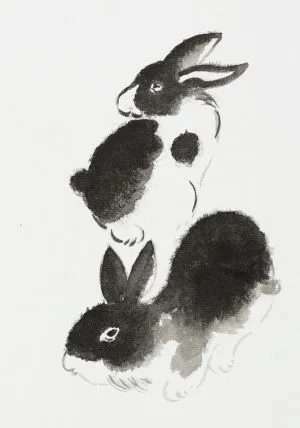 The more she painted, the more Vartus enjoyed the process. When the instructor of the Chinese brush painting class passed away, she volunteered to teach. "I said, 'Well, let me take it over so we don't lose this gift that the Wellness Community provided.' One thing led to another, and here I am, 10 years later, still teaching the class and giving back to cancer survivors."
 
Did You Know?

CSC offers a variety of professionally led programs offered at no cost to anyone impacted by a cancer diagnosis, whether you are a patient, caregiver, friend, or loved one. We have 190 locations worldwide, with programs that include support groups, classes, and educational workshops.
What does the group paint? 
Flowers are a common subject, something Vartus often paints in her own work. "It's beautiful to look at what nature has created and be able to capture it ― it's beauty with every detail," she says. 
Plants, vegetables, and animals are also regular subjects. Sometimes Vartus chooses the animal based on the Chinese zodiac. Last year, the group painted tigers, in honor of the Year of the Tiger. This is the Year of the Rabbit, so they spent time painting bunnies.
Most of the group members have never painted before and have never picked up a brush, Vartus notes. "I say it's fine ― just go with the flow, and just do it." 
Vartus starts every class with a painting demonstration. That way, group members can watch the process first. She also brings subject references and offers assistance and feedback for students who need help or have questions.
Explore Works by the Chinese Brush Painting Group
At the end of each class, members have a beautiful painting featuring their own style and interpretation. "It doesn't have to be like the references or like my painting," Vartus says. "We've had exhibitions of the group's work. They are proud once they frame it. They look back at it and think, 'Oh my god, I did this?' It really surprises them."
Interested in seeing more examples of Chinese brush painting? View paintings by Vartus in her online gallery. You can also follow Vartus on Instagram and Facebook.