Pediatric Distress Screener Addresses Mental Health Needs of Children With Chronic Illnesses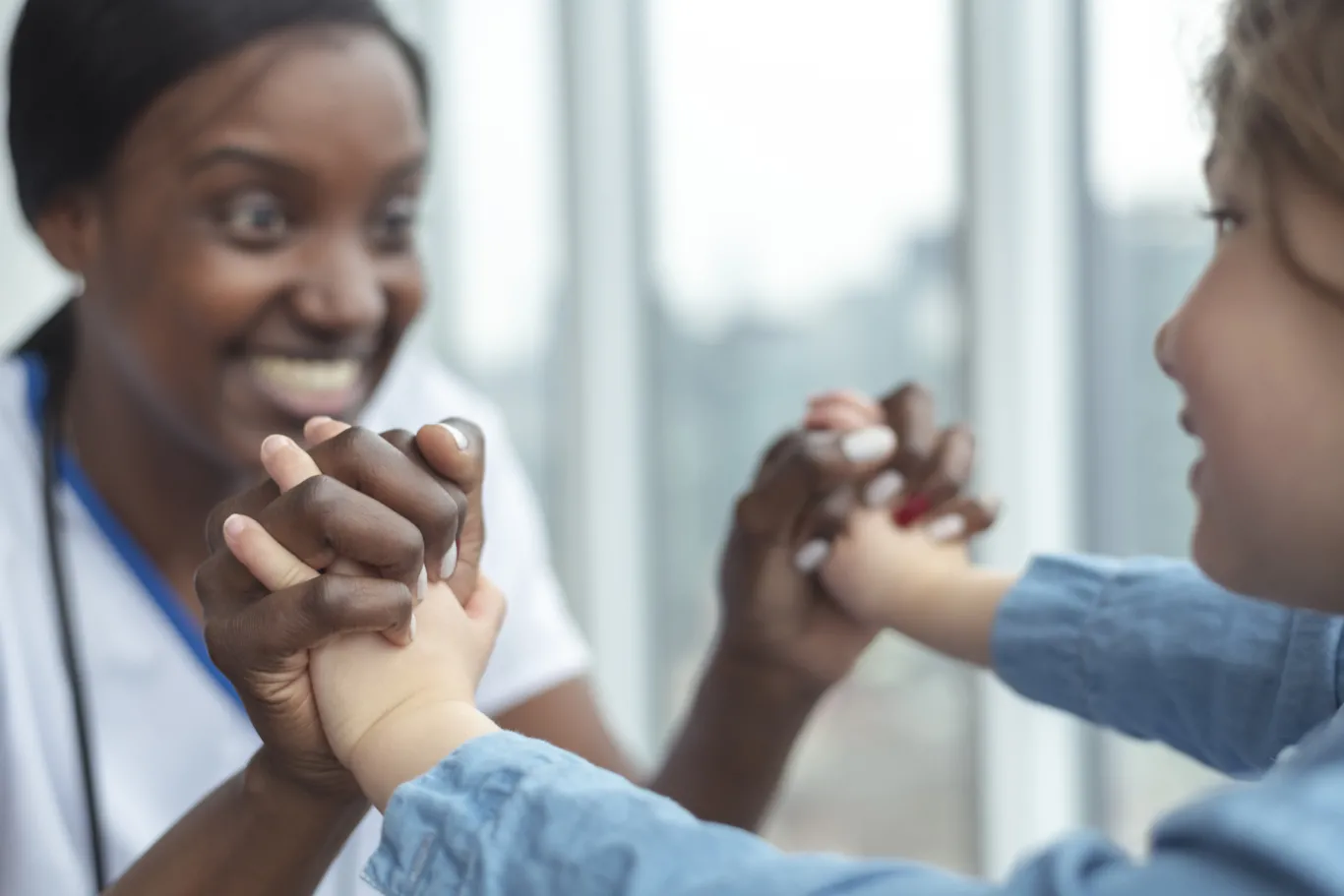 We developed Checking IN to address a gap in existing distress screeners for pediatric patients with cancer and other chronic medical conditions. 
Depression and anxiety are leading contributors to mental distress among cancer patients. For pediatric patients, the impact of a diagnosis on mental well-being can be especially profound. Navigating the emotional and physical burdens of a diagnosis as a child puts that patient at greater risk for mental distress and illness. 
Studies confirm childhood cancer patients see higher rates of mental distress and illness and lower perceived quality of life (Desjardins et al, 2021). According to a study published in Cancer Medicine, 48% of children and adolescents with cancer met criteria for anxiety, depression, or both following their diagnosis.
This strain on mental health only exacerbates the challenges of battling a chronic illness like cancer. While poor mental health is difficult to address in a young population, early detection and proactive screening provide hope to mitigate these burdens. 
Lasting Implications of Pediatric Cancer
Adults who battled cancer as a child and are now well into survivorship still suffer from mental illness and distress. One study found there was a greater incidence of mental distress and a greater risk for neurodevelopmental and suicidal ideation among childhood cancer survivors compared to people who never faced a cancer diagnosis (Lown et al, 2015). 
The findings point to the need for proper intervention early in a child's cancer diagnosis, before the onset or progression of mental illness. The authors of the study emphasized the importance of coupling intervention services to be effective, stating that "screening must be paired with referral for support, education, and treatment as appropriate" (Lown et al, 2015). 
Checking IN Addresses Gap in Pediatric Distress Screening
We have a decade of experience developing and managing adult distress screeners for healthcare providers. We developed Checking INto address a gap in existing distress screeners for pediatric patients. This evidence-informed digital distress screening solution is designed for patients ages 8 through 21 who have chronic medical conditions and their parents. 
At CSC, we understand how important it is to screen people diagnosed with chronic illnesses, like cancer, for distress and connect them to helpful resources as quickly as possible. Children are perhaps the most vulnerable members of this group. Building on CSC's long experience screening adults, we are thrilled to contribute our extensive knowledge to the extraordinary team that has come together to develop a distress screener that speaks to children in their language through a familiar platform and helps healthcare professionals respond quickly.
Checking IN has multiple features that distinguish it from existing pediatric screeners, including suicidal ideation and self-harm assessments and symptom interference, which are not featured in other pediatric screeners. Developed by researchers in the Pediatric Oncology Branch of the National Cancer Institute and the National Institute of Mental Health, and using our technology, the screener includes real-time feedback and automated tracking with clear identification of trends, problem areas, and psychosocial risks. The automated referral system addresses a gap in improper follow-up that has been observed in other pediatric screeners. 
Discover More About Checking IN
How Checking IN Works
Checking IN captures both the patient's perceptions and the parents' perceptions of the child's distress, encouraging a comprehensive and effective approach to understanding and tackling mental distress. Patients answer a brief questionnaire that asks them about their emotions and well-being. The questionnaire uses a format and language that is designed specifically so children can understand and feel comfortable answering. The real-time responses allow providers to identify which patients are at risk so those patients can be contacted by a mental health clinician in a proactive manner.
Used in a standard manner for children receiving treatment for chronic conditions like cancer and other illnesses, our pediatric distress screener may be the best way to facilitate early recognition of psychosocial distress, enhance communication with the treatment team, increase family engagement in care, and ultimately lead to better clinical outcomes. 
Ready for Implementation
Checking IN was launched for cancer, cardiology, and blood disorder patients at Atrium Health Levine Children's in January 2023. It will become available for 13 additional pediatric specialties over the course of the next year. 
"We are excited to launch the Checking IN program across all pediatric specialties," said Amii C. Steele, Ph.D., division chief of Pediatric Psychology at Atrium Health Levine Children's Hospital. "We believe it will create an integrated health model that works to identify mental health issues before they grow severe and to connect pediatric patients to timely mental health services."
Our hope is that the systematic use of Checking IN will elicit clinically significant information that can be acted upon by care teams to provide comprehensive and compassionate care to their pediatric patients, as we have seen with our adult patient and caregiver proprietary screeners.
Preventative screening measures with automatic referrals like Checking IN are at the forefront of proactive and innovative efforts to mitigate the mental burdens of childhood cancer.