New Law Aims to Increase Access to Cancer Clinical Trials for Underrepresented Communities
The Henrietta Lacks Enhancing Cancer Research Act was signed into law on January 5, 2021. This vital bill seeks to reduce barriers and increase access to participation in government-funded cancer clinical trials among communities that are traditionally underrepresented in trials.
Honoring Henrietta Lacks' Legacy
The bill is named after Mrs. Henrietta Lacks, a Black woman who died of cervical cancer in 1951 at the age of 31. During her cancer treatment, doctors took samples of her tumor and discovered that Mrs. Lacks' cells were unlike any others they had seen. While other cells would die, Mrs. Lacks' cells doubled every 20 to 24 hours, and from this the "immortal" HeLa cell line was created. Without her or her family's knowledge, these HeLa cells were used in modern medical research to develop the polio vaccine and treatments for a variety of diseases, including HIV/AIDS, Parkinson's disease, and cancer.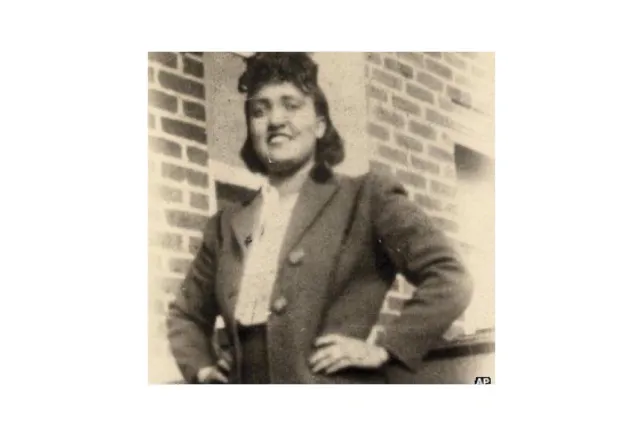 The Importance of Clinical Trials
Clinical trials provide individuals with cancer the opportunity to participate in groundbreaking research that may bring about new treatments that improve quality of life, extend survival, and even prove life-saving. Research and results that come from clinical trials also shed light on the side effects that participants experience during the study. Clinical trials compare a new drug, treatment, or approach with the existing standard of care and help to answer some important questions, including:
Does the new approach to cancer prevention or treatment work?
Is the new treatment option safe and effective?
Does the new treatment option work better than the existing treatment?
However, fewer than 5% of adults with cancer participate in a cancer clinical trial due to barriers that make participating difficult or even impossible (Unger, et al., 2016), including:
Lack of available trials at local sites
Restrictive eligibility criteria
Transportation to trial sites
Taking time off from work
Potentially increased medical and nonmedical costs
Additionally, cancer clinical trial participants continue to be disproportionately white (80%) and male (60%) (Nazha et al., 2019). Black and African American patients represent only 5% of cancer clinical trial participants (Coakley et al., 2012).
Removing Barriers and Increasing Access to Clinical Trials for Underrepresented Communities
Despite advancements in modern medicine, communities of color still face glaring health inequities. The COVID-19 pandemic has further highlighted the longstanding disparities in America's health care system. Increased access to clinical trial participation helps ensure that cancer research results more accurately reflect all populations in the U.S.
The Henrietta Lacks Enhancing Cancer Research Act aims to reduce barriers to cancer clinical trial participation and make it easier for patients from diverse backgrounds to enroll in trials. The law will do this by directing the federal government to study and publish a report regarding barriers to participation in government-funded cancer clinical trials (such as trials at the National Institutes of Health and the Food and Drug Administration) for populations traditionally underrepresented in such trials. Groups that are generally underrepresented in cancer clinical trials include racial and ethnic populations, older, rural, and lower-income individuals. The study will also identify actions that the federal government can take to develop policies to improve representation in cancer clinical trials.
Learn more about cancer clinical trials.
Sign up for our Grassroots Network to receive updates as the law is implemented as well as other policies that could impact cancer patients and their families.
References
Coakley, M., Fadiran, E. O., Parrish, L. J., Griffith, R. A., Weiss, E., & Carter, C. (2012). Dialogues on diversifying clinical trials: successful strategies for engaging women and minorities in clinical trials. Journal of women's health (2002), 21(7), 713–716.
Nazha, B., Mishra, M., Pentz, R., & Owonikoko, T. K. (2019). Enrollment of Racial Minorities in Clinical Trials: Old Problem Assumes New Urgency in the Age of Immunotherapy. American Society of Clinical Oncology Educational Book, 39, 3-10.
Unger, J.M., Cook, E., Tai, E., & Bleyer, A. (2016). Role of Clinical Trial Participation in Cancer Research: Barriers, Evidence, and Strategies. Am Soc Clin Oncol Educ Book, 35: 185-198. doi:10.14694/EDBK_156686, accessed at https://www.ncbi.nlm.nih.gov/pmc/articles/PMC5495113/.   
Photo of Henrietta Lacks: The Associated Press (AP)