When Your Child Gets Cancer: A Parent's Perspective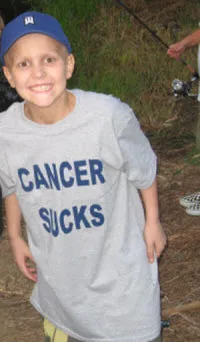 September is Childhood Cancer Awareness Month. For parents with children who have cancer, this is a time to advocate for their children. Each year approximately 15,700 children are diagnosed with cancer. Despite these statistics, childhood cancers do not receive as much funding as adult cancers and the causes of childhood cancer are still unknown.
With the help of two parents and bloggers, Lara and Ken, whose children faced cancer, here is what you need to know about childhood cancer:
The Diagnosis Can Be Devastating
No one ever wants to hear the words "You have cancer." To hear that your child has cancer is an even worse thing to hear. For childhood cancers especially, they can be difficult to treat. Ken and his wife were told that their son's cancer was untreatable.
"My son, Nick Lynch (Nickie New Year – Born 1/1/98) was diagnosed with Stage IV Neuroblastoma in May of 2006.  We were told it was fatal and that he would not see his 9th birthday. We were also told that it was our worst nightmare because the tumor was inoperable and the situation was likely untreatable.  I will never forget that awful day when we were given this news."
A diagnosis can be as complicated as Nick's while in other cases, rates of survival can be as high as 90%. There are 16 different types of childhood cancers and over 100 subtypes. Like adults, the diagnoses also vary from child to child.
How to Help Parents
After receiving news like this parents often become strong advocates for their children. News like this can also make parents as well as children feel isolated sometimes. Both the children and their parents need support and friends during this time. One way to help is to simply be there. As Lara explains, "When your child is in treatment for a pediatric cancer, your life becomes unpredictable and out of control.  Symptoms like pain and fever can have you racing off to the clinic or ER at all hours of the day and night. Your single priority becomes the basic care and survival of your child. And as a parent in charge of his/her care you have to use every tool in your personal tool kit to ensure your child's best possible outcome. You will be hyper-vigilante and on call 24 hours a day 7 days a week. The only way to get through it is with a lot of help and support. It can be the most humbling part of being human to ask someone for something that you think should be obvious. But you have to be sure to ask your friends and family for what you need."
Other ways to help parents include:
Making a meal for the family
Offering playdates if you have children around the same age (be sure to get the doctor's permission in order to make sure it is safe).
Going out for coffee or lunch
Listening if the parent or child wants to talk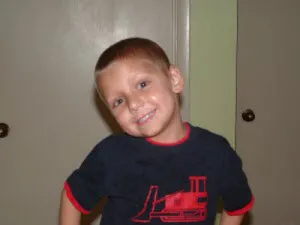 Why Raising Awareness is Important

Many people do not even know that September is Childhood Cancer Awareness Month. Unless childhood cancer affects your family, it may not be something you would be aware of. Awareness can help families facing childhood cancer feel less alone. It also gives them more opportunities for their voices to be heard. Every person's experience with cancer is important and should be heard. If you have experienced cancer or have been a caregiver, join the Cancer Experience Registry. Sharing your story can inspire and be a resource to others who are newly diagnosed.
Be sure to look at both Lara's blog, Hans Journey and Ken's blog, Nick Lynch.
To learn more about childhood cancers check out these websites:
http://www.acco.org/

http://www.cancer.gov/types/childhood-cancers