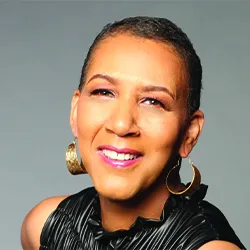 Cheryl Shaw
Associate Broker, Area Real Estate LLC
Cheryl Shaw is an award-winning Associate Broker, and Realtor licensed in DC, Maryland, and Virginia. Before her real estate career, she was a nonprofit executive for over 30 years and served as an executive at the Bay Area Black United Fund in Oakland, California, United Negro College, Fund-Pacific Northwest Region, Komen Puget Sound Breast Cancer Foundation, and ADRA International in Maryland. As a passionate servant leader, she has also led mission trips to economically depressed regions in various countries and served the homeless domestically.
 Cheryl is a two-time breast cancer survivor, a fierce advocate for early detection, and support for economic and health disparities for minority populations with high mortality rates. She has lobbied for government support of mammography screening and led outreach and fundraising efforts raising over $20 million for treatment and breast cancer screening throughout her career. 
 Cheryl received her Associate of Arts degree from the Fashion Institute in Los Angeles, Bachelor of Science in Sociology from the University of California, Berkeley, and graduate studies in Business Administration at Golden Gate University, San Francisco.
 She is a mother of two grown children and a g-ma to two beautiful grandbabies. A proud military brat born in Washington, DC, Cheryl is a long-time resident of the city.