Join us for a virtual meeting to raise awareness of the impact of cancer cachexia – a condition that causes weakness, muscle loss, and drastic unintentional weight loss leading up to a cancer diagnosis or during treatment.

This meeting will be focused on listening to and learning from patient and caregiver perspectives on living with cancer cachexia

. 
Join Us
Anyone living with, impacted by, or interested in cancer cachexia is encouraged to attend the meeting. This includes patients of all ages, caregivers, patient advocates, health care professionals, policymakers, and industry leaders.
Submit Your Comments Early
Are you living with cancer cachexia or caring for someone with cancer cachexia? Have you previously experienced cancer cachexia or cared for someone who had it? We want to hear from you. We invite you to answer one or more of the following questions. Please provide specific examples to help us understand your personal experiences.
Of all the symptoms of cancer cachexia that you or your loved one experiences, what are the symptoms that have the most significant impact on quality of life?
What are you or your loved one doing to help treat cancer cachexia, and how well are those treatments working?
What are the most significant downsides to those treatments?
What Are Externally-Led Patient-Focused Drug Development Meetings?
EL-PFDD meetings give the Food and Drug Administration (FDA) and other key stakeholders — including medical product developers, health care providers, and federal partners — an important opportunity to hear directly from patients, their families, caregivers, and patient advocates about the symptoms that matter most to them, the impact the disease has on patients' daily lives, and patients' experiences with currently available treatments. This input can inform FDA's decisions and oversight both during drug development and during their review of a marketing application for a new drug.
Learn more about externally-led Patient-Focused Drug Development meetings.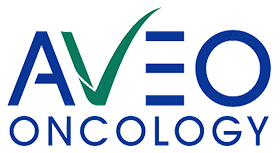 Meeting Partners