An Evening of Giving: Annual Celebration Supports People Impacted by Cancer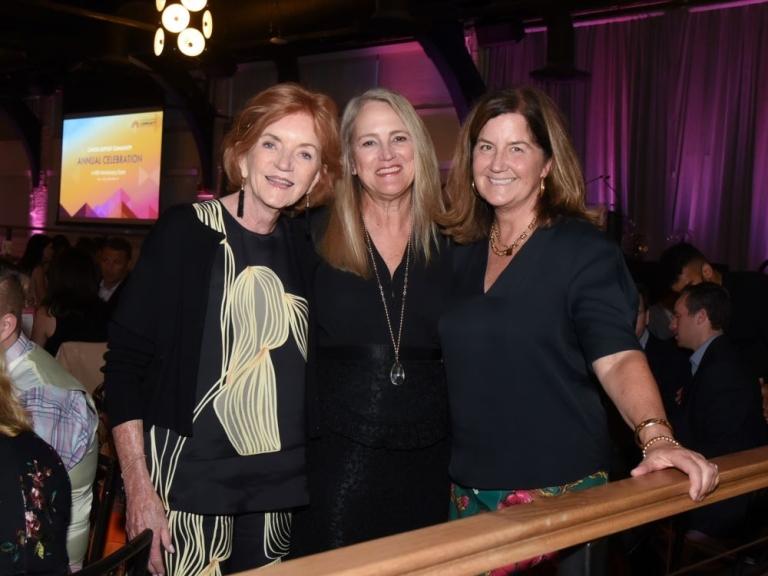 Over the last few years, we've come together as a community for some wonderful virtual events, but nothing compares to being in a room together. On Thursday, May 12, our community of supporters gathered at Chelsea Piers in New York City for our Annual Celebration. The benefit featured inspiring stories, an incredible musical performance, and many familiar faces at a beautiful waterfront venue.
Watch Highlights From Our Annual Celebration
It was a special evening with extra cause for celebration: CSC commemorates our 40th anniversary this year. Importantly, the night raised funds to support our mission of providing resources and services at no cost to everyone whose lives have been touched by cancer.
The evening began with guests mingling and enjoying the stunning spring weather and spectacular views of the Hudson River. Guests got the star treatment as they posed for photos on our red carpet and created fun keepsakes with our Magic Mirror photo booth. Attendees also shopped artistic, handmade designs at longtime CSC supporter John Wind's jewelry trunk show.
The cocktail reception seemed to go by in the blink of an eye, and soon the formal program began. The energy remained high as Nicholas D. Lowry, president and principal auctioneer of Swann Auction Galleries and an appraiser on PBS's Antiques Roadshow, took the stage to lead our champagne toast auction. Bidders battled for bottles of champagne and bragging rights, setting the tone for a night of generous giving.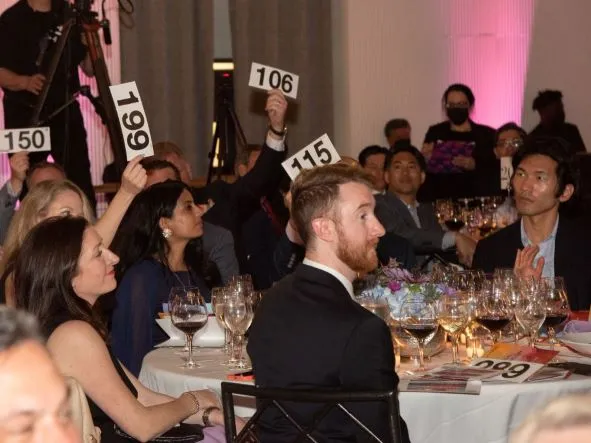 With champagne glasses filled at one lucky table, Netflix and Broadway star Krysta Rodriguez took the stage in a striking red dress to sing "Yes" from Liza with a Z.
The performance was followed by a moving video about CSC's origin and future. Keeping the momentum going, CSC's CEO Debbie Weir gave a deeply personal speech about the importance of support and care for those experiencing a cancer diagnosis and their loved ones. "Decades ago, our founders made a promise to everyone impacted by cancer," said Weir. "With your support, I plan to keep that promise and show what we as a community can accomplish together."
The video and Weir's powerful words made everyone in the room feel connected to each other, the mission of the organization, and the passion of everyone involved at CSC's HQ, Gilda's Club, and CSC locations and our healthcare partners.  
"When I look at what the Cancer Support Community does: they are unbelievable in helping patients throughout their journey, helping them feel comforted, knowing they have support through the patient journey. And when you couple that with the innovation that's happening in the space — it makes all the difference in the world. I'm happy and I welcome the opportunity to support them."

— Annual Celebration attendee
Our host, the spirited TV and film star and CSC Champion Alysia Reiner, presented the Founders Award for Innovation to Janssen U.S. Oncology. To be selected to receive CSC's Founders Award is to be recognized for living up to the ideals and promises made by the organization's founders. Janssen U.S. Oncology's president, Tyrone Brewer, accepted the award. "Our commitment to patients, caregivers, and healthcare professionals goes beyond medicine. We're listening and learning from people whose lives are touched by cancer, and in lifting those voices we're lifting our own ability to serve them and we're changing what a cancer diagnosis means," Brewer proclaimed.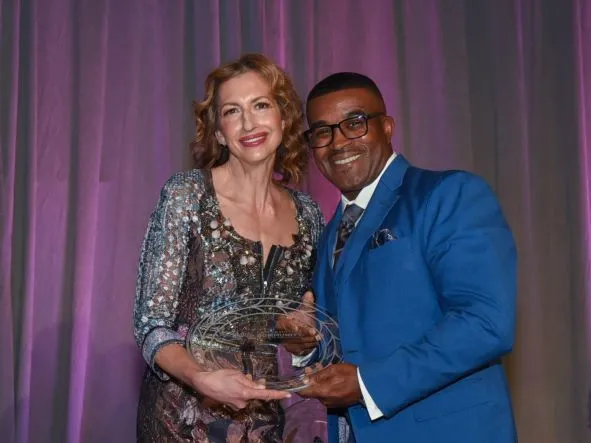 Later in the evening, auctioneer Nicholas Lowry graced the stage once again and everyone was eager to bid on numerous exclusive prizes. A vigorous back-and-forth ensued as guests fought to outbid each other on passes to Stagecoach music festival, a weeklong stay in Telluride, Colorado, and tickets to the hit late-night talk show Watch What Happens Live. Winners left with coveted prizes to show off to their friends, knowing they had won awesome experiences and helped to ensure that cancer patients and their loved ones would have free access to vital resources.
The second and final award of the evening was presented to Olympian and professional basketball player Ricky Rubio. Regretfully, he could not attend in person due to an injury, but he sent a touching video accepting the Marin Mazzie Award for Empowerment. This award is named in honor of Theater Hall of Fame inductee and 3-time Tony nominee Marin Mazzie, who passed away from ovarian cancer in 2018. The award recognizes public figures who utilize their platform to advocate for and uplift those living with cancer.
Rodriguez closed out the night by sharing her personal cancer story and telling us about the songs she had chosen to perform. Guests experienced an inspiring rendition of "My Strongest Suit" from Aida, accompanied by photos from Rodriguez's ChemoCouture blog, and a triumphant performance of the power ballad "Tomorrow" from the musical Annie.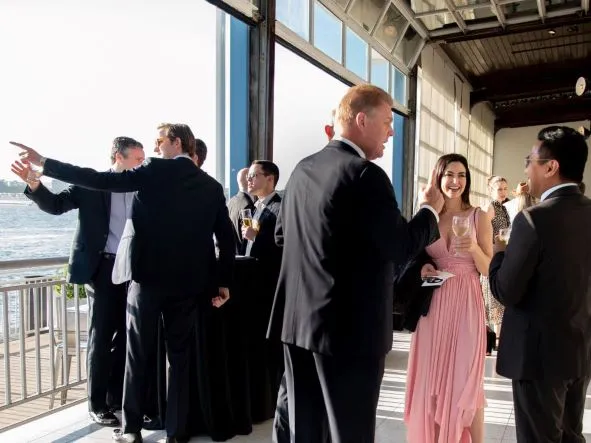 After a night of inspiration, fun, and generosity, guests left Chelsea Piers with memories of an impactful night and the reassurance that CSC will continue to be a relentless ally to anyone impacted by cancer.