The Affordable Care Act: An Update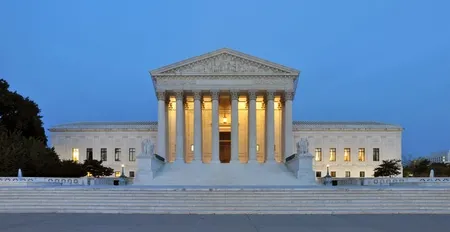 The Affordable Care Act
On March 23, 2010, the Patient Protection and Affordable Care Act (ACA), also referred to as Obamacare, was signed into law by President Barak Obama. Although we have seen multiple attempts to repeal the law, the ACA has remained in place for nearly ten years and 20 million people have gained insurance as a result (Center on Budget and Policy Priorities, 2019).
ACA's Lasting Impact
More people are living with cancer than ever before, with nearly 17 million survivors in the U.S. today (Miller et al., 2019). That number is expected to increase to over 22 million by 2030 with 40% of Americans receiving a cancer diagnosis in their lifetime (American Cancer Society, 2020). It is vital that cancer patients have access to comprehensive, high-quality, timely health care. From 2010 to 2018 the number of non-elderly Americans who are uninsured decreased by 18.6 million as the ACA went into effect (Kaiser Family Foundation, 2020).
Nothing in the decade since its passage has something more starkly illustrated the critical safety net the ACA provides for American families than the COVID-19 pandemic. The crushing impact of job loss, coupled with loss of employer-based health coverage, is leaving Americans more vulnerable than ever at exactly the time when access to affordable health care is most important. A May analysis from the Kaiser Family Foundation found that nearly 80% of Americans who have lost health insurance due to the pandemic are likely eligible for ACA coverage through Medicaid or Marketplace tax credits. 
The law included key provisions that have impacted nearly all Americans, including:
Expanded Medicaid eligibility for low-income adults, up to 138% of the federal poverty level.

To date, 38 states and the District in Columbia have opted to expand Medicaid.

Protected Americans with pre-existing conditions, including cancer.

Under the ACA, health insurance companies cannot refuse to cover you or charge you more if you have a pre-existing condition.

Allowed young adults to stay on their parent's insurance until the age of 26.
Provided essential health benefits, including:
Determined that health insurers cannot set annual or lifetime limits (caps) on how much they will pay for the benefits that are covered by your plan.
Established individual marketplaces in every state which offers individuals and small businesses the opportunity to shop for health insurance.
A Kaiser Family Foundation review of more than 300 studies and policy reports found that the ACA's Medicaid expansion has increased health coverage, affordability, and access to care (Kaiser Family Foundation, 2019). There is also evidence in some of these studies that point towards a trend in early-state diagnosis for colorectal, lung, breast, and pancreatic cancer in states that increased access to health care through Medicaid expansion because of the ACA (Jemal et al., 2017).
 
What is happening with the ACA today? The following policy changes have occurred over the last few years potentially impacting the future of the ACA.
The Patient Protection and Affordable Care Enhancement Act (June 2020)
In June 2020, Speaker Nancy Pelosi introduced the Patient Protection and Affordable Care Enhancement Act in the U.S. House of Representatives. This legislation expands ACA coverage as well as safeguards protections for people with pre-existing health conditions. The bill also includes provisions aimed at lowering Americans' health coverage costs, protecting the public from the dangers of short-term limited duration plans, and incentivizing the states that have not yet expanded Medicaid to do.
The legislation also aims to lower drug pricing through the inclusion of the drug price negotiation mechanism from Title 1 of the Elijah E. Cummings Lower Drug Costs Now Act. CSC fully supports the intent behind Title 1, especially the need to ensure fair drug prices and lower out-of-pocket expenses for patients, however, we firmly believe that the high cost of prescription drugs must be addressed and done so with patients at the center of the conversation. Any effort to reform drug pricing must include sufficient safeguards that honor the patient-provider relationship and respect the treatment plan chosen as best for that patient through the shared decision-making process. Learn more about the policy principles that CSC supports at Health Care Principles For Individuals Impacted by Cancer.
The bill passed the House of Representatives on Monday, June 29th.
The ACA at Risk (2018-present)
Texas vs. the United States
In December 2017, the U.S. Congress passed the Tax Cuts and Jobs Act into law. Among other provisions, the law repealed the ACA's "individual shared responsibility penalty," otherwise known as the individual mandate, which imposed a penalty through a tax payment for individuals who did not secure health care coverage.
In 2018 the Texas Attorney General, along with 18 other state attorneys general, two governors, and two individuals filed a lawsuit in the state of Texas, alleging that the ACA has become unconstitutional since the repeal of the individual shared responsibility penalty. District Court Judge Reed O'Connor ruled in favor of the plaintiffs who argued that because the coverage mandate was repealed as part of the 2017 Tax Cuts and Jobs Act, the entire law is invalid and must be struck down. This ruling was appealed, and the 5th Circuit Court took up the case. In a 2-1 decision, the 5th Circuit ruled in December 2019 that the mandate is unconstitutional, but not the whole ACA, leaving the rest of the law in limbo.
California vs. Texas
With the 5th Circuit Court ruling, the case was initially sent back to District Court Judge O'Connor, who already has held the law unconstitutional, for analysis regarding whether the ACA can stand without the individual mandate. However, California Attorney General Xavier Becerra appealed the decision to the United States Supreme Court. The Supreme Court agreed to hear the case, which asks whether the law's individual mandate is unconstitutional and, if so, whether the rest of the law can remain standing.
The case is scheduled for oral arguments on November 10, 2020.
What could this Supreme Court case mean to you and other people with chronic or life-threatening illnesses like cancer?
The ACA remains the law of the land for now. Those who are currently enrolled in ACA plans, are enrolled in Medicaid as a result of their state expanding Medicaid, or those protected by pre-existing condition provisions of the ACA will continue to enjoy these benefits as the case continues.
If the ACA is ultimately ruled unconstitutional and is therefore dismantled, it could have serious effects on access to care, removing many essential patient protections that cancer patients and survivors depend on. Insurers could return to the practice of denying coverage to certain people, canceling coverage midyear, charging higher premiums to older people or those with pre-existing conditions, setting lifetime or annual limits, and refusing coverage for essential health benefits like prescription drugs, mental health care, emergency care, and more.
What Can You Do?
Sign up for our Grassroots Network to receive regular updates about policies that could impact cancer patients and their families, and make your voice heard with decision makers at every level. Stay tuned for opportunities for action!
Engage with the Cancer Policy Institute on Twitter and speak out on policies that will impact cancer patients and their loved ones.
This blog was updated September 28, 2020
References
American Cancer Society. (2020). Lifetime Risk of Developing or Dying From Cancer. Retrieved from https://www.cancer.org/cancer/cancer-basics/lifetime-probability-of-developing-or-dying-from-cancer.html
Center on Budget and Policy Priorities. (2019). Chart Book: Accomplishments of Affordable Care Act. Retrieved from https://www.cbpp.org/research/health/chart-book-accomplishments-of-affordable-care-act
Goldstein, A. (2019, December 19). Individual mandate ruled unconstitutional, ACA in limbo. The Washington Post. Retrieved from https://www.washingtonpost.com/health/appeals-court-rules-acas-individual-mandate-unconstitutional-lower-court-to-decide-whether-rest-of-law-can-stand-without-it/2019/12/18/3443fd3e-c03c-11e9-b873-63ace636af08_story.html
Goodnough, A. (2019, December 18). Obamacare Insurance Mandate Is Struck Down by Federal Appeals Court. The New York Times. Retrieved from https://www.nytimes.com/2019/12/18/health/obamacare-mandate.html?utm_campaign= 
Jemal, A., Lin, C.C., Davidoff, A.J., Han, X. (2017). Changes in Insurance Coverage and Stage at Diagnosis Among Nonelderly Patients With Cancer After the Affordable Care Act. Journal of Clinical Oncology, 35:35, 3906-3915. https://ascopubs.org/doi/full/10.1200/JCO.2017.73.7817
Kaiser Family Foundation. (2020). Potential Impact of Texas v. U.S. Decision on Key Provisions of the Affordable Care Act. Retrieved from https://www.kff.org/health-reform/fact-sheet/potential-impact-of-texas-v-u-s-decision-on-key-provisions-of-the-affordable-care-act/
Kaiser Family Foundation. (2020). As Unemployment Skyrockets, KFF Estimates More than 20 Million People Losing Job-Based Health Coverage Will Become Eligible for ACA Coverage through Medicaid or Marketplace Tax Credits. Retrieved from https://www.kff.org/coronavirus-covid-19/press-release/as-unemployment-skyrockets-kff-estimates-more-than-20-million-people-losing-job-based-health-coverage-will-become-eligible-for-aca-coverage-through-medicaid-or-marketplace-tax-credits/.
Kaiser Family Foundation. (2019). A Comprehensive Review of Research Finds That the ACA Medicaid Expansion Has Reduced the Uninsured Rate and Uncompensated Care Costs in Expansion States, While Increasing Affordability and Access to Care and Producing State Budget Savings. Retrieved from https://www.kff.org/medicaid/press-release/a-comprehensive-review-of-research-finds-that-the-aca-medicaid-expansion-has-reduced-the-uninsured-rate-and-uncompensated-care-costs-in-expansion-states-while-increasing-affordability-and-access-to-c/
Miller, K., Nogueira, L., Mariotto, AB., Rowland. JH., Yabroff, KR., Alfano, CM., Jemal, A., Kramer, JL., Siegel, RL. (2019). Cancer treatment and survivorship statistics, 2019. CA: A Cancer Journal for Clinicians. https://acsjournals.onlinelibrary.wiley.com/doi/abs/10.3322/caac.21565