Health Insurance for Cancer Patients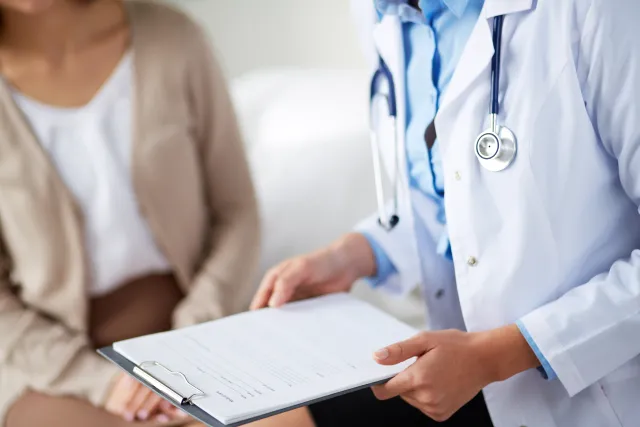 How Do I Get Health Insurance?

If you do not have health insurance, here are some options that might be available to you:
State Health Insurance Marketplaces

Marketplaces provide one location for people to learn about private and some public health insurance plans available to them where they live. Individuals who choose plans in the Marketplace may be eligible for financial assistance. Find Marketplace information, review plans and prices, or apply for a plan. 
Medicare

Medicare is a federal health insurance program that provides coverage to individuals who:
Are entitled to Social Security retirement benefits and are 65 years of age or older
Are under the age of 65, but have been receiving Social Security Disability Insurance for no less than 24 months
Are entitled to Railroad Retirement benefits or Railroad Retirement disability benefits
Have end-stage renal disease
Have amyotrophic lateral sclerosis (ALS)
You may be eligible to receive both Medicare and Medicaid benefits if you are over 65 or are disabled and have very limited income. Medicaid might cover what Medicare does not. Find out more about Medicare.
Medicaid

Medicaid is a federal health insurance program with eligibility criteria and benefits that vary from state to state. Thirty-one states provide coverage for low-income adults, while in other states individuals have to meet other requirements, such as having a disability, having a dependent child, or being over age 65. You may be eligible to receive both Medicare and Medicaid benefits if you are over 65 or are disabled and have very limited income. Medicaid might cover what Medicare does not. Find out more about Medicaid.
COBRA

If you have health insurance coverage through your employer or a spouse's employer, COBRA may allow you to maintain that coverage if you experience a qualifying event, such as leaving your job.  Learn more about COBRA health coverage.
Veterans

You may be eligible to receive health care through the Veterans Administration. Find out more about VA health benefits.
Explore Resources for Health Insurance
Communicating With Your Health Insurance Company

If you have health insurance, it's important to learn about the specifics of your policy, including:
What's covered
Deductibles (what you must pay out-of-pocket before your insurance company will begin to cover claims)
Copayments or copays (a dollar amount set by your insurance provider that is required to be paid by a patient each time care or a drug is received)
Other out-of-pocket costs
How to best use your insurance benefits
A good place to start is with your health insurance card. Your insurance card will have numbers you can call to learn more about your policy.
Many health insurance companies offer insurance case managers to assist insured individuals diagnosed with cancer. These trained individuals (often registered nurses or licensed social workers) will follow your case closely, helping to coordinate care and insurance benefits. Contact your insurance company to ask if they will assign you a case manager.
Learning more about what your policy does and does not cover will help you better work with your insurer to make sure you receive all the benefits and coverage to which you are entitled. You will also be better prepared to deal with any questions or disputes you may encounter.
Appealing Insurance Denials

It is not unusual for claims to be denied or for insurers to say they will not cover a test, procedure, or service that your doctor ordered. However, you can appeal your health insurance company's decision and you may be able to get the decision overturned.
Check with your healthcare team to see if there is someone on staff who can help you. If the appeal is for coverage of a specific medication, some manufacturers may be able to help you with your appeal. If you choose to file the appeal yourself, remember that courtesy and a cool head will increase your chances of success. It is normal to be frustrated, irritated, or angry that a claim was denied. However, how you share that frustration and anger may affect the success of your appeal.
If your appeal is denied, you still have options. You can ask for a final decision in writing and then file an external appeal. However, if your issue is urgent, you don't have to wait to get a final decision from your insurance company before filing an external appeal. An external appeal involves a review of your claim by an independent organization outside of your insurance company. All private health insurance plans are now required to have external appeals processes.
You can also request help from your state's Consumer Assistance Program, your state's insurance agency, or the Department of Labor if you are insured under a federal policy. 
Get Tips for Appealing a Denial of Coverage
Financial Assistance Options
Even with the best health insurance, cancer treatment can be expensive. There are often out-of-pocket costs such as coinsurance, deductibles, copays, out-of-network costs, and medications.
It can be hard to manage the cost of medications on top of rent, food, and gas. However, there may be resources available to help manage these costs. Some hospitals and cancer centers have financial assistance programs to help with the cost of care. Members of your healthcare team, oncology social workers, financial counselors, or community nonprofit organizations may be able to help you. 
Explore Resources for Financial Assistance
Tips for Canadian Residents
While you will not be responsible for paying for your doctor's visits or hospital stays, other costs come with cancer, such as childcare, parking, medication, or home healthcare (such as home nursing). Taking time away from work can impact your income and make these costs harder to manage.
Planning can help you feel more in control and worry less about finances. Get help as soon as possible. Don't wait until you feel overwhelmed.
Gather Information
Learn as much as possible about what your costs may be and what programs are available to help. The following people may be able to help gather information:
An oncology social worker or a nurse navigator at your treatment center can help you find sources of financial assistance and access government benefits.

A drug access navigator can help you find assistance programs for medications you need.

A financial planner can help you and your family budget and plan for the future.

Your human resources department or private insurance broker can help you learn about your health and disability insurance benefits, not only what is covered but how to access the benefits.
Help Is Available
You may have access to short-term disability insurance (STD) and or long-term disability (LTD) insurance. These are different from health insurance. STD and LTD insurance plans pay a portion of your salary if you cannot work due to sickness or injury. STD insurance typically provides coverage for up to 6 months. LTD insurance usually kicks in when STD benefits end and can provide benefits for up to 2 years.
There are also several government assistance programs available to you:
The Employment Insurance (EI) Sickness Benefit can provide temporary financial assistance to those who can't work because of sickness or injury.
The Canada Pension Plan Disability Benefit provides assistance to people who have contributed to the CPP and are unable to work due to disability. If you are a veteran, you may be able to access the Veterans Emergency Fund, which provides emergency assistance to eligible veterans and their family.
The Medical Expense Tax Credit allows cancer patients to claim expenses related to their cancer, such as wigs, medication, or travel expenses.