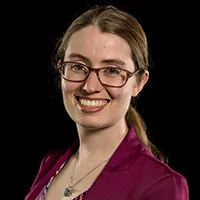 Dawn Ely
Director, Events
Dawn Ely joined Cancer Support Community in July 2019 and serves as the organization's Director, Events. She is responsible for providing event planning expertise and support to Cancer Support Community's internal departments that host events and meetings. With a focus on logistics and operations, Dawn oversees numerous in-person, virtual, and hybrid events of all types to ensure their successful implementation. In collaboration with colleagues from across the organization, she seeks to promote Cancer Support Community's work and advance its mission through developing high-quality, impactful experiences that engage a variety of attendees and supporters.
Dawn first came to Cancer Support Community as a Manager, Partner Relations. In this role, she produced conferences, summits, and other major events for Cancer Support Community's worldwide network of local and community partners as well as managed communications and administration duties for her team. After three years, she was promoted to Director, Training & Conference Operations. This position focused on creating professional development and continuing education programs for licensed mental health and medical oncology professionals. Dawn's work led to the creation of Cancer Support Community's inaugural Learning & Training Program, which sought to establish the organization as a leader in psychosocial oncology training and engage funders in supporting these initiatives. Her successful track record of developing meetings, conferences, and webinars led to her transition to the Director, Events, role she holds today.
Before joining Cancer Support Community, Dawn worked at The Humane Society of the United States, first as a Major Gifts Associate and then as a Conferences & Events Coordinator. Her work ranged from coordinating staff retreats to co-leading registration and vendor communications for major conferences. Dawn's background in fundraising, customer service, volunteer coordination, and meetings management enables her to create people-focused events that connect with and delight audiences of all sizes.
Dawn holds a bachelor's degree in Writing and a minor in Integrated Marketing Communications from Ithaca College. She also possesses a Professional Certificate in Event Management from The George Washington University. Dawn lives in Maryland with her hermit crab, Rhodey.