CSC Counters COVID-19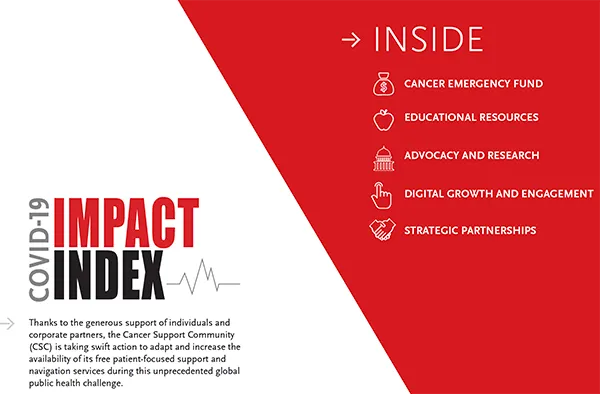 Thanks to the generous support of individuals and corporate partners, the Cancer Support Community (CSC) has taken swift action to adapt and increase the availability of its free patient-focused support and navigation services during this unprecedented global public health challenge.  
CSC is proud to share this Impact Index that documents how our community stepped forward to ensure our resources were able to reach individuals in need. Behind every number is a story of how our programs made a difference in the lives of those we are honored to serve. 
CSC will continue to innovate and implement new measures, while always acting on our belief that, especially in times of great uncertainty, Community is Stronger than Cancer.