The Trouble with Accessing Gynecological Cancer Care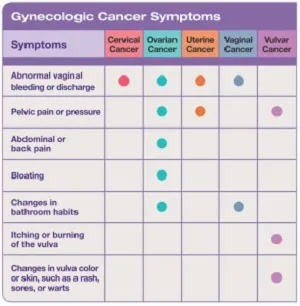 A new study finds that many women in the United States live more than 50 miles from the nearest doctor specializing in women's gynecological cancers. This health disparity makes it difficult, if not impossible for some women to have access much needed care.
The study, conducted by the University of Pennsylvania, found that about 36% of the counties in the United States are located more than 50 miles from the nearest doctor that focuses on gynecological cancer. This affects about 15 million women.
Such limited access to this health care can lead to women receiving a late or a misdiagnosis. It can also prevent women who have been diagnosed from receiving proper and consistent care.  This could even prevent women from entering into clinical trials or having additional treatment options.
Gynecological cancers include: cervical, ovarian, uterine, vulvar, vaginal and fallopian tube. For all of these, early detection greatly increases the likelihood of going into remission. However, currently cervical cancer is the only type that has a screening test.
Due to the difficulty to detect some gynecological cancers, on top of the geographic disparity, it is extremely important for women to learn the signs and symptoms of gynecological cancers. This chart can help.
If you ever have any of these symptoms, get to your gynecologist as soon as possible, and if you do not have one, try to find a clinic in your area. If your doctor does send you to a gynecological cancer specialist, try to find the one nearest to you and look at your transportation options.  The American Cancer Society has a Road to Recovery Program that may be available in your area. Local charities may also have transportation services available. If the treatment center is very far from where you live there are also lodging programs available.  
If you are living with a gynecologic cancer and are looking for support, visit www.CancerSupportCommunity.org or give our Cancer Support Helpline a call at 888-793-9355.
You can also share your unique experience with all types of cancer through the Cancer Experience Registry. Joining the registry brings you into a community of people who have been diagnosed with cancer, or are caregivers to cancer patients. Telling your story can help others now facing cancer, and it will help researchers better understand the full impact of cancer. For more information, please visit www.cancerexperienceregistry.org.